Multiplayer gaming on a console has never been easy. Whether you talk about inevitable subscription charges or complex networking, the consoles always seem to be on the worse side of things. Now, a new type of problem is disturbing Roblox players, and it's the error code 901 (Authentication error). This error makes the game almost unplayable on Xbox consoles and many players can't even login into their Roblox accounts. Luckily, we have found a bunch of reliable solutions to easily fix Roblox error code 901 on Xbox. So, let's dive in and explore them right away!
Fix Roblox Error Code 901 (2023)
Before we look at the solutions for error code 910 on Xbox, we need to look at what causes this problem on Xbox. So let's check out all the common reasons for the error before moving to the fixes.
What Causes Roblox Error Code 901 on Xbox
As per the players' reports and the official error guide, error code 901 only appears for Roblox players on Xbox One, Xbox Series X, and Xbox Series S. It usually reflects authentication issues between your Roblox and Xbox account. Most players encounter this error code in the following scenarios:
Signing Up for a Roblox Account: Roblox prevents Xbox users to sign up for a new account due to connectivity issues or problems with player usernames.
Linking Gamertag with Roblox: Error 901 prevents users from connecting their Xbox Gamertag with their Roblox account due to network or moderation issues.
How to Fix Roblox Error Code 901 on Your Xbox
There is a diverse set of solutions to resolve the error code 901 and make Roblox functional. We suggest you go through them sequentially until one of the solutions works for you.
1. Roblox Server Status
When Roblox's server is undergoing maintenance or facing unexpected downtime, it can cause a bunch of errors, including error 901. You can use the official Roblox status webpage (visit here) to find out if the servers are fully functional. While the server is down, all you can do is wait for the server to come back online. However, if it is fully functional, then one of the other solutions might work for you.
2. Use an Appropriate Username
As per the official guidelines, this error 910 can occur while creating a new Roblox account on Xbox if your username isn't appropriate. So, make sure you follow these guidelines to avoid the error:
Do not include inappropriate words or phrases in your username
Your username should not have personal information, including real names, phone numbers, street names, addresses, etc.
Every username must be at least 3 characters long and at max have 20 characters
The characters in a username should be alphanumeric (A-Z, 0-9)
You can include an underscore (_) in your username. but it shouldn't be at its end or beginning
3. Account Moderation
Some actions and words can lead your Gamertag (username on your Xbox account) to be under moderation on Roblox. In simple terms, moderation means a temporary ban that Roblox can implement if users or their usernames break the guidelines. This prevents you from creating a new Roblox account while using that Xbox Gamertag. Luckily, you can resolve this issue with the following methods:
New Gamertag: You can create a fresh Xbox account that doesn't have a moderated Gamertag. This solution will allow you to make a new Roblox account without issues.
Appeal Moderation: If you feel your account was wrongfully banned, you can file an appeal on the Roblox support page (here).
Moderation Period: Most bans within the Roblox systems are temporary. You can identify your moderation message here and then wait until you get unbanned.
4. Update Roblox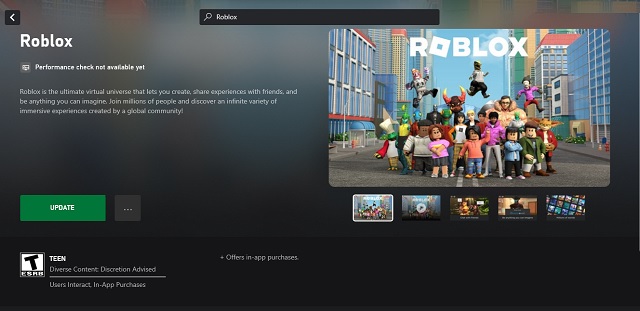 At times, Roblox error codes might appear if your game is not up to date. In that case, you just need a reliable internet connection to update your game from the Xbox Store. Keeping the game up-to-date ensures it is mostly bug-free and prevents errors from occurring frequently.
5. Uninstall & Reinstall Roblox
If updating the game doesn't work for you, then chances are your game's main files are corrupted. In that case, you have to uninstall Roblox along with all its files and reinstall it to get rid of error code 901. Fortunately, Roblox stores your account data on the cloud, so deleting the game won't affect your progress in any way. With that, here's how to reinstall Roblox on Xbox:
1. First, go to the "My games & apps" section on your Xbox.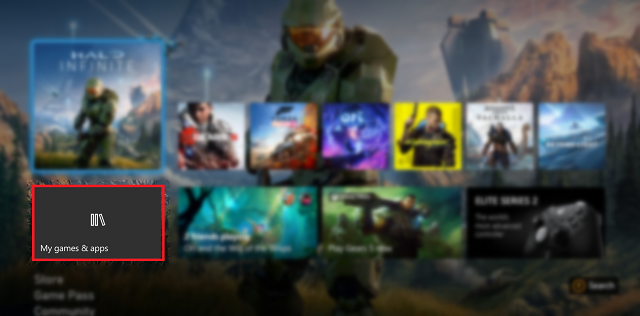 2. Next, select Roblox and press the menu button on your controller to see a pop-up menu on your screen. Then, choose the "Manage game and add-ons" option.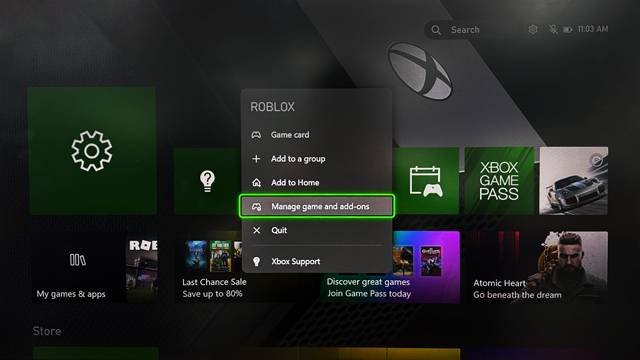 3. Finally, use the "Uninstall all" button when prompted to completely remove Roblox from your device.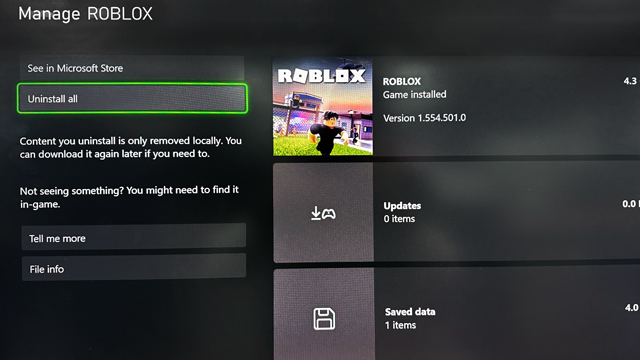 4. Now, with Roblox removed, you need to reinstall it from the Xbox store. Alternatively, you can also find it within the "ready to install" section of your library, or you can simply install it remotely using your Microsoft account here.
6. Reboot Your Xbox
Almost all our other fixes focused on Roblox as the major cause of the 901 error. But what if your console is the culprit? So, let's make sure that your Xbox and its processes aren't restricting Roblox by giving it a quick reboot. Here's how to do so:
1. First, press and hold the Xbox (logo) button on your controller or the Xbox itself.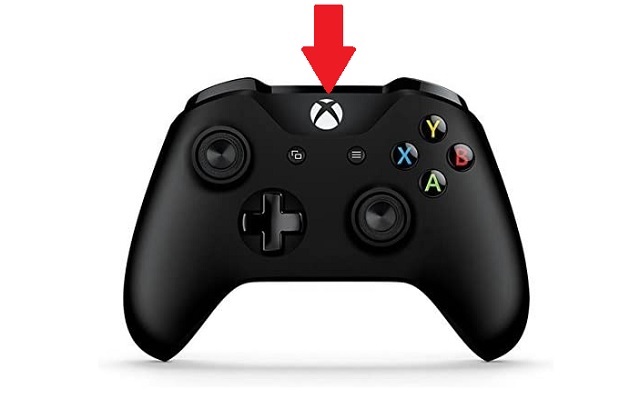 2. Then, select the "Restart console" option on the screen. This will reboot the console and solve the Roblox error 910 if your console was facing some issues.
7. Additional Fixes
If none of the other fixes work for you, here are a couple of simple solutions that can work in solving error 901:
Internet Connection: While rare, it is possible that your internet connection might be restricting Roblox from connecting to its server. So, you can switch the internet your console is using and try launching Roblox again.
Restart Roblox: If the Roblox server is facing temporary issues, restarting the game a couple of times can get you past the error code 901.
Easily Fix Roblox Error Code 901 on Xbox
Well, you are now ready to play Roblox without facing the 901 error code again. Unlike the infamous Roblox error 279 and error 610, this is not a reoccurring problem for most players. Moving past the errors, once your game is fully functional, we suggest you invite your friends to play some of the best multiplayer Roblox experiences. Though, you might want to learn how to install and use Discord on Xbox to avoid any communication issues. With that said, have you faced any other errors while playing Roblox? Tell us in the comments below!
---
Load More