OBS or Open Broadcaster Software is an app commonly used for streaming, broadcasting, or recording. You can add or delete a scene or a collection of scenes in OBS to manage different shots and enhance your workflow. We will discuss in detail below scene collections in OBS and guide you through the process to delete them. This guide can be helpful if you are having heavy lags, FPS, or performance drops while streaming or recording your screen. That said, let's learn how to delete scene collections in OBS.
What Is a Scene Collection in OBS
Open Broadcaster Software (OBS) is basically a platform where you can use multiple scenes, which includes multiple sources for desktop recording, game streaming, and more. The sources can be anything from text and images to audio, videos, or even a camera input.
To use these sources you need to have scenes. First, you have to create a scene to use sources in it. Now a scene collection is when you have multiple scenes in one OBS profile. You can also delete or rename the scenes in OBS individually or as a collection.
Delete Scene Collection from OBS Studio
Delete Single Scene
To delete a single scene in OBS, follow the steps below:
First, open OBS and select the scene you want to delete.
Now, press the trashcan icon right under the "Scenes" tab. This will delete the selected scene.
Delete Multiple Scenes
To delete multiple scenes in OBS, follow the steps below:
First, navigate to the Scene Collection option in the OBS menu bar.
This will open a menu with multiple options to add a new scene collection, rename, remove, or select a scene collection in OBS.
Now, select the scene collection you want to delete. Once you click on it, it will show a white check mark next to the scene collection name.
After that, click the Remove option in the same menu. You will get a prompt that will ask for confirmation. Once you confirm, the scene collection will be deleted from OBS.
If you are unable to remove or delete a scene collection, then close OBS. Next, find the OBS shortcut on your desktop and right-click on it. Then, go to Properties -> Compatibility tab and enable the "Run as administrator" option. Click apply and OK. Now, restart your device and try deleting the scene collection again.
Delete Scene Collection from OBS Files Location
Note: The above-mentioned methods might not work all the time. There must be permission issues with OBS, or it might not detect the scenes properly. In that case, follow the steps mentioned below.
Checking Necessary File Permissions
First things first, make sure your OBS is installed in the C drive (parent drive). Close your OBS completely.
Press the Windows key, type %appdata% in search, and click on the folder on top.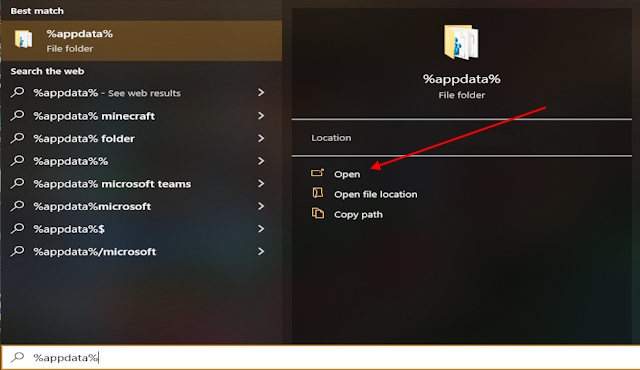 Now, scroll down and go to the obs-studio folder.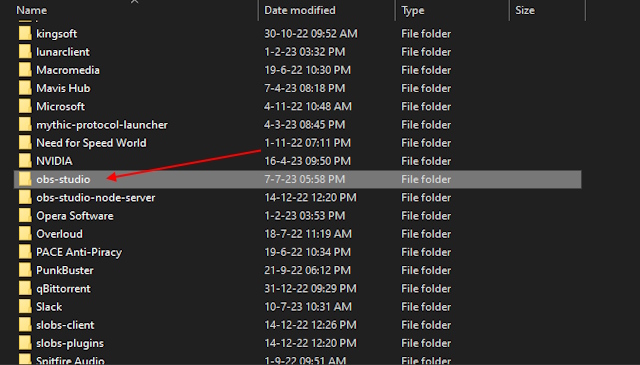 After that, move to the basic folder, and it will show two folders. Select scenes.
Now go to the scenes folder and make sure all the scene files are not read-only. To do it select the file, right-click on it, go to properties, and check attributes.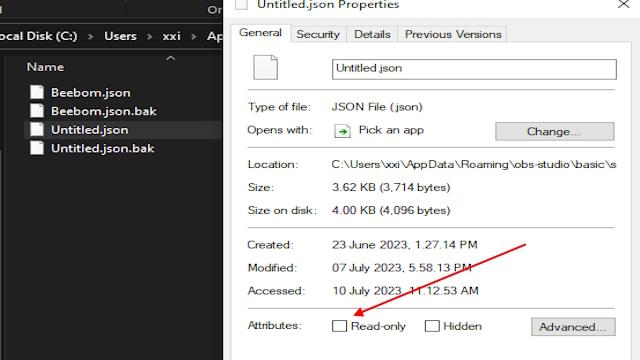 Now, run your OBS as administrator, and you can delete the scene collection from inside the OBS.
Deleting Scenes from Files
If you are still unable to delete scenes, go back to %appdata% -> obs-studio -> basic -> scenes and delete the scene collection you do not want.
Finally, remove the files from recycle bin and run OBS. You will find the scene collections have been deleted.
Frequently Asked Questions
What happens if the scenes folder is deleted in OBS?
If you do not have a backup of the scenes, they will be permanently deleted from OBS. Make sure to check recycle bin or if you want to keep a backup, save the scene collection in a separate folder. After deleting all the scenes, you can move those files to the folder again and OBS will automatically add them in.
What happens if there are no scene files in the OBS folder?
If the scenes folder or all the files are deleted then any previous scene or scene collection will no longer exist in OBS. But once you open OBS it will start with a default empty scene.