Google Lens is one of the best new features of the two latest Pixel smartphones, and while it has so far remained exclusive to the Pixel lineup, you can unofficially enable the feature on non-Pixel devices as well. It may be a great little tool for reverse image searches, but if you have 'Web & App Activity' turned-on in your Google Account settings, all your searches will be logged and stored by the search giant on its servers under your name. If that thought makes you uncomfortable, here's how you can delete your Google Lens activity from your Google Account:
How to Delete Google Lens Search History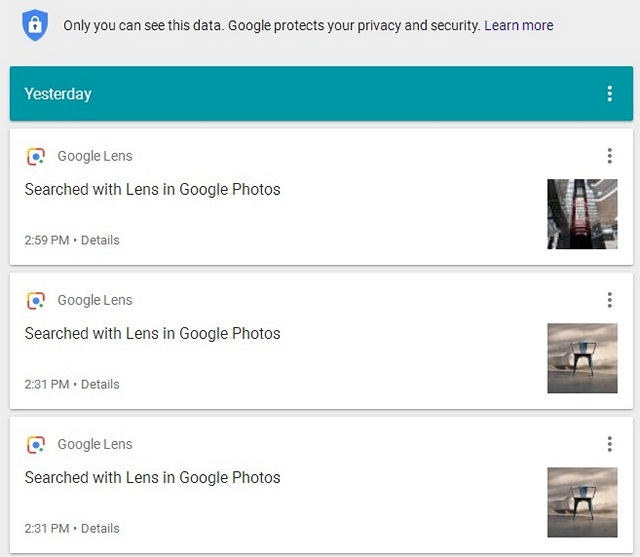 Now click on the menu button (three dots) on the card you want to delete, and tap on 'Delete'. That's it! You've successfully deleted a Google Lens search entry that you don't want on your timeline.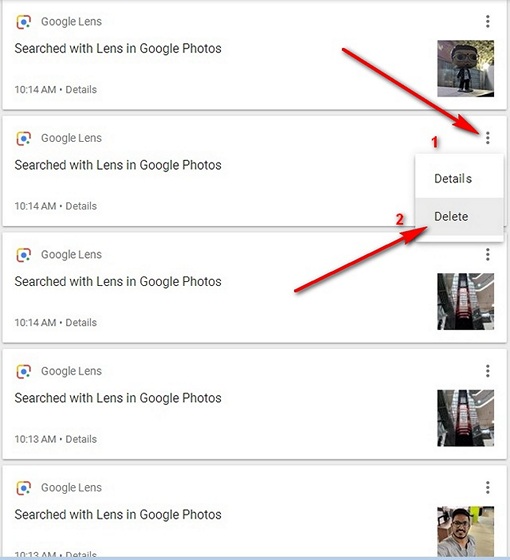 While the method described above will delete individual searches, it would be both laborious and time-consuming to delete your entire search history this way. For that, you need to click on the 'Item View' option on the top-left of your screen.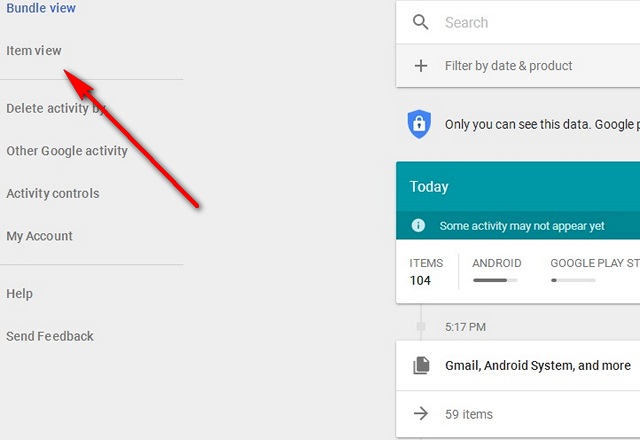 Once you're there, click on "Delete activity by" as shown in the image below.
On the following screen, choose the dates and the product (in this case Google Lens) whose search history you want to delete, and click on the 'Delete' button.
Click on the multiple confirmation pop-ups that you'll get at this stage, and once you're through with all that, you'll get a message informing you that your Google Lens activity has been deleted for the chosen period.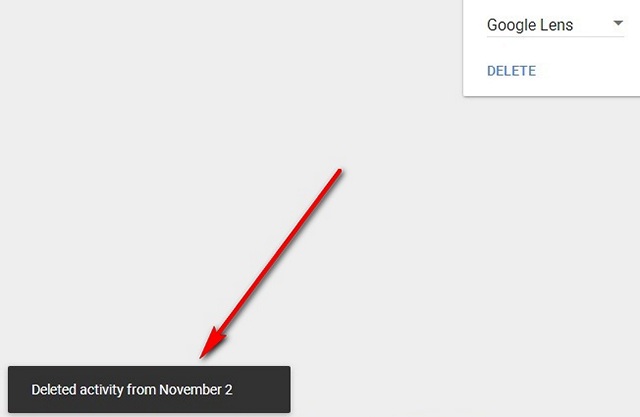 That's it! It really is that easy to delete your Google Lens activity. In case you want to delete your entire Google history, you can also do that by choosing the appropriate options from the drop down menus at the final stage.
SEE ALSO: Top 5 Google Lens Alternatives You Can Use Right Now
Delete Google Lens Activity Logs To Maintain Privacy
Google Lens is a great feature to have on your smartphone, but if you're not happy with Google storing your entire reverse image search history, you can always delete that by following the simple steps laid out above. You can also delete all your Google voice search activity by following this detailed guide, but remember, deleting your search history doesn't actually delete the searches from Google's servers; only the personally-identifiable metadata is deleted, thereby disassociating your account from those searches.