Living in the digital age is great; you get access to an almost infinite pool of information on pretty much anything you're looking for. However, there are two sides to every coin, and the digital age has a handful of downsides too. For example, various websites use digital fingerprinting to track their users, gathering data about them and then using that data to serve ads and target marketing towards them. Well, if you're just about done with websites tracking you everywhere you go, Smartproxy's X Browser is going to be your best friend. Here's how to use X Browser to stay anonymous online.
Getting to know Smartproxy
So, what is Smartproxy? Simply put, Smartproxy is a proxy service provider. The platform has a huge pool (over 40 million) of IP addresses that you can use, and it offers country- and city-level targeting for all your personal, business, and marketing needs.
Types of Proxies
There are many types of proxies. The most common are residential and datacenter ones. Smartproxy also offers Search Engine proxies, a complete scraping API that combines a proxy network, web scraper, and data parser. This powerful solution is great for collecting information from SERPs. If you're looking for private IPs, Smartproxy offers static dedicated datacenter proxies from the US.
This review will only concentrate on residential and datacenter proxies.
Residential Proxy 
Residential proxies are suited for most users. These proxies make use of actual smartphones and desktops and route your internet traffic through them. Smartproxy has a network of over 40 million residential proxies worldwide.
When you use residential proxies, your IP gets rotated with every connection request you make. What's more, if you want to use the same IP for a bit longer, Smartproxy offers sticky sessions that can last from 1 minute, up to 10 and 30 minutes for each IP address.
These proxies are perfect for web scraping, ad verification, sneaker copping and e-commerce, affiliate testing, and SEO research.
Datacenter Proxy
Datacenter proxies, on the other hand, are produced at powerful data centers.
Smartproxy offers a network of more than 40,000 datacenter proxies based in the US. As with residential proxies, you can set up rotating sessions, or choose a sticky session to use the same IP address for 30 minutes.
Datacenter proxies are best suited for huge-scale tasks such as testing ads or scraping data for academic or market research.
Pricing 
Now that you're familiar with Smartproxy, let's talk about the pricing. 
Residential Proxies 
Pricing for the residential proxies starts at $75 + VAT per month. With this, you get 5GB of traffic, and you can create 1 proxy user as well as whitelist 1 IP address. You can opt for more bandwidth (as well as proxy users) by upgrading to the Starter plan ($200 per month) or the Regular plan ($400 per month). 
Datacenter Proxies 
If you're interested in the datacenter proxies, plans start at $50 + VAT per month. With this, you get 100GB of traffic and one proxy user. If you want more GBs and users, you can opt for the Smart plan ($100 per month), the Wise plan ($200 per month), or the Genius plan ($500 per month).
Smartproxy's Features 
Now, let's talk about other features offered by Smartproxy that make it a solid choice for anyone who wants to remain safe and anonymous online.
You see, many countries across the world restrict access to certain websites. Whether you're in the Middle East where governments are using oppressive tactics or in countries like India where multiple Chinese apps are blocked, proxies can help you get through the blocks.
You can easily rely on Smartproxy's residential IP pool from 195+ locations worldwide. With that, you'll be able to access pretty much any website regardless of whether it's blocked in your country or by your ISP. Unfortunately, they don't offer SOCKS5, only HTTP(s) IP addresses.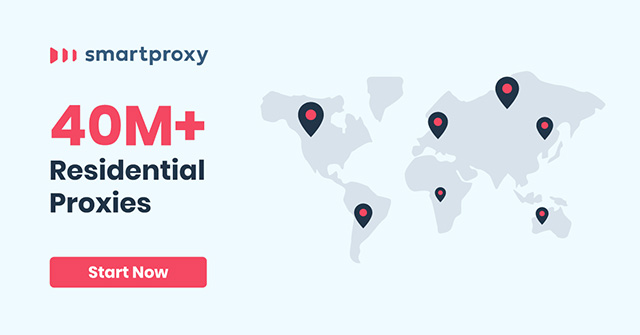 X Browser: Grow Your Business More Effectively
Smartproxy is very useful for businesses because it's not just a proxy provider but an ecosystem of tools. See, not only does the provider offer quality proxies, but also a great variety of free apps that you get with every plan. One of these tools is X Browser – a multi-profile anti-detection management tool. So, what sort of things does X Browser let you do as a business? Let's take a look.
X Browser allows you to monitor price changes and cross-compare them to know how you're doing against your competitors. In addition, it's also useful for marketing, whether you're an affiliate marketer who wants to maximize their profits, or a social media manager that needs to create multiple accounts and profiles on websites like Facebook and Instagram.
X Browser's salient features include easy management of profiles and a unique fingerprint galore — all of which can make your experience really great. Just note that you can use X Browser only with residential proxies. 
How to Set Up Smartproxy's X Browser 
Now that we've covered the features of Smartproxy's X Browser, let's figure out how to set it up on your computer. Simply follow the steps below to get it up and running.
Note: I'm assuming that you have already purchased a Smartproxy plan before proceeding with this guide. If you haven't, head over to the Smartproxy website and choose a suitable plan for your needs.
First, head over to the Smartproxy's Dashboard in order to set up your proxy user. Simply click on the 'Create' button to add a new user to your profile.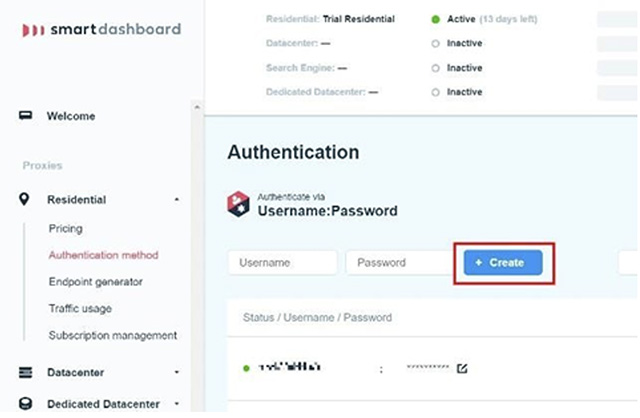 Now, launch the Smartproxy's X Browser on your computer and click on the 'Add New' button to add a new profile to the browser.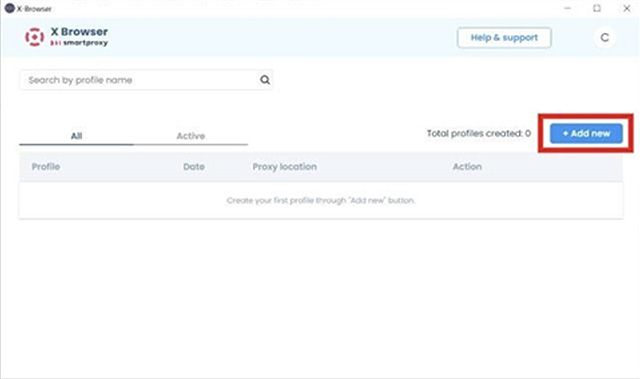 Enter your profile name, as well as your username and password that you created while setting up the proxy user in the dashboard. Once done, click on 'Save & Exit'.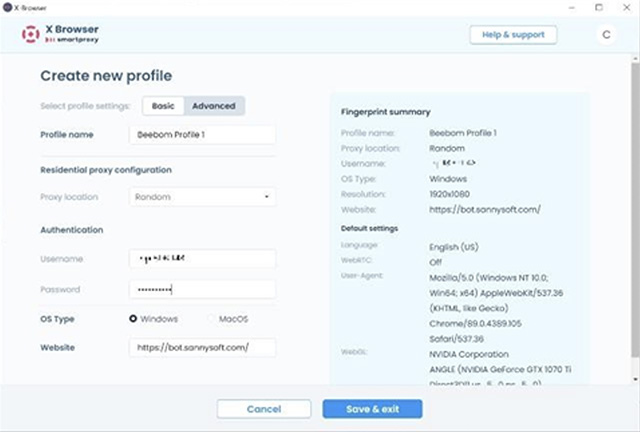 You'll then see your added profile in the Smartproxy's X Browser. Just click on the play button icon to activate it. Once you do this, X Browser will activate the profile and automatically launch Chrome. Now, you can continue browsing without worrying about leaving your digital fingerprint.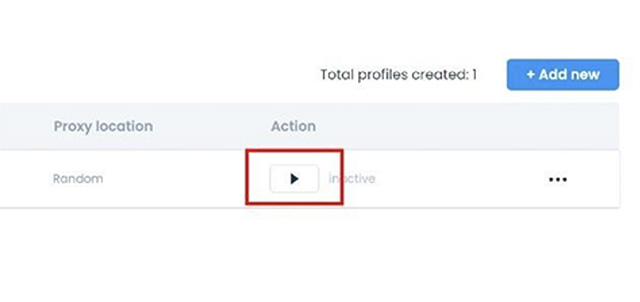 Note: You'll have to use Google Chrome with Smartproxy's X Browser. It doesn't work with other popular browsers such as Microsoft Edge, Firefox, and others.
Frequently Asked Questions (FAQ) 
Q. Is Smartproxy safe? 
Yes, Smartproxy is a renowned proxy service provider and it's completely safe to use.
Q. Can these proxies handle heavy traffic? 
The Smartproxy proxy network can easily handle heavy traffic, and you get access to their entire proxy network with any plan you subscribe to, which is great.
Q. What is the size of the proxy pool in Smartproxy? 
Smartproxy offers a proxy pool of over 40 million residential proxies, and over 40,000 datacenter proxies. 
Q. Does Smartproxy offer money returns? 
If you're not satisfied with Smartproxy's service, you can apply for a refund after 3 days of subscribing. However, you must have used less than 20% of your plan traffic in order for the refund to be processed. It's also noteworthy that payments made in BTC are non-refundable.
Q. How do I use Smartproxy's service? 
Using the Smartproxy's service is relatively straightforward: this company is dedicated to offer the easiest self-service experience. You can follow our guide above to figure out how to use Smartproxy's X Browser. Also, you can check out the official quick start guide here. 
Q. How many US-only IPs does Smartproxy offer? 
Smartproxy has over 7,198,166 US IP addresses at this moment. 
Q. Does Smartproxy have a public API? 
Yes, you can check out the Smartproxy public API by heading to this link.
---
Load More