Assistive Touch is a nifty feature that has been available across iOS devices for years. This is pretty useful especially if your home button is damaged or no longer functional. It basically eliminates the need of the home button, as it's able to perform almost all the functions that the physical button could. That's right, you can multitask, access Siri and do a lot more with Assistive Touch. Now, the feature has been further refined by Apple in their upcoming iOS 11.1 software update, as users are able to add their own custom actions to Assistive Touch. As of now, iOS 11.1 is currently in beta, and it's only available to developers and public beta testers, but the final stable version is expected to be rolled out as early as next month. Well, if you're keen on trying it out already, let's take a look at how to add custom Assistive Touch actions in iOS 11.1:
Add Custom Actions to Assistive Touch
Note: I tried this feature on my iPhone 7 Plus and iPhone 8 Plus running iOS 11.1 beta 4 for developers, and it worked flawlessly. It should work the same on all iPhones, including the new iPhone X. As of this moment, iOS 11.1 is only accessible if you're a part of Apple's developer beta or public beta program.
If you've lost your patience waiting for iOS 11.1, you can signup for Apple's beta program from their official website and then update your device to the latest beta firmware. Once you're done updating, simply follow the steps below to add customs actions to Assistive Touch in a jiffy:
Go to Settings on your iOS device and head over to General -> Accessibility.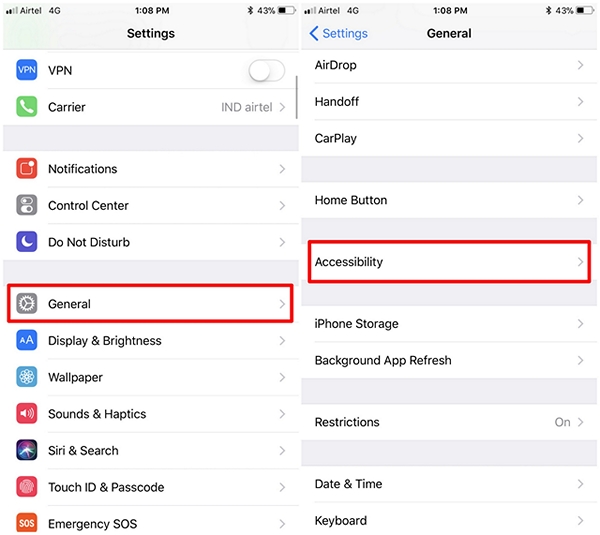 In the Accessibility settings, tap on "Assistive Touch" and make sure you've enabled it in the first place. In the same menu, you'll also be able to add custom actions for single-tap, double-tap, long press and 3D Touch gestures. Depending on your usage preference, tap on one these gestures to add a custom action.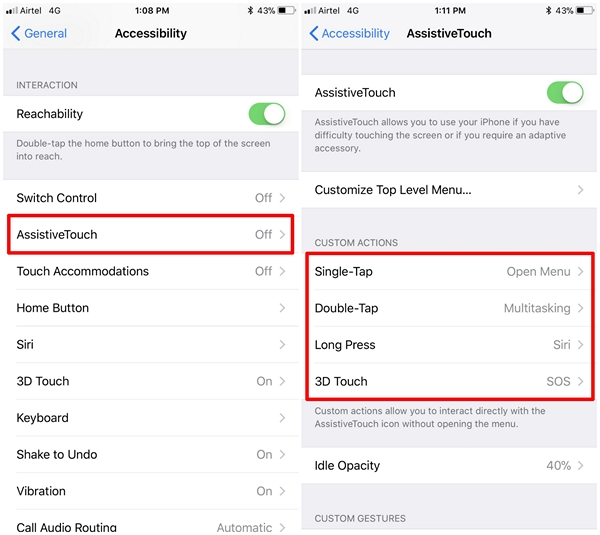 Here, you'll be able to choose from a plethora of actions, like Siri, Control Center, Lock Screen, Multitasking, Notifications, etc. Simply select the one you desire to set it as the custom action for Assistive Touch.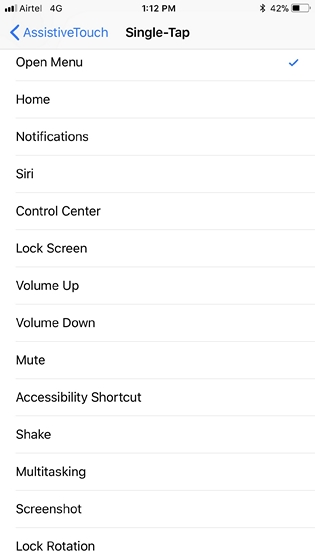 SEE ALSO: How to Disable True Tone on iPhone X, iPhone 8 and iPhone 8 Plus
Assistive Touch Replacing Your Home Button?
After millions of clicks, any iOS device's physical home button can get damaged due to wear and tear. Sometimes, if you're unlucky enough, it might be faulty before you even realize it. Also, the new iPhone X does not really have a home button. With custom actions on Assistive Touch, you don't really need to depend on your physical button any more. The ability to set your own functions for the tap and press gestures makes this feature even better, and it barely takes a few minutes to set it up according to your usage preferences. If you're not patient enough to wait for the stable release, you can access the beta software by signing up for Apple's beta program right away. So, are you guys ready to take advantage of Assistive Touch? Do let us know, by dropping your valuable opinions in the comments section down below.