Huawei's sub-brand Honor makes some great budget smartphones and today, the company has launched the Honor 9N in India, which starts at ₹11,999. The Honor 9N takes a lot of cues from its expensive brethren in its design which basically means that you are getting a modern looking smartphone for quite an affordable price. That said, design is not the only thing that determines a phone's success, so in this article, we are going to put the phone through its paces and test its performance, camera, and more, to see if it deserves our recommendation or not:
Note: We reviewed the mid-tier version of Honor 9N which comes with 4 GB of RAM and 64 GB of internal storage. 
Honor 9N Review: What's in the Box
Honor 9N comes in a fairly normal cardboard box which is not surprising considering the price of this phone. There are two tabs that are holding the box close. Once you cut through them and get into the box, you will find the following things inside:
Honor 9N itself
A hard-back clear plastic case
Charging adapter
micro-USB to USB-A cable
SIM removal tool
Paperwork
As you can see, you get all the usual things that you expect. That said, the addition of a case is a nice touch.
Honor 9N Specs
Now that we have seen what we get inside the box, let's take a moment to see what comes inside the phone itself. In the table below, you will find all the necessary hardware specifications that you need to know about the device:
Name
Honor 9N
Dimensions
149.2 x 71.8 x 7.7 mm
Weight
152 g
Display
5.5.84 inch, 1080 x 2280 pixels, 19:9 ratio (~432 ppi density)
Processor
HiSilicon Kirin 659
GPU
Mali-T830 MP2
RAM
3 GB / 4 GB
Storage
32 GB / 64 GB / 128 GB
Primary
Camera
13 MP + 2 MP
Secondary
Camera
16 MP (2.0µm)
Battery
3000 mAh
g
Operating
System
Android 8.0 (Oreo)
Sensors
Fingerprint (rear-mounted), accelerometer, proximity, compass
Connectivity
Wi-Fi 802.11 b/g/n, Wi-Fi Direct, Bluetooth 4.2
Design and Build Quality
As I mentioned in the introduction, the Honor 9N takes a lot of cues from its much costlier brethren, and that is a good thing. At first look, Honor 9N looks a lot like Honor 10. It features the same notched display at the front and a glass back with similar horizontal dual-camera placement. The only difference in design seems to be the color. While the Honor 10 uses Huawei's special color-shifting glass back, the Honor 9N features a solid color. Personally, I prefer the Honor 9N's solid color over the Honor 10's color, so I am happy with the design choices here.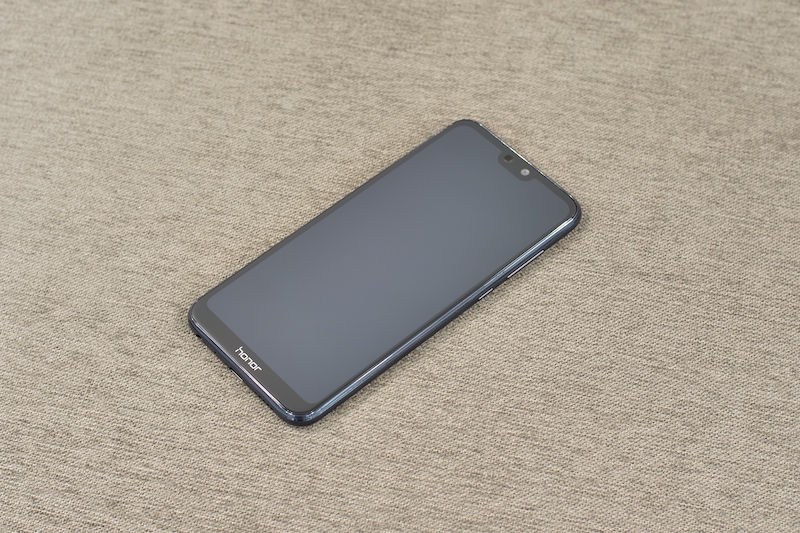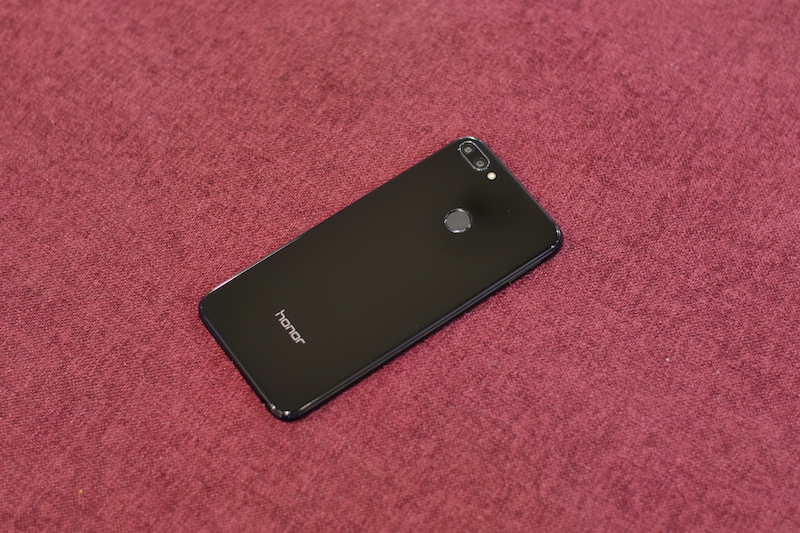 Coming to the actual build of the device, I am happy to announce that Honor has not cut any corners here. The smartphone feels solid in hand and is very well build. The glass on glass construction, although makes the phone more fragile, also gives it a really premium vibe. My favorite thing about Honor 9N's build is its size. The smartphone is perfect for one-handed use and is neither too small nor too large. After testing dozens of Android devices which are getting bulkier day by day, Honor 9N's size is quite a relief. Anyone who hates big phones will certainly love this phone. Overall, I am pretty happy with Honor 9N's design and build quality.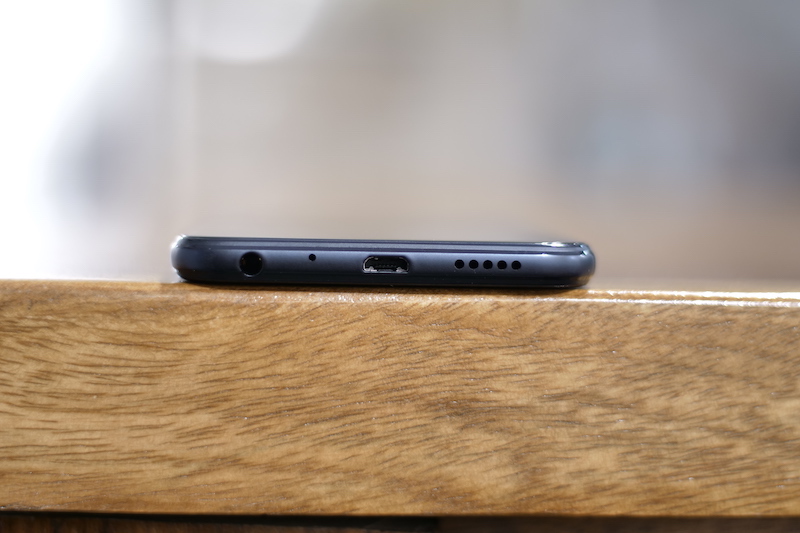 Display
Display is one of the best things about the Honor 9N. The smartphone is bringing a 5.84-inch IPS LCD panel which has a resolution of 1080 x 2280 pixels, giving it a respectable pixel density of ~432 PPI. The display also features a modern 19:9 aspect ratio which means that you are getting more vertical space which is good for things like reading and social media apps. Coming to the display quality itself, it is one of the best IPS panels I have seen in this price range. The colors are on point and the display features very good viewing angles. It also gets fairly bright and sunlight visibility is no problem here.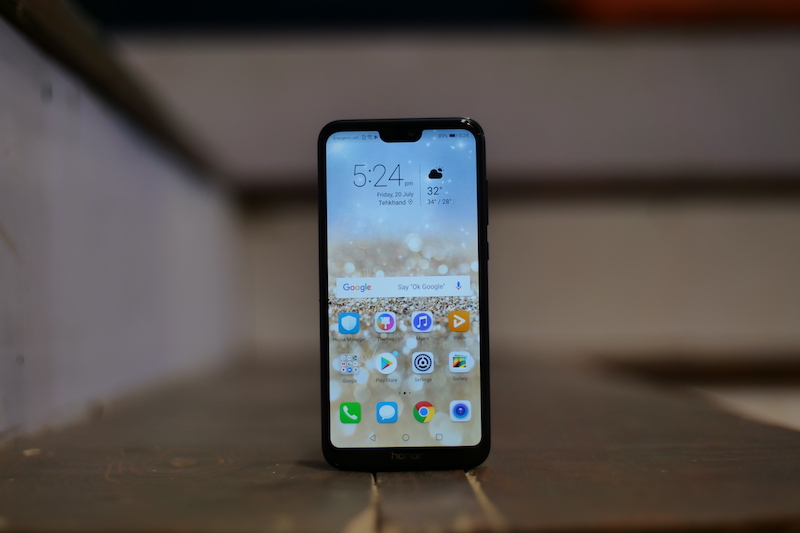 There is a notch at the top, which at this point in 2018 is very hard to escape. Every Android manufacturer has started including the notch following the release of Apple's iPhone X, and there is nothing we can do about it. All I can tell you is that after using the smartphone for a while, you will stop noticing the notch and learn to live with it. After using notched smartphones for past couple of months, I personally don't have any problem with notches anymore. Barring the notch, the display is one of the best in this price range, and I think everyone will be happy with it.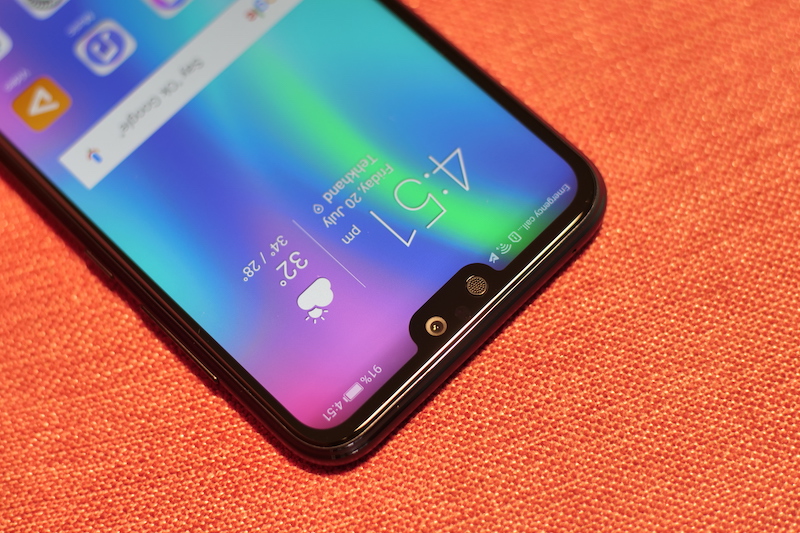 User Interface
The Honor 9N ships with Huawei's EMUI 8.0 which is running on top of Android 8.0 Oreo. Anyone who has used Honor phones in the past will be quite familiar with the EMUI interface. EMUI focuses more on customizability and features than on being close to stock Android. Before I say more about the EMUI, one thing that I want to mention here is that the device is using the latest major version of stable Android which is a good thing. Honor phones are not known for their fast Android updates, and hence, starting on the latest version is quite good for consumers.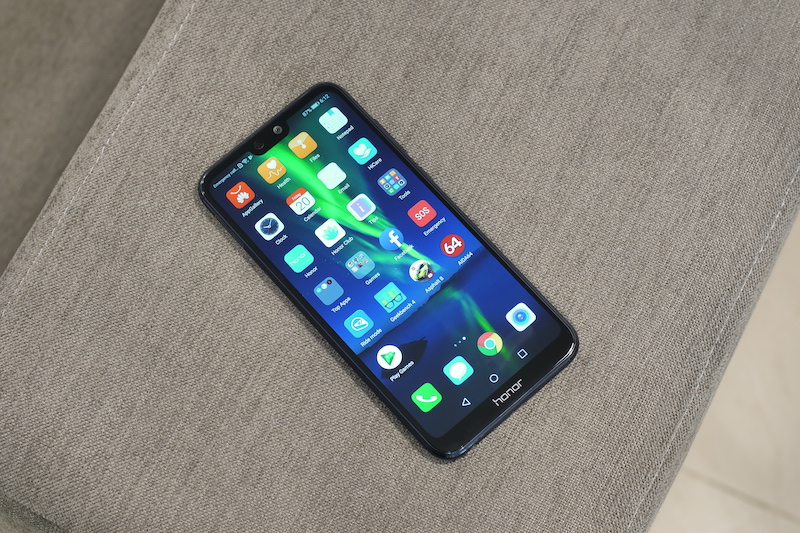 Coming to Huawei's EMUI skin, I have mixed feelings about this. On one hand, it brings tons of customizability, features, and theming capabilities which is not found on stock Android, while on the other, it also brings a number of bloatware apps which I hate. EMUI uses lots of vibrant colors in its iconography which depending on your preferences you might hate or love. To me, the whole interface feels heavily inspired by iOS and I personally am not a fan of it. However, if you don't have any problem with its design, I think you will find EMUI to be quite resourceful.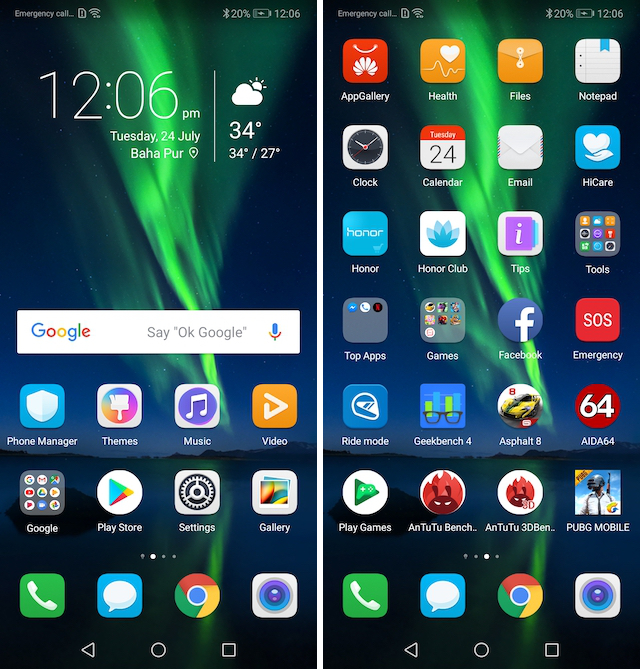 Firstly, EMUI is heaven for users who like to theme their devices as it comes with its own theme store which hosts hundreds if not thousands of themes. Other benefits of using EMUI are the extra features that come with it. Features like app lock (allows you to lock apps using your fingerprint), gestures (navigate using gestures instead of buttons), Face unlock (unlock the phone using your face data) and more, certainly improve the user experience of the device. Overall, I would say that liking or hating EMUI is more of a subjective choice. If you don't have any problem with it and you enjoy using it, you will feel right at home here.
Performance
I have been using Honor 9N for a couple of days now and I am really disappointed with its performance. I have used budget Honor phones in the past, and in fact, the Honor 6X was one of my favorite budget phones of all times, however, the same cannot be said about the Honor 9N. I had very high hopes for the Honor 9N as the Huawei's in-house Kirin processors are usually very good at managing performance and efficiency, however, the Honor 9N fails to do either of them. First, talking about the processor itself, the Honor 9N is being powered by HiSilicon Kirin 659 processor while the GPU related tasks are being handled by the Mali-T830 MP2. Honor has also included 4GB of super-fast RAM along with 64 GB of internal storage at the base model. That spec-sheet on paper looks quite good for a smartphone in this price range. However, the problem is that all this power is not realized in the phone's day-to-day performance.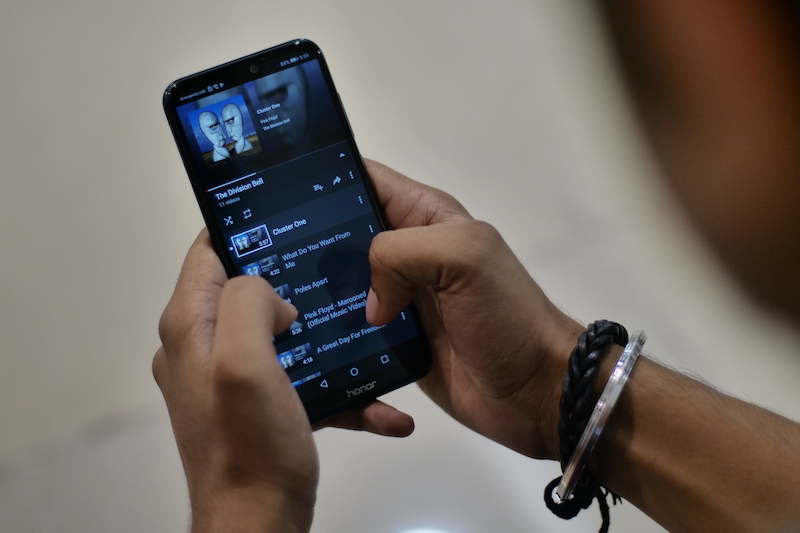 In my testing, the phone stuttered a lot and even simple tasks such as launching apps took a tad bit longer than it should. When restarting the phone, it took a longer than usual to boot up and even when it did, it took the phone a few minutes before it could perform normally. These stutters and jitters are present almost everywhere and they make the whole UI feel broken. I have never had such bad experience with a smartphone in quite a while and that's why I reset the phone hoping to fix it. Sadly, the problems still persisted. While the phone's performance improved a little bit after I reset it, it quickly went back to its original state.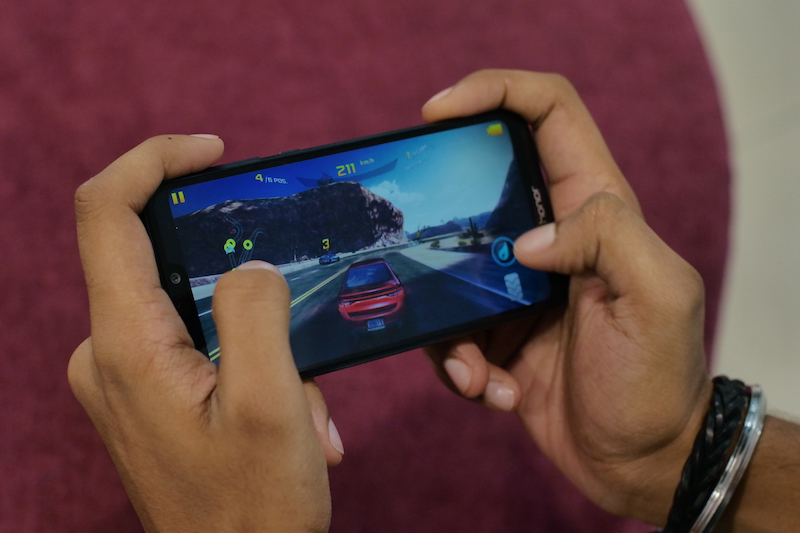 One of the major problems that I encountered while using the smartphone is that it was not able to keep more than 3-4 apps running in the background. The phone comes with 4GB of RAM and it was really surprising to see it quitting apps in the background so frequently. I also tried playing games and tested it mainly with Asphalt 8. While the game took its sweet time while loading, the overall gaming experience was better than what I expected. There were a few drop frames here and there, but the game was not unplayable by any means. Its gaming performance is not the best I have seen in a smartphone in this price range, however, it's also not the worst. Finally, I also tried running some benchmarks and its results are attached in the picture below.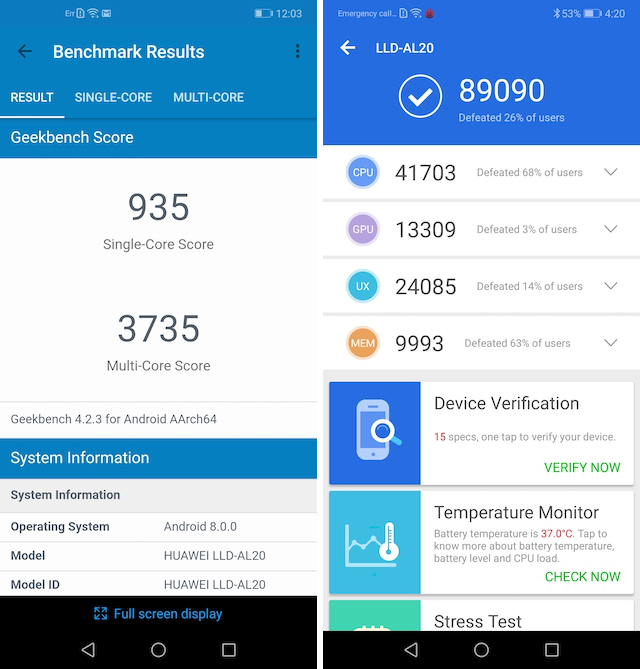 Not that they matter as the day-to-day performance of the phone is just not what is expected from a smartphone of this price range. I think the stutters or jitters that I experienced while using this phone might have to do with EMUI not being optimized. Since the animations are not fluid, it threw me off a lot while using this smartphone. However, there's a chance Honor will fix this these issues with over the air software updates. That said, right out of the box, using Honor 9N was not a fun experience for me.
Cameras
Honor phones are known for their cameras and for the most part, the Honor 9N fits the bill. On paper, the Honor 9N brings a dual 13 MP + 2 MP camera at the back and a single 16 MP camera at the front. In real life when I tested the cameras, the primary dual-camera lens at the back performed well. The phone was able to capture good pictures, especially in bright light conditions. The photos turned out to be pretty good with ample details, low noise, and good dynamic range. Even the portrait shots were above average with the background blur not feeling artificial at all.
That said, do not that if the subject is standing in front of a brightly lit background, the phone might not be able to get the blurring right. In the picture attached below, you can see the top-left portion of the hair was completely removed when trying to take a portrait mode photo. That said, other than that, the phone was able to take good portrait shots.

In low light conditions, as expected the photo quality deteriorated a lot. I mean, if you have got steady hands and you can know how to capture good photographs with a smartphone, you might be able to take good pictures. But, most of the users will find it difficult to capture good photos in low-light conditions. I am saying this as the Honor 9N makes it really hard to focus on subjects and you will have to spend some time getting the focus right, if you want to take good photos with this one.
Now that we are done with the primary cameras of the phone, let's check out how the selfie camera performed in real-life situations. As you can see in the pictures attached below, the performance of the selfie camera is well below par. The selfie camera takes really soft images with lots of noise and grain. The portrait selfies are outrageously bad and most of the time they don't even work. If you take a lot of selfies, this is clearly not a phone for you.
Telephony and Audio Quality
After using the smartphone for a while now, I can surely say that Honor 9N brings a good calling experience. The phone supports dual-SIM with dual-4G standby, allowing users to easily use two SIM for calling and data purposes. I used the phone with Vodafone 4G SIM and never had a problem while making calls. The phone always held good reception and calls sounded clear on both sides. The noise cancellation is pretty good and callers on the other side were able to hear me clearly even when I was in relatively noisy environments.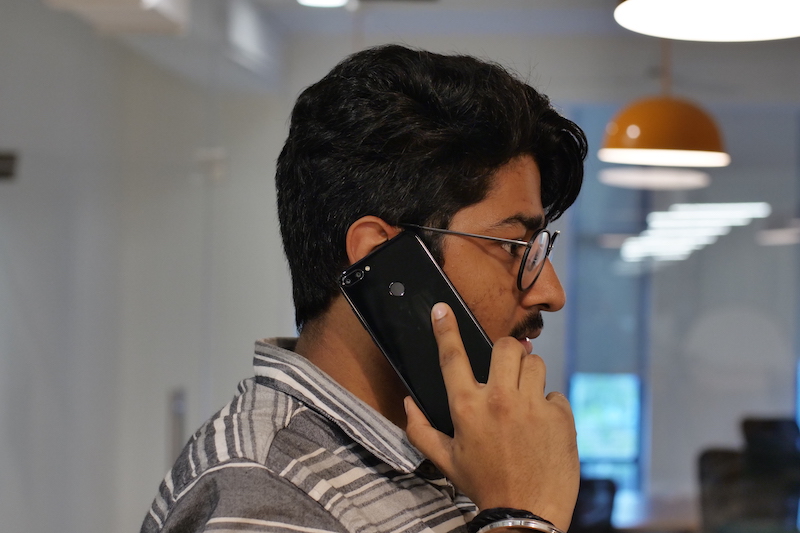 Talking about the speakers, the Honor 9N, like most of the smartphones out there, features a single speaker at the bottom. The speaker gets fairly loud, however, it is very easy to muffle with your fingers, so you have to be careful while using the phone in landscape mode. I would also not suggest listening to songs at the highest volume as the speaker starts crackling at higher volumes. At the end of the day, you always have the headphone jack and I suggest that you make the most of it.
Battery
The Honor 9N brings a 3000 mAh battery which lasts long enough to get you through the day. In my normal usage which includes an hour or two of calling, lots of web-browsing and social media apps, about an hour and half of listening to podcasts and songs, and anywhere between 30-60 minutes of gaming, I was able to end the day with almost 15-20% battery left in the tank. While it's not the best battery life I have seen in a smartphone in this price range, it's not terrible either, and most of you will be able to end the day without needing a charge.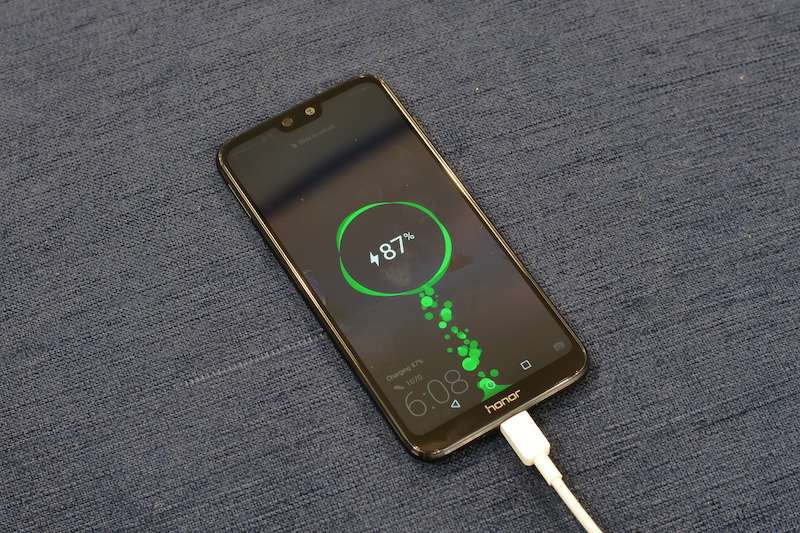 That said, heavy users who take a ton of photos and videos and play games for longer duration will have to top it off before ending the day. My main problem with Honor 9N's battery is that it doesn't seem to support any kind of fast charging. In my testing, the phone went from 5% to 55% in an hour and ten minutes while getting it to a 100% required a full two and a half hours. That is something that you will have to keep in mind as you cannot plug it in for 15-20 minutes to top it off and use it. I wished Honor included some kind of fast charging with it, however, I guess you cannot have everything.
Honor 9N: Beauty Without the Brawn
After using and testing Honor 9N for a couple of days now, I can surely say that this is not a phone for meant for everyone. Don't get me wrong, the phone has its strength. It is very well designed, sports a premium build quality, and has a beautiful, almost bezel-less display. However, it also fails to impress us when it comes to its performance and selfie camera quality. If you can live with stutters and are hopeful that Honor will improve performance with over the air updates, you can go for it. However, for me, the phone should be at its best right out of the box, and hence, I can't recommend this phone to most users, just on the hope that our performance will hopefully be improved in future.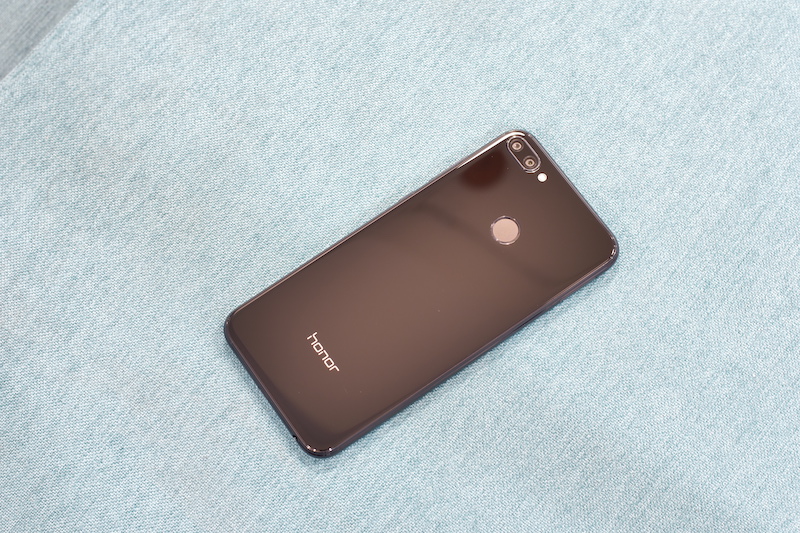 Especially when there are good alternatives out there. I mean, there's the Redmi Note 5 Pro (₹14,999) which sets the benchmark for budget devices. Not only it brings better cameras and performance, it also brings a bigger 4000 mAh battery which also supports fast charging. If you don't like Xiaomi's MIUI interface, you can go for the ZenFone Max Pro (₹10,999), which also brings a better and faster processor along with amazing battery life thanks to its 5000 mAh battery. As you can see, both these phones bring faster processors, better cameras, and larger batteries, which makes it very hard to recommend the Honor 9N over them.
Pros:
Designed like a premium smartphone
Great build quality
Vibrant and beautiful display
Cons:
Day-to-day performance is not good
Selfie camera is bad
No fast charging
Buy Honor 9N: Starting at ₹11,999
SEE ALSO: Samsung Galaxy On6 Review: A Worthy Budget Smartphone?
Honor 9N Review: Held Back by Its Performance
Honor 9N brings a beautiful piece of design and hardware and is arguably the best-looking smartphone in its price range. However, how much ever I want to be seduced with its design, I can't swallow its below-par performance and camera quality and hence cannot recommend it to most of the users out there. If you can live with bad selfies and below-par performance, you will be getting a good looking smartphone. However, if you can't, I suggest you look somewhere else.
---
Load More