We have had fake leaks and last-minute changes to dash rumoured hopes before. But this would be the boss of them all.
Earlier this week, a YouTuber speculated that Pixel 3 leaks were orchestrated by none other than Google. Now another YouTuber has his take on the issue and frankly, we are feeling confused, excited, hopeful and a bit angry too.
Could it be true that Google is toying with fans to generate more interest in the Pixel devices and ensuring that the three iPhones arriving next week don't drown out its popularity? It is completely possible, as host of "front page tech" (FPT) says in a recent video. The video claims Google contacted the channel to use their clips related to Pixel 3, specifically portions of his videos where he is seen ruthlessly bashing the phone's rumoured notch-heavy design.
The YouTuber says that Google contacted not only him but a bunch other creators too, asking for their video clips where they are bashing the smartphone's polarising design. FPT, says these videos could be used for promotion or for a Google launch event. Which is where the plot thickens. Forget the moon landing, did Google fake the Pixel 3 leaks?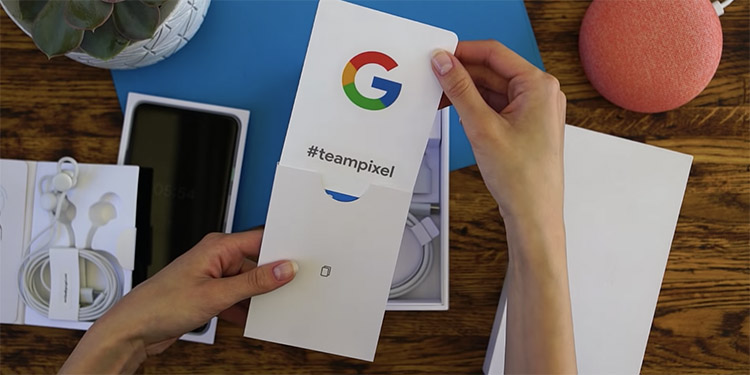 It's obvious that these leaks have been polarizing for the Android fanbase, and have created a lot of interest in the smartphone. It also opens up room for speculation that if these leaks are fake, what does the actual Pixel 3 look like? 
If it does end up pulling this off, it would be akin to Steve Jobs' iconic 'One More Thing' from the first iPhone launch event. The company is legendary for its easter eggs and teasing. Google might end up unveiling a completely different smartphone at the October 9 event, or if history has taught us anything, there's no conspiracy and it's actually going to be that ugly notch.
Even though you might be feeling perplexed or "bamboozled" as in the words of the video above, we are waiting for your thoughts on the matter. Could this have a hint of truth? Or will we have to suffer that hideous notch on the Google Pixel 3 XL?