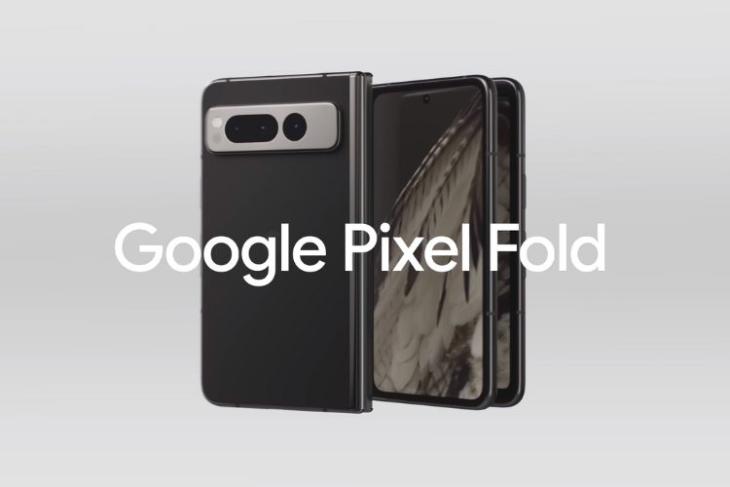 A few weeks back Google introduced its much-awaited Pixel Fold at the Google I/O 2023 with a Tensor G2 chip, 48MP cameras, and more interesting elements. In addition, another Pixel foldable phone was expected but never made the cut. A Google executive has now revealed why!
The Second Pixel Fold Was "Not Good Enough!"
In a recent revelation (via Android Authority) made by Ivy Ross, Google's head of design for hardware, said that Google decided to scrape off a second foldable phone as it wasn't "good enough!" This means that if all went well, we would have seen the introduction of two Pixel foldable phones instead.
Ivy Ross revealed in the Made By Google podcast, "I'm really proud of the team because there was another foldable model that we had created, that we had the discipline to hold back and say 'nope, it's not good enough yet,' and really wait until we felt like we could do something that was good enough or better than what was out there already. So, it's really a testimony to the fact that we're able to do that and recognize when something isn't good enough."
This doesn't mean that another Pixel Fold won't come our way but we can expect the tech giant to take its sweet time before making things official. We don't know what the second Pixel foldable would've been like, but it wouldn't be shocking if it was in a clamshell form to take on the Galaxy Z Flip and the Oppo N2 Flip.
Since Google is now taking time to deliver the second foldable, we can expect a promising future for the Pixel foldables.
As for the Pixel foldable phone that has already launched, it has a 7.6-inch inner OLED display with a 120Hz refresh rate and a 5.8 inches outer OLED display. The device opens in a vertical manner and can work in multiple angles due to its mirror-polished dual-axis hinge. There's a Tensor G2 chip, 48MP triple rear cameras, and a 4,821mAh battery with 30W USB-C charging support. Other features include Wi-Fi 6e, Bluetooth version 5.2, 5G support, stereo speakers, and much more.
So what do you make of this new revelation? If Google launches a clamshell device, will you buy one? Do let us know in the comments down below.
Featured Image: Pixel Fold