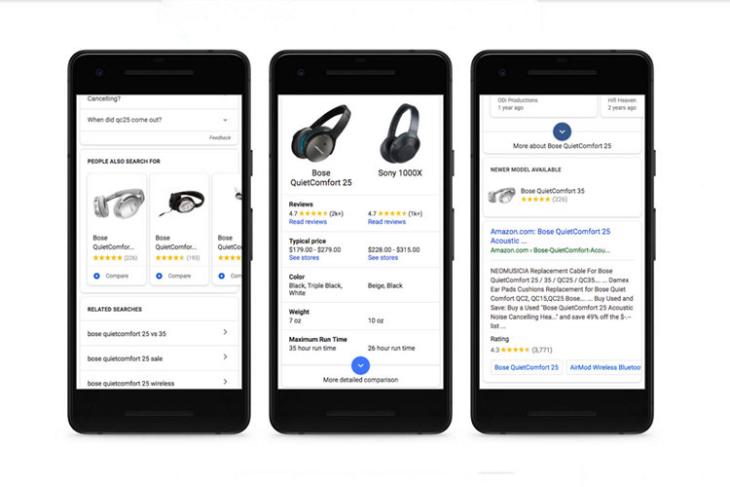 Black Friday is just a couple of days away, and people have already started to shell out their hard earned cash to purchase a variety of stuff that are on sale during this mega shopping season. In a move to help people out with their shopping, tech giant Google has been working on something that they do best. The company has redesigned the Search mobile app to help users search for their favorite products while they're constantly on the move. As part of the update, the app now features a set of new shopping features as well as product information at a glance.
For starters, users who utilize the Google Search app for shopping will be able to use the new "Quick View" button to preview product description, reviews, seller ratings and a lot more. The Silicon Valley giant also announced that they're now showing buying guides for a wider set of shopping departments. From now on, once you search for a specific product, Google will display additional helpful information, including related items just in case if you want to compare the reviews, prices and specifications for both the products. Suppose you're searching for a product that's outdated, the Search app will let users know that there's a newer model available through a label, so that you don't have to worry about purchasing yesteryear's products. Above all this, shoppers will be able to know where they can purchase their favorite products from, by simply asking Google Assistant. Well, we're glad that Google introduced some major changes to the popular Search app just in time for Black Friday. So, are you guys ready to leverage the power of Google for Black Friday shopping this year? Do let us know your thoughts once you try out the new features in the comments section down below.