The Rootless Pixel Launcher, which brings the Google Pixel's clean UI to any smartphone, finally made its way to the Play Store in the last week of August. The arrival of Rootless Pixel Launcher on the Play Store eased the launcher's update process, but it seems that its free run was a relatively short one, as the app has now been pulled from the Play Store over policy violation.
Google has removed the popular launcher from the Play Store because it requires the installation of another companion app called the Rootless Pixel Bridge via a pop-up, which also brings Google Feed to any device on which the launcher was installed.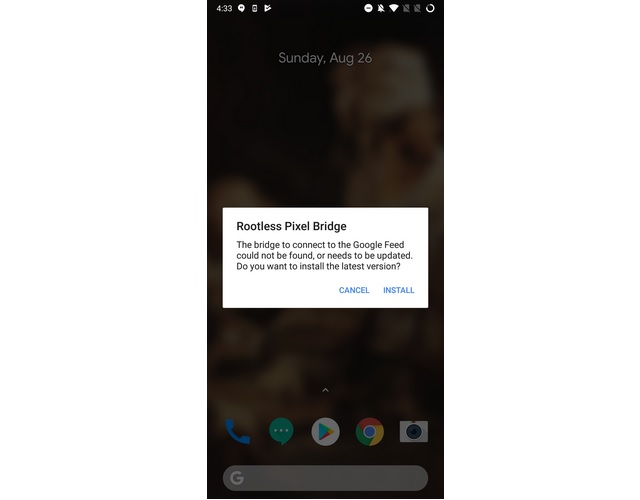 Amir Zaidi, the developer behind the Rootless Pixel Launcher, revealed that Google removed the app from the Play Store because it 'cause[d] users to download or install applications from unknown sources'. Zaidi took to his Telegram channel to explain exactly what caused the launcher app to be taken down from the Android app repository.
"Great, my Play Store release got suspended for this reason: Apps that cause users to download or install applications from unknown sources outside of Google Play are prohibited. So that means I cannot have the Bridge installation popup as it is right now and need to find an alternative solution", the developer explained. Zaidi added that the package name might also get banned permanently, which means users might be required to re-download the launcher and customize it again with none of their preferences saved.
Zaidi has filed an appeal with Google and is currently working on a way to remove the pop-up which asks users to download the Pixel Bridge companion app. "If the appeal gets approved I can push this update to everyone and we can continue using the launcher as if nothing happened. If it is rejected, I will have to upload the app again under a new package name", the developer wrote on his Telegram channel.