Every year a new set of emojis is added by the Unicode Consortium to cover all aspects of life, be it the Korean heart sign, phoenix, shaking head, and more. However, there are times when you can't find the right emoji to express your mixed feelings. In times like those, Google's emoji kitchen comes to the rescue. It lets you add multiple emojis and create an emoji combo instantly. The feature was earlier available on Android only with the Gboard keyboard, but Google's emoji kitchen is now available via Google Search on any device. Here is how to use it.
Generate Emoji Combos Using Gboard on Android
1. Install Gboard (Free) on your Android phone. This Emoji Kitchen feature is not available on Gboard for iPhones.
2. Make sure Gboard is your default keyboard.
3. Now, open any messaging app and tap the "emoji" icon on the keyboard.
4. Here, simply add two or three emojis, and Gboard will quickly show a combination right there. Gboard app will also show additional combinations in a carousel.
5. Now, simply tap on the generated emoji and it will be sent to the user.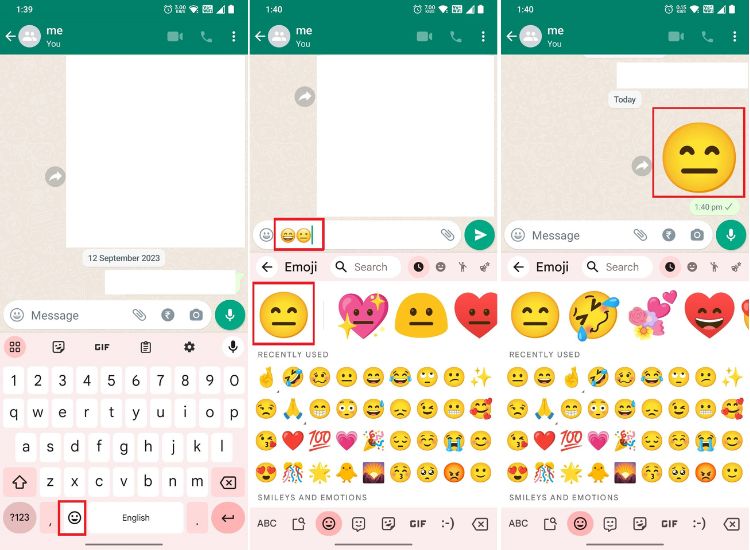 Use Google's Emoji Kitchen Feature on Android and iOS
1. Open Chrome or your choice of browser. Then, open Google Search (visit).
2. Type "emoji kitchen" in the search bar and press Enter.
3. In the first search result, tap the "Get cooking" button.
6. Now, choose two emojis, and it will combine them instantly. You can use random emojis using the "Randomise" button.
5. You can now copy the emoji output and use it anywhere you want.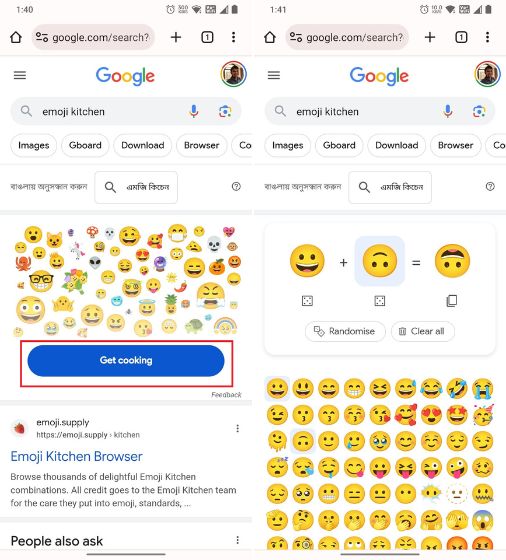 Combine Emojis on Desktop and Web (Windows, macOS & Linux)
1. If you are on your desktop computer, open Chrome or your preferred browser.
2. Like the previous section, visit google.com (link) and search "emoji kitchen".
3. Google's Emoji Kitchen will appear on top. Click on "Get cooking" and get started with cool emoji combos.
4. Select the emoji combination, and it will generate a unique emoji right away. I have had too much fun trolling my friends with the most random emoji combos.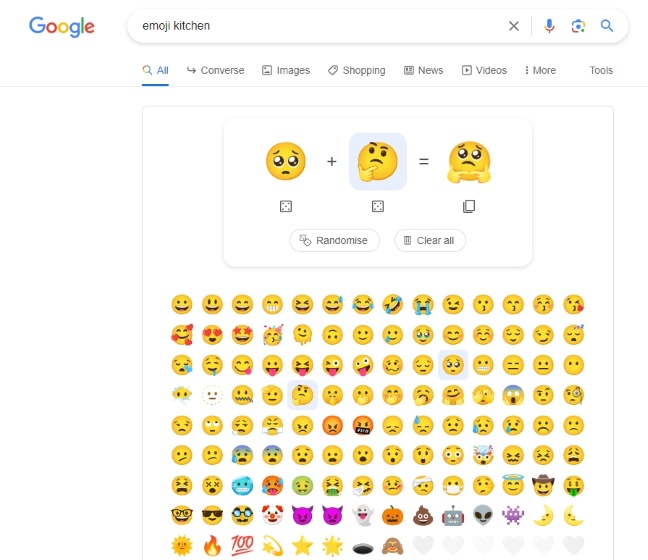 ---
Load More