The Rootless Pixel Launcher, one of the best-known stock Android launcher apps, has finally hit the Google Play Store. The app, which earlier required users to get updates from the developer's GitHub page, is now listed on the Play Store as Rootless Launcher.
The Rootless Launcher is currently based on Android Oreo and is free to download. As for the features, the Rootless Launcher brings functionalities such as the Pixel Launcher's bottom search bar, support for adaptive icon packs, icon shape and wallpaper-based theme selection among others.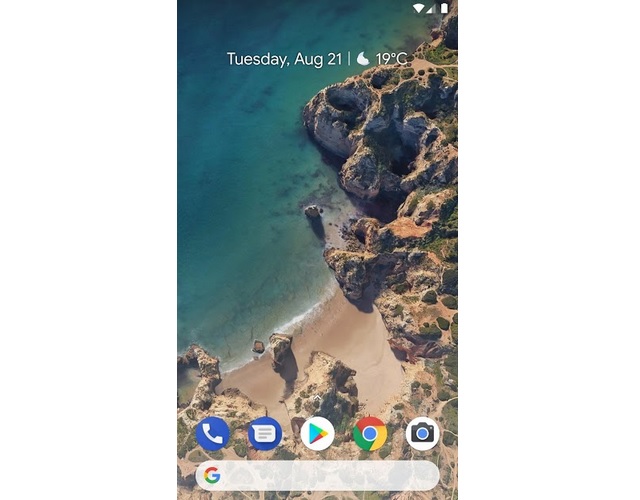 But there is a small catch here. If you want to run the Rootless Launcher on your non-Pixel smartphone, you'll have to download the 'Rootless Pixel Bridge' companion app first. This unlocks the full feature set of the original Pixel launcher. Once you've downloaded the 'Rootless Pixel Bridge' companion app, it will also add features such as the Google feed by swiping left on the home-screen and At A Glance information about weather, traffic and events.
Simply put, the Rootless Pixel Launcher is basically a stock Pixel launcher with a few additional features and some omissions. As for the UI, it is virtually the same as the Pixel Launcher with the same homescreen layout, the ability to open up the app tray by swiping up as well as the 'app suggestions' list at the top.
As for compatibility, the Rootless Launcher is supported on all devices running Android 5.0 or a higher version. Though the Rootless Launcher is currently based on Android Oreo, the Rootless Pixel Bridge app's listing page on APKMirror suggests that the launcher will eventually gain support for Android Pie, which means support for gesture navigation and the new Overview page.
If you want to get a Pixel-like software experience on your non-Pixel device, you can download Rootless Launcher from the Play Store here, and the companion Rootless Pixel Bridge app from APKMirror here.
---