The Google Play Store is about to get a redesigned 'My Apps & games' section. The company is also working to add a P2P sharing feature to share apps, which means you will be able to directly share apps right from the Play Store without relying on file-sharing apps.
In an APK teardown, 9to5Google spotted these upcoming changes. According to the report, the Play Store may soon revamp the 'My apps & games' section. After the revamp, the section will be called 'Manage apps & device'.
In its current state, the My apps & games section has four tabs: Updates, Installed, Library, and Beta. Going by the report, the new 'Manage apps & device' will have just two tabs – Overview and Manage.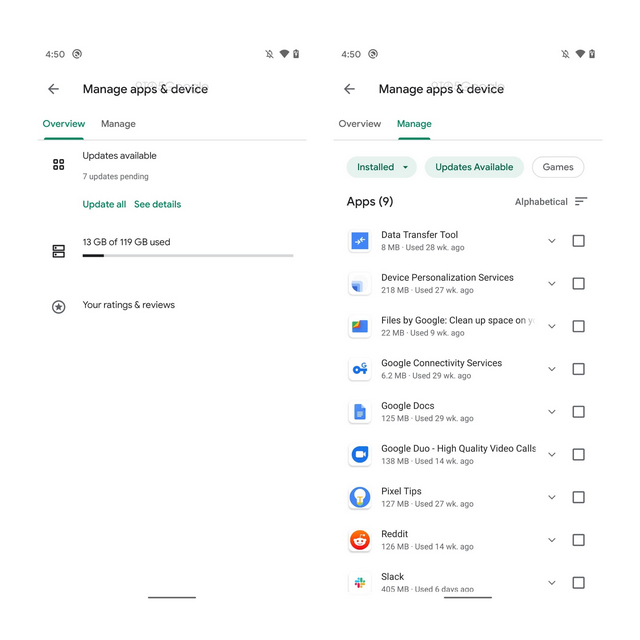 The overview tab keeps track of updates and lets users update all apps. You also get a 'Your ratings & review' shortcut to quickly take a look at your old reviews, along with a storage indicator. Turning our attention to the Manage tab, Google is preparing to add a filter view to show installed apps, games, and available updates. You can also sort apps by most/least used, last updated, alphabetical order, and size.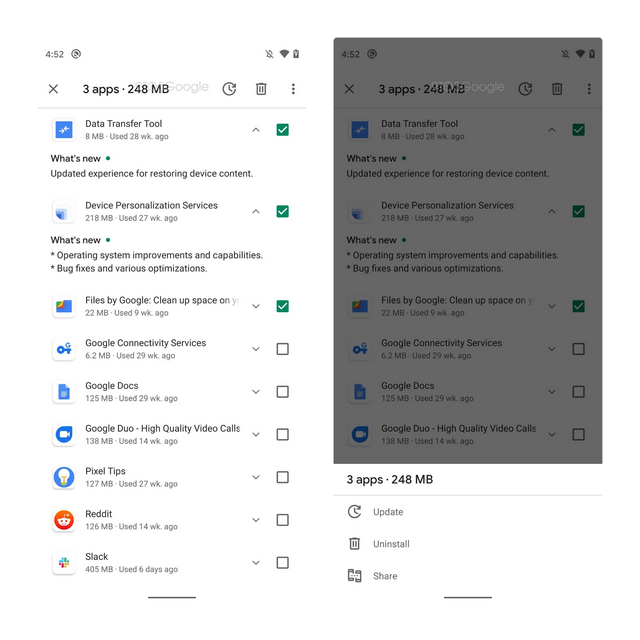 Meanwhile, Google is working on checkboxes to let users select apps. Once you've selected them, you can bulk update, uninstall, review individual apps, and share them. The file-sharing process is similar to Google's Nearby Share. You can choose a nearby device and share apps once the receiver opens the Play Store and taps on 'Receive'. This should make it easier for users to share apps on the go without relying on third party solutions.
As is the case with all features spotted in such teardowns, we will have to wait and see if Google rolls out these changes in the foreseeable future. Some aspects seen here may get altered, removed, or improved by the time Google eventually pushes them out.
Featured image courtesy: 9to5Google