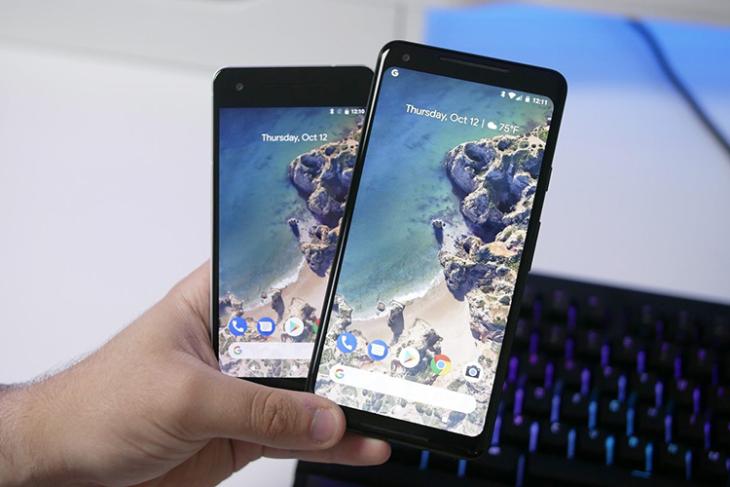 The Pixel 2 and Pixel 2 XL may be getting a bit long in the tooth, but they continue to remain two of the best smartphones money can buy, especially, for fans of pure Android. The devices, however, are not perfect, and Google has had to work overtime to rectify many of the issues that have been reported by users ever since they were released last October.
One of the criticisms about them was their color calibration, which many felt was just not vibrant enough. To make up for that, Google added a 'Saturated' color mode last year, which fixed things to some extent. Now, however, the company is reportedly looking to go a step further by adding a new 'Automatic' mode that can adjust between vivid and accurate colors … well, automatically.
Believed to have been first spotted by XDA, the existence of the mode is confirmed by the presence of a series of code strings found in the Settings APK in Android P Developer Preview 2. The Pixel 2 and Pixel 2 XL currently offer the 'Natural' and 'Boosted' modes alongside the aforementioned 'Saturated' option.
While's it's not immediately clear how the device will determine the color saturation level 'automatically', but the publication seems to believe that Google will make use of machine learning and artificial intelligence to get the job done.
There have been, of course, bigger issues with the Pixel 2 XL than color saturation levels, but it was interesting to see just how many people were riled up about the supposedly dull and less vibrant rendering of colors by the device. It will now be interesting to see if the new mode will please all, and if it does, will it also be a part of the Pixel 3 devices later in the year.