Google is working on a new feature that will allow users of its 'Phone' app to seek assistance in case of emergencies even if they are unable to communicate verbally. In an official blog post on Thursday, the company said that the feature will let incapacitated or speech-impaired users communicate with emergency operators by selecting on-screen 'Medical', 'Fire' or 'Police' options during an emergency call to convey the type of assistance their require.
The feature, which will soon roll out to the Phone app on Pixel phones and a few other Android devices, will then automatically convey that information to the emergency operator by converting it into speech through an automated voice service. The company further noted that the entire process will work on the local device rather than in the cloud to ensure complete privacy. It will even function without a data connection, the company said.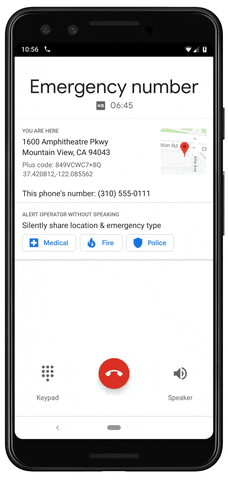 The feature will also automatically transfer the caller's location info, along with the caller's Plus Code, through to the operator, making it easier for emergency services to locate the distressed caller. Plus Codes, in case you're wondering, are like a street address for people or places that don't have an actual address and, is another reliable way to help emergency services accurately locate people in need of help.
Google says that it has been working with several public safety organizations, including the National Emergency Number Association, to make this feature as helpful as possible. With the initial testing phase now over, the company says it is ready to start rolling it out in the US over the coming months, starting with Pixel phones.
---