Google Lens is now available as a standalone app on the Play Store, which makes it widely available for most Android smartphones. Google Lens, which was once exclusive to Google's Pixel and a few other high-end smartphones, was recently launched widely through the Photos app and was even set to arrive on iOS devices as well.
Listing for the Google Lens app is now live on the Play Store, complete with details of all the features it brings to the table such as text selection, object recognition, landmark detection, barcode scanning and a lot more.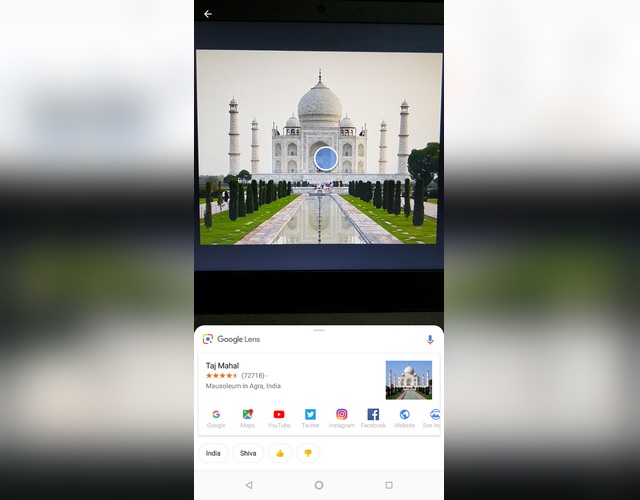 We discovered that the app is now available for the OnePlus 5 and 5T, Samsung Galaxy S8 and even the mid-range Nokia 7 Plus, all of which run Android Oreo. However, it was not listed for the Redmi Note 4 (running Android Oreo).
It appears that roll out of the Google Lens app is limited to a small batch of devices at the moment. Interestingly, the app's listing page on the Play Store states that it requires Android 6.0 or a higher version to be compatible with a phone, which suggests that the app might soon be available on more devices.
As for the Google Lens app itself, all features such as real-time object recognition, in-camera text selection and object recognition among others are available to use and work fine. The app works in tandem with the camera, and employs Google's search engine and the company's virtual assistant for object identification in real-time.