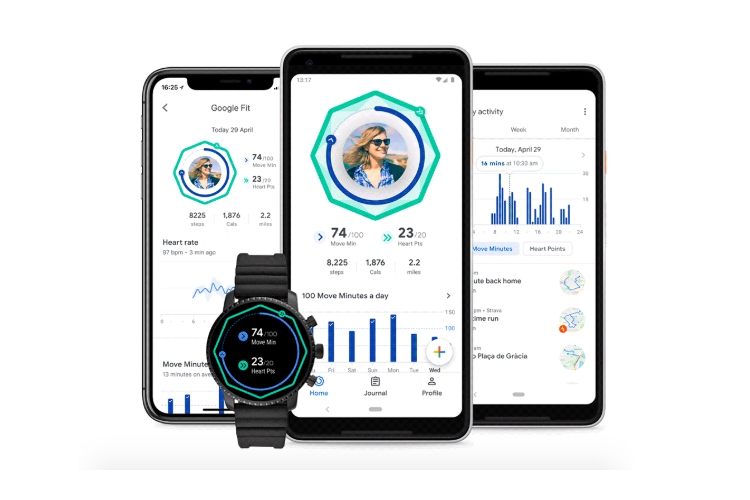 It's no secret that Google is steadily repainting its apps with a white brush and the new Material Theme design. The tech giant has today taken the wraps off a 'completely overhauled' Google Fit app for Android. iOS users will get access to this redesign via the 'Fit' section in the WearOS app over the next few days.
The revamped Google Fit does have, as we've come to expect, an all-white UI but the primary focus of the new Google Fit app is to fill up rings, just like on the Apple Watch. You need to complete two goals, i.e Move Minutes (blue ring) and Heart Points (green ring).
As the name suggests, Move Minutes track all of your movement (be it short strolls, dancing or yoga) and encourages you to make changes to your daily routine to close the blue ring. You can choose to take the stairs or walk to the metro station near your home instead of taking public transport.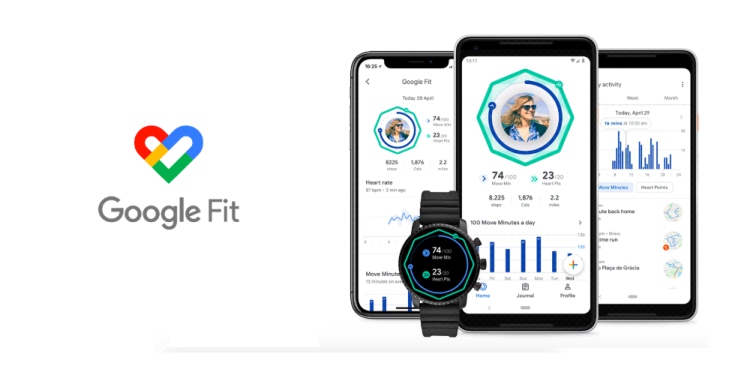 Heart Points, on the other hand, have been designed to give you credit for activities and motivate you to take up more rigorous exercises. These ring won't be that simple to close as you'll get one Heart Point for each minute of moderate activity but those will be doubled for more intense activities like running or kickboxing.
The revamped Google Fit will show you tips and recommendations on the homepage to help adjust your goals over time, while also giving you a look at your past achievements via the Journal tab. You can choose to adjust your goals from the profile tab on the right.
In its official blog post, Google Fit Product head Margaret Hollendoner says that the new rings are based on the amount of physical activity recommended by the American Heart Association (AHA) and the World Health Organization (WHO).
You can still set goals for both these rings, completing which will help reduce the risk of heart disease, improve sleep, and increase overall mental well-being.
Google Fit tracks your activity via your smartphone, as well as Wear OS smartwatch, but the app also integrates with third-party fitness apps like Strava, Runkeeper, Endomondo, and MyFitnessPal, to help you get those Move Minutes and Heart Points.
The refreshed Google Fit app looks cleaner and more pleasing as compared to the older app, which was a little too cluttered with colorful icons and goal counters. This update is expected has already started rolling out to users and should find its way to you in the coming days.
---