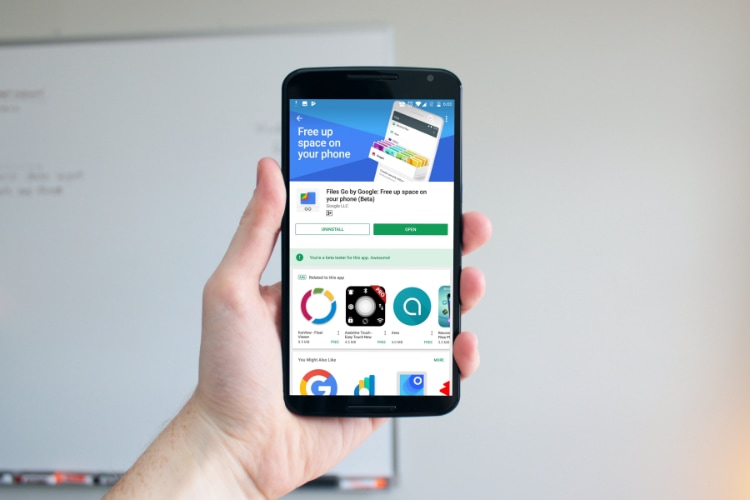 Google's lightweight file explorer, Files Go, has today received a significant update that adds several new features such as a dedicated share tab for file transfer, file extraction, and a much faster offline sharing experience.
The latest Files Go update bumps the version number to 1.0.201265789 and moves the sharing interface from Browse (formerly known as Files) to the new 'Share' tab, which helps better present and portray this important feature.
This new tab sits alongside the Clean and Browse tabs and makes it simpler for users to transfer files without the use of an internet connection. You will then find two options – Send and Receive, which with this latest update allow users to share files at transfer speeds of up to 455Mbps.
Previously, the transfer speed of Files go was limited to just 125Mbps, so it means that Google has rewired the app in such a way that you'll now notice a 4x increase in speed.
And finally, Google has added the one feature that every file explorer mobile app should have from the get-go, i.e file extraction. You can now download and unpack compressed files from within the Files Go app and you won't need any additional apps to do so.
Some minor tweaks that have also been introduced in the app include counters for the number of recipients and friends you've helped in the hamburger menu and notification settings are now available in a separate section in the Settings menu.
This app update comes just days after Google launching Files Go in China by partnering with local app stores hosted by Xiaomi, Huawei, Baidu, and Tencent. This indicates that Google is focused on growing the reach of its app to everyone and hasn't given up on its Chinese ambitions just yet.
---