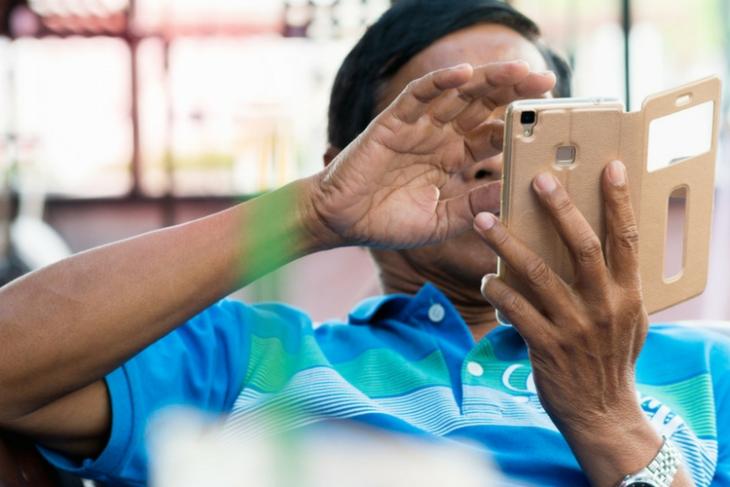 Wonder why the world's internet behemoths are fighting to connect millions of unconnected Indians? That's because India is already the second largest Internet market in the world, only behind China, which operates in a strict firewall. So naturally, newly-connected Indians are causing a surge in the use of apps and services that are popular worldwide, and no other app represents this more than WhatsApp.
I am not complaining for the most part about how everyone is on WhatsApp, but I do have one major gripe. Those annoying "Good Morning" WhatsApp messages! Let's face it, most of us have a family WhatsApp group that's filled with morning and evening greetings. We can't blame the family members entirely. Most of them are new to the internet and what better way to start your day than by sending an optimistic message through a cute picture?
This is not confined to just morning and evening greetings. According to WhatsApp, more than 20 billion New Year's messages were sent in India. And naturally, as you'd expect, a huge chunk of those were images. But over the course of time, it can get quite annoying, especially if you phone keeps buzzing about running out of storage space!
According to Google's researchers, one in three smartphone users in India runs out of space on their phones daily in this manner. This is an astounding figure which highlights the use of smartphones with low internal storage, but users with a high propensity to Whatsapp. And guess what's taking up that storage? The hundreds and thousands of cute 'good morning' and greeting messages.
A detailed write-up by The Wall Street Journal, tells us that these greeting messages are driving a 10-fold increase in the number of Google searches. In fact, Pinterest has added a new dedicated category to display images with quotes and apparently, it got a lot of traffic from Indians who are trying to download such images.
So, What's the Solution for This?
WhatsApp is here to stay, so Google's solution was to use AI to help eliminate greeting messages. It's new app "Files Go." It is an app that helps Android users free up space, find files quickly, etc. The app has a nifty little feature highlights files for possible deletion.
According to Josh Woodward, the Google product manager who worked with Files Go said, "the company used its giant image database and artificial-intelligence tools to train the app to weed out good-morning messages. The key to spotting them was looking for a certain size and type of image file."
We were trying to deconstruct what is the DNA of a good morning message for months. It's been a lot of hard work to get it right. – Josh Woodward
If you are out of the loop here, Google unveiled the Files Go app in New Delhi last year, and it already has over 10 million downloads so far and apparently, most of them are Indians.
And going by Google's numbers, the app has cleared up on average more than 1 GB of data per user. There are a bunch of other cleaning apps on both Play Store and App Store, but Google's Files Go is pretty straightforward, and it gets the job done, without sacrificing on other aspects such as security.
Move Your Family to Stories
Another alternative is to make your family members use stories features. "Stories" is a popular format which is being adopted by a lot of platforms lately. It was introduced by Snapchat and now, a variety of different apps like WhatsApp, Facebook, Instagram, etc. have implemented it.
With Stories, these greeting messages can allow users to say "Good Morning" to all of their contacts at once. Although it might take some time for the people to used it; however, it will make the task much easier for them as well as save a lot of storage for all of us. Win-win for all of us, right?
Although this might not be something that could be bothering everyone. After all, we all have different smartphones, or maybe you're not a part of any family group. But nonetheless, it gives us an opportunity to appreciate exactly what has prompted Google's efforts in this regard, especially the launch of Files Go. What seemed like an innocuous app to help weed out similar scammy apps from the Play Store, was actually an ingenious solution to a problem faced by many in India, but something few have managed to tackle.
That being said, we'd like hear from you. Do you have any other suggestions to cope with these daily forwards? Let us know by dropping a comment down below. Good night!