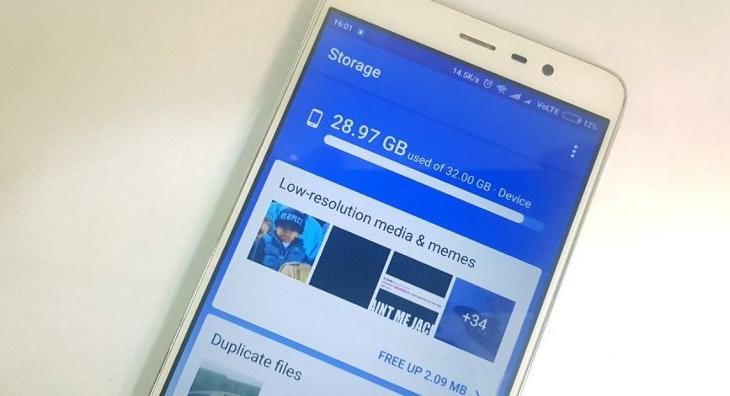 Alongside the launch of Android Oreo (Go edition) yesterday, Google officially launched its smart file manager 'Files Go' on the Play Store. It was earlier released in beta and enables you to better manage the files from a singular view. It highlights all your storage info right on the homescreen, segregating files into personalized sections.
The personalized suggestions, as spotted by a Reddit user, comprises of a separate section for "low-resolution media and memes" that has everyone going crazy. The Internet cannot believe their eyes as Files Go can now even scan their files and dish out the memes into a separate category. It is being done so that you can easily pick what you want to keep and delete at just a tap of a button.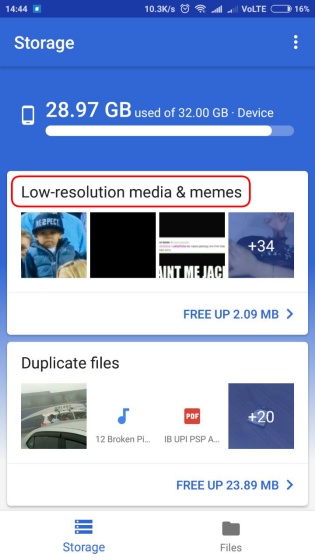 As for how the Files Go app is recognizing and singling out the memes from your storage, Google shed light that the said feature uses their latest mobile vision technology. The search giant is focused on integrating AI features into its apps and has already added Face API to the mix, making it possible for the Files Go app to find human faces, barcodes, and text in photos and videos.
I have Files Go installed on my Android device and was amazed to see the app correctly recognize and filter out the memes. There weren't many discrepancies and the memes I received on WhatsApp were all present there, alongside the low-resolution photos on my device.
With the release of "Go" moniker apps, the search giant plans to make it easier for users to manage their files, especially on low-end Android devices with less than 1GB RAM. This will help Google spread its services, in a lightweight package, to the next billion Internet users. If you haven't installed Files Go yet, download it from the Play Store and let us know if the app was able to identify your memes in the comments down below.