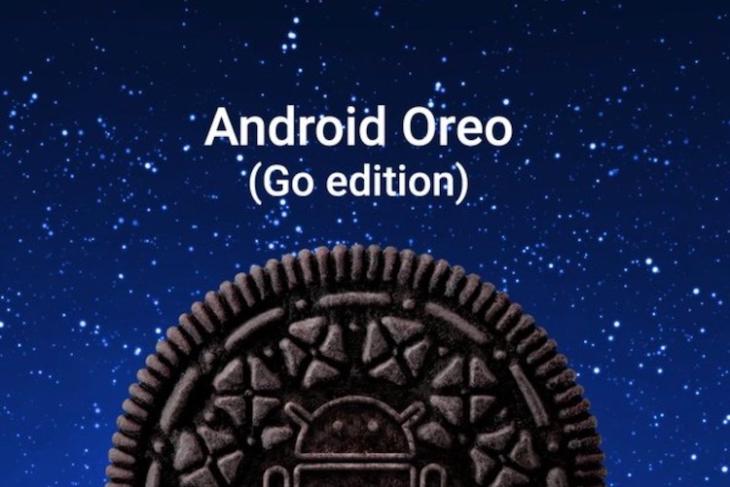 Back at Google I/O this year, Google announced a major project dubbed "Android Go" with an ambitious target of getting computing in the hands of everyone by creating a version of Android which can run smoothly on Android devices with less than 1GB of memory. When Google announced Android Go, I was skeptical, to say the least. Well, today I am happy to report that Google has crushed my skepticism by announcing the release of Android Oreo (Go Edition) with the Android 8.1 update. Although it will take some time to trickle down to devices, it's fascinating to see Android being capable of running smoothly on devices with 1GB or less memory.
That said, Android Go is not only about the memory requirement. The three core areas Google worked on while developing Android Go are the Android OS, Google Apps, and the Play Store. All the new improvements coming with the Android Go fall into these three broad categories and believe me, there are a ton of them. Here are some of the major changes coming with the Android Oreo (Go Edition)
Saving Space: Android Go is lighter and takes half the space of the regular Android operating system. This means you will receive twice the free space on your device right out of the box. Extremely beneficial for devices with 8GB or less storage capacity.
Smaller App Size: All the Google apps including the Gmail, Google Maps, Play Store, Gboard, Chrome, and Google Assistant has been redesigned from the ground up and now offer up to 50% smaller app sizes, again giving you more free space.
Files Go: Files Go was leaked a few weeks back and then was released on the Play Store. Now it comes in all its glory with the Android Go. The files app has been designed to provide quick access to files in a fast and efficient manner.
Data Saver: Android Go comes equipped with its own data saver program which is turned on by default. It manages which apps get the data and when. Even the Chrome browser comes equipped with the data saver.
Play Store Go: Apart from reducing the size of its own apps, Google is also working with top developers to help them reduce the size of their apps and make it less memory hungry so that they can run fluidly on low horsepower Android devices.
Apart from the above mentioned major changes, Google is bringing a ton more improvements to its apps. The Go version of the Google Apps not only reduce their size but also makes them easier to use by first-time internet users. The whole UI has been cleaned to make the apps more intuitive and easy to navigate. Similarly, both the Google Assistant and Gboard have been reworked to run smoothly on Android devices with less than 1GB of memory.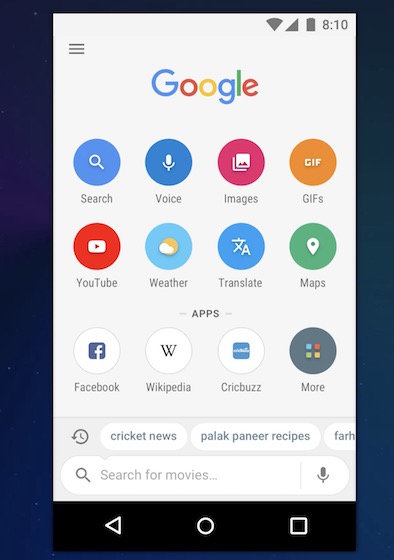 I am really excited about the release of Android Go as it finally gives users who cannot afford to buy premium phones a shot at a fluid smartphone experience. As mentioned above, the Android Oreo (Go Edition) will be released tomorrow (it might be today, depending on your timezone) with the Android 8.1 Oreo update. For now, we are hoping the manufacturers get on it and release new smartphones running on Android Go as early as possible. It's a big development, and we would like to see to it implemented sooner than later. Do share with us your thoughts on this in the comments section below.