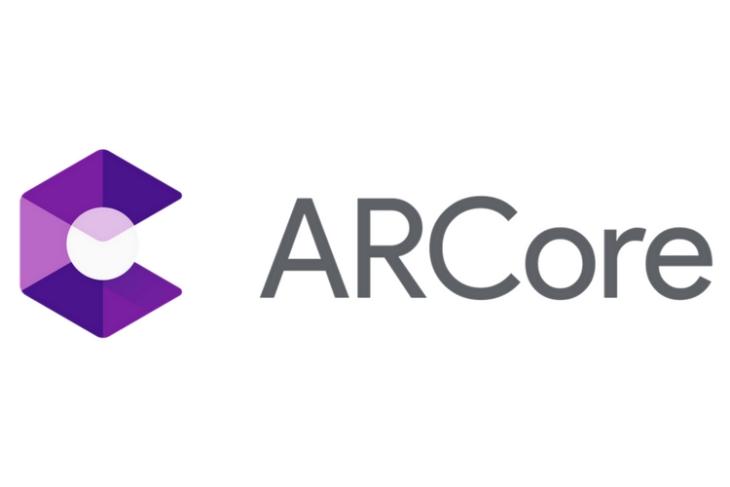 Google has launched ARCore 1.0 on all of its Pixel smartphone and a handful of other high-end flagship devices. Just like Apple ARKit, Google ARCore allows smartphones to run augmented reality apps, which leverage Google's AR developer tools.
Since ARCore requires calibration and a custom setup per device model, the minimum requirements aren't based on the version of Android, but instead limited to specific models. Google has now expanded the compatible devices for ARCore. You can now use ARCore on all Google Pixel phones, all recent Samsung flagship phones, the Android O version of LG's V30 and V30 Plus, the Asus ZenFone AR, and the OnePlus 5.
According to Google, more devices will be added to the list. The company says, "Samsung, Huawei, LGE, Motorola, ASUS, Xiaomi, HMD/Nokia, ZTE, Sony Mobile, and Vivo will bring ARCore to their upcoming smartphone releases."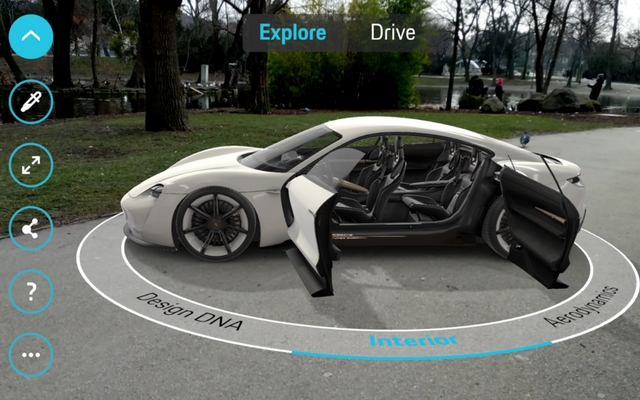 In case you're wondering, Google launched ARCore as a limited preview in August 2017. Since then, the company has been testing it in beta. Another tidbit of information is that Google is also launching ARCore in China. This comes as a surprise considering the fact that the search engine giant does almost no business in China. However, it will allow the company to partner with Chinese OEMs like Huawei, Xiaomi, etc.
We've already seen ARCore stickers from Google. However, with this launch, the developers can now upload their own ARCore-based apps to the Play Store. Snapchat is one of the early boosters for ARCore, and the company has already built an experience that transports people to Camp Nou, home stadium of FC Barcelona. Further, it added:
Visualize different room interiors inside your home with Sotheby's International Realty. See Porsche's Mission E Concept vehicle right in your driveway, and explore how it works. With OTTO AR, choose pieces from an exclusive set of furniture and place them, true to scale, in a room. Ghostbusters World, based on the film franchise, is coming soon. In China, place furniture and over 100,000 other pieces with Easyhome Homestyler, see items and place them in your home when you shop on JD.com, or play games from NetEase, Wargaming and Game Insight.
Although Snapchat doesn't go out and calibrate millions of cameras, it does say that every Snapchat experience will perform optimally on every compatible device. And in addition to Snapchat, Google is partnering with a few other developers to bring more AR experiences built around the ARCore framework.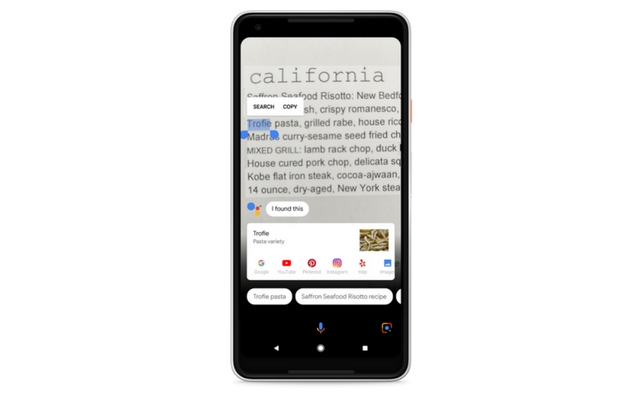 Coming to Google Lens, it's available through Google Photos on Android and iOS 9 or later.  It is also available through Google Assistant on a few other Android flagships. According to Google, Lens now has improved support for recognizing common animal breeds and plant types. Google said that it would push the Google Photos update to all English-speaking users on Android and iOS "in the coming weeks."