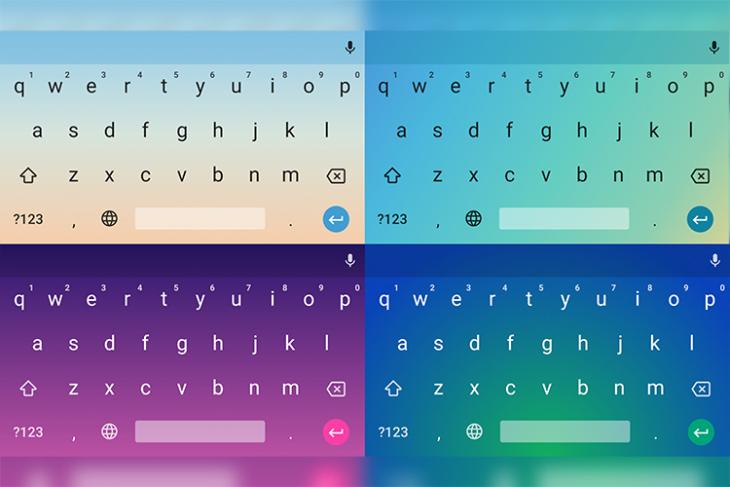 Google's keyboard app Gboard has always been among the minimal and simple keyboards available for Android and this is the reason it is loved by many users. Over time, Gboard has secured options for personalizing the appearance and layout of your keyboard and now Google is adding newer options.
With the recent beta update, Gboard is receiving several new themes. Instead of having a solid background, these themes have backgrounds with color gradients and are broadly segmented into two categories – "Light gradient" and "Dark gradient".
There is a large number of themes to choose from. Under light gradients, there are 25 options while within the Dark gradient theme, there are 28 options available currently, meaning there is a lot of variety to choose from.
To be able to use these themes, you must sign up as a beta user for Gboard. Alternatively, you can download the latest beta version from this link and sideload it to enjoy these themes. However, these themes are currently only visible on nearly all Pixel but select Android One devices. While we were able to test it on Nokia 8.1, the new themes were not available on Nokia 7 Plus.
Further, I also tried on other devices running on Android Pie, including Poco F1, which recently received the Android Pie update, and OnePlus 6T, and was unable to see these gradient themes on Gboard. Since the feature is in beta, it might take some time before being available for all users. Moreover, some of these themes might be dropped depending upon which ones are downloaded the most by users.
Lastly, Google was recently spotted testing a Sand-colored theme for Gboard to complement the "Not Pink" variant of the Google Pixel 3 and Pixel 3 XL but that hasn't arrived for users yet and you can try it out if you have a rooted Android smartphone.