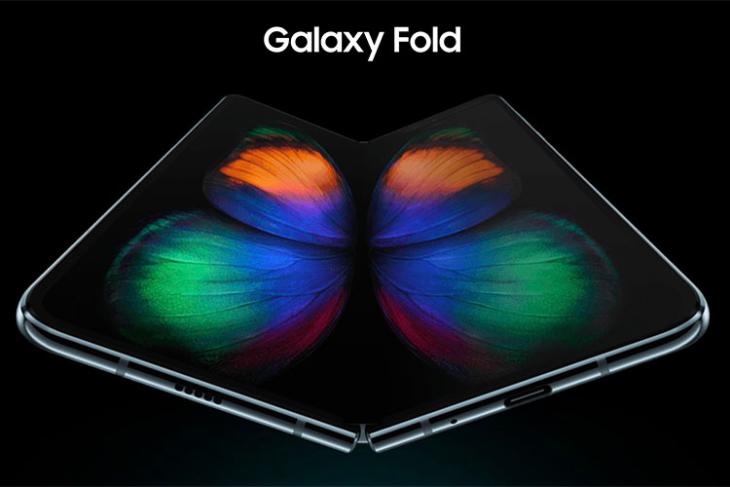 After launching the Galaxy Fold in South Korea earlier this month, Samsung is apparently all set to bring the device to India next week. That's according to IANS, which is quoting 'highly-placed sources' to report that the company will launch the much-awaited folding smartphone in the country on October 1. The company this week officially confirmed that the phone will be available for purchase in the US from September 27.
There's no word on how the phone will be priced in India, but if its price-tags in the US and South Korea are anything to go by, it will likely not be pretty. The phone is priced at 2.398 million won in South Korea and $1,980 in the US, both of which are almost exactly around Rs. 1.4 lakh in Indian currency, but given that it will likely be imported as CBU units, it might be priced even higher here.
In case you don't know it already, the Galaxy Fold was unveiled alongside the Galaxy S10 and S10 Plus last February, and was originally set to be launched globally by the end of April, before reports of serious malfunction started pouring in from journalists with access to official review units. Not wanting to repeat the infamous Galaxy Note 7 debacle by releasing yet another defective product, Samsung postponed the launch of the new phone, saying it will be launched only after all the issues are sorted out.
Now that the device is seemingly ready for prime time, it is being launched in a number of markets globally, including Britain, France, Germany and the United States. While the company is planning to offer 5G-enabled models as an option in most of these regions, India will likely have to be satisfied with the 4G variant, given that 5G networks are still a long way away from being a reality in the country.