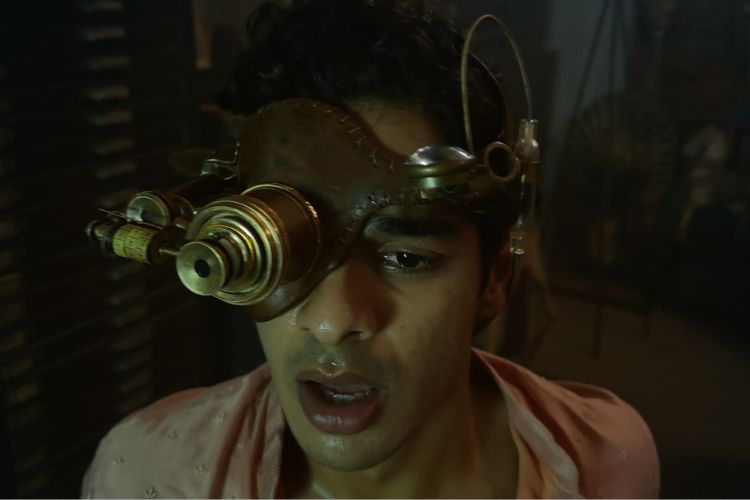 Making use of the iPhone's camera capabilities, renowned director Vishal Bharadwaj has released a short film, Fursat, which has been entirely shot on the latest iPhone 14 Pro. It is a musical love story and uses the latest iPhone's attractive features like the Action mode and Cinematic mode, among others.
Watch Fursat, a Film Shot on the iPhone 14 Pro!
Fursat is a 30-minute short film with a musical format and was released recently. It features actors like Ishaan (who made his debut with Dhadak) and Wamiqa Gabbi (who is seen in web series like Grahan, Mai, and more). Its Director of Photography (DOP) is Swapnil Sonawane.
The story follows an archaeologist, Nishant who finds Doordarshak, an ancient relic, and begins to see the future. With several projections like a burning train, a dangerous gangster, and a threat to Diya's (his childhood sweetheart) life, the story captures how Nishant tackles the newly acquired capability at hand in his 'quest that pits him against time.'
iPhone 14 Pro's Action mode has been brought into action to capture smooth and stable videos despite a lot of motion and shakes. This is especially useful in outdoor scenes. The Cinematic mode records videos in 4K and create a depth-of-field effect and smartly changes focus for a cinematic feel. Its enhanced semantic rendering also enhances details like hair, glasses, and more. The Cinematic mode can record in Dolby Vision HDR.
Other iPhone 14 Pro camera features like the enhanced macro mode, up to 3x, better details in low light, 48MP quad-pixel sensor, and more have also come into play. The iPhone 14 Pro also features the Dynamic Island, the A16 Bionic chipset, and more.
Vishal Bharadwaj, upon Fursat's release, said, "A traditional film camera comes with 10 people, 3 attendants, and 10 boxes of lenses… you can't move around. You can't be quick. iPhone liberated me in that sense. Action mode was the biggest surprise for me. In Fursat, we've covered a lot of things in Action mode. If you see the raw footage, the visual is so jarring and destabilized. On Action mode, it's so smooth. You have to see it to believe it."
Fursat is available on YouTube to watch. Do check out the film (video attached below) and let us know your thoughts on it in the comments below.
---