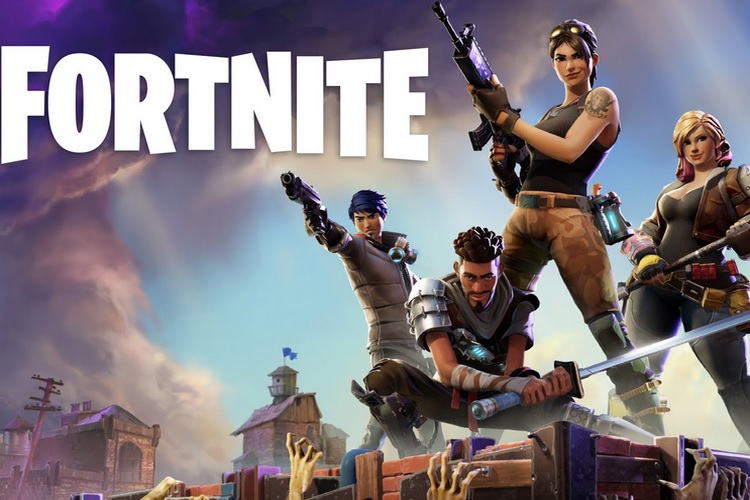 Fortnite's arrival on Android has been a bittersweet news for fans of the hit game, as the title will initially be available as an exclusive for the upcoming Galaxy Note 9 for 30 days, and will then make it to a handful of other devices from different smartphone makers, however, it won't be available on the Google Play Store.
According to a new report from XDA Developers, Fortnite will initially be available on the Samsung Galaxy Apps store for compatible Samsung smartphones. Moreover, strings spotted in the code of Fortnite Mobile on Android installer APK suggest that all in-app purchases will be handled by Samsung's In-App Purchase SDK, which is an integral part of the Galaxy Apps store.
Another report from XDA states that Fortnite will also be available on the recently launched Galaxy Tab S4 alongside the Galaxy Note 9 in the initial phase of the game's availability on Android devices.
Strings spotted in the game's APK file clearly state that 'to purchase items, you need to install Samsung In-App Purchase', which is only possible for apps listed on the Galaxy Apps store. So it is abundantly clear by now that the installation and in-app purchases will be handled by the Galaxy Apps Store, contrary to previous reports which claimed that users will have to download the game's APK from Fortnite's official website. However, it is not known how the in-app payments will be handled for compatible non-Samsung devices.
Moreover, AndroidHeadlines has received more disappointing information from insider sources who have revealed that Fortnite will remain exclusive to supported Galaxy devices for a span of up to 4 months. The game's exclusivity on the Galaxy Apps store has a lot to do with the revenues, as Google charges a 30% cut of in-app purchases for apps listed on the Play Store, while Samsung only takes a 20% share for third-party apps listed on the Galaxy Apps Store whose developers are part of the Galaxy Apps Partner program.
---