Fortnite has been leading the battle royale parade, on both PC and consoles. The game made its way to the iOS App Store as well and has been ruling the revenue charts there as well. While the game is present everywhere, the only place left is now the Android world.
We've previously talked about how the game would be a 30-day exclusive for the Samsung Galaxy Note 9. Post the 30-day mark, the game would be made available for other devices. That being said, everything is not going to be as merry as one would have expected. New leaks suggest that while Fornite will be available to download on other devices after the 30-day mark, it will only come to a total of 40 devices only.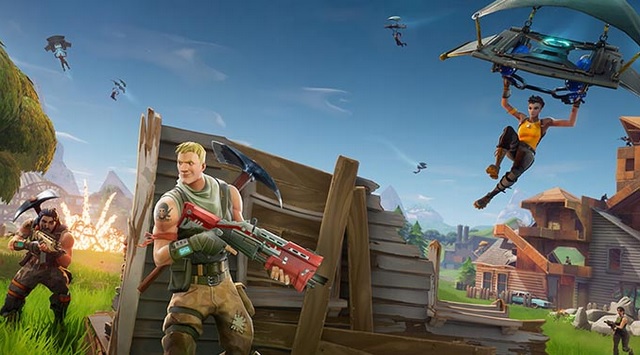 Yes, you read that right. Fortnite Mobile on Android will support about 40 devices at launch, including smartphones from Google, Huawei, Samsung, Motorola, and Sony. Here's the full list of devices that will support Fortnite Mobile once it launches for Android:
Google Pixel 2
Google Pixel 2 XL
Huawei Mate 10
Huawei Mate 10 Lite
Huawei Mate 10 Pro
Huawei P10
Huawei P10 Plus
Huawei P10 Lite
Huawei P9
Huawei P9 Lite
Huawei P8 Lite (2017)
LG G6
LG V30
LG V30+
Motorola Moto E4 Plus
Motorola Moto G5
Motorola Moto G5 Plus
Motorola Moto G5s
Motorola Moto Z2 Play
Nokia 6
Razer Phone
Samsung Galaxy A5 (2017)
Samsung Galaxy A7 (2017)
Samsung Galaxy J7 Prime (2017)
Samsung Galaxy J7 Pro (2017)
Samsung Galaxy Note 8
Samsung Galaxy On7 (2016)
Samsung Galaxy S9
Samsung Galaxy S9+
Samsung Galaxy S7
Samsung Galaxy S7 edge
Samsung Galaxy S8
Samsung Galaxy S8+
Sony Xperia XA1
Sony Xperia XA1 Ultra
Sony Xperia XA1 Plus
Sony Xperia XZ
Sony Xperia XZs
Sony Xperia XZ1
The reason the list is so short is probably because Epic Games is continuously testing and optimizing the game for each Android device before allowing the device to run the game. However, this means that even powerful offerings from OnePlus, Google, LG, Nokia, and many more won't be able to play the game at the launch, despite featuring hardware that could practically tame any Android game out there.
Beebom's Take
The case with Fortnite for Android is quite peculiar. For starters, the game won't be available for any other device than the Galaxy Note 9 for the first 30 days. And even after that, it will be available only on a few more devices. What's more is that the game won't make its way to the Google Play Store, but will instead have to be downloaded via the web browser.
Yes, the game may be good, but the hassles that a user has to undergo to actually play the game are, quite frankly, too many, and could really hamper Fortnite's reputation on Android, well before the actual launch on all devices. With a 86% market share, there is a huge number of Android users in the world, Epic Games definitely needs to consider all these users and not just a few with the game launch.