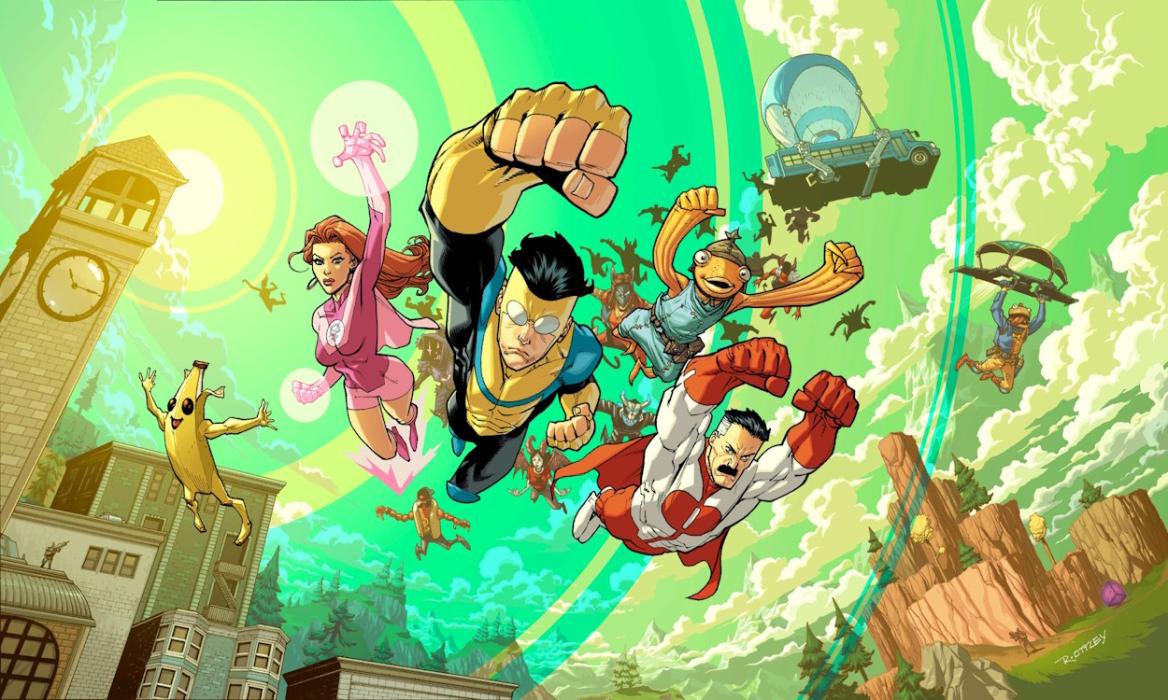 Fortnite and its list of collaborations continues to expand with each new season. Earlier this year, Fortnite added Gojo, Megumi, and other Jujutsu Kaisen characters to the game. Now, as per leaks, Fortnite is collaborating with Invincibles, and the superhero crew is joining the battle royale game.
According to leaks on X (formerly Twitter), Fortnite is bringing Omni-man, Invincible, and Atom Eve into the OG universe. There will be sprays, wraps, and other utility rewards along with the character skins.
Omni-Man Is Coming to Fortnite
The leaks shared by X user Shiina, as linked below, revealed the first look at "Omni-man" in the Fortnite OG map season. This partnership comes on the heels of the Invincible season 2 announcement and Omni-man's appearance on Mortal Kombat 1. This Fortnite skin looks a lot more familiar to the original art style, and fans are super hyped for this collab.
While we await the official announcement of this collaboration, the Invincible x Fortnite event will likely go live with the next Episode 7 update. Along with the Omni-Man skin, we also get a glimpse of the simple yet attractive looks of the Invincible himself in-game.
Both Omni-man and Invincible are fan favorites and will garner a lot of attention. However, the most fascinating and Fortnite-worthy looks are of the Atom Eve character in-game. Her pink color outfit and dazzling looks suit the Fortnite universe pretty well. Overall, the character skins are accurate as of the animated show that is streaming on Amazon Prime Video.
With this new collab, the Fortnite community is more hyped than ever before for the ongoing Invincible season. Do tell us in the comments which collaboration you want to see from Fortnite next. While you wait for these characters to join the battle, find all the hidden gnomes in Fortnite to earn a lot of XP.
---
Load More