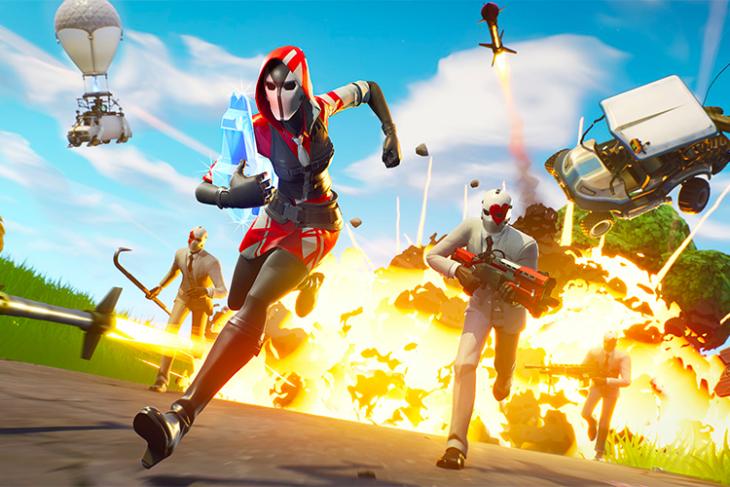 Fortnite's delayed patch v5.40 is about to go live, with the game entering downtime at 1:30PM IST today. The patch brings along a bunch of changes, but mentioned deep inside the patch notes for v5.40 is a pretty huge change for people who play Fortnite on Android.
Downtime has started for patch v5.40. Jump into the patch notes for more info on our High Stakes event and more! https://t.co/zDS7dOMpPv

— Fortnite (@FortniteGame) September 6, 2018
The Fortnite Android port is finally getting voice chat in the game, so you can talk to your squadmates in-game, strategize your moves and more. It's a pretty huge feature that is simply mentioned as 'Added VOIP to Android' in the 'Mobile' section of the patch notes for this week's update.
Other than that, the v5.40 patch will be bringing along a bunch of new things to the game, most importantly a new 'Grappler' weapon that attaches to anything hit by the player for a quick way of moving around the map. The patch notes also mention that the Grappler will be good for 15 uses after which it will be discarded.
The High Stakes event is also going live, and along with it comes the brand new Getaway Mode LTM which definitely sounds interesting and challenging enough to be a lot of fun.
If you're waiting for Week 9's challenges, you'll have to wait another day as they'll be made live tomorrow. Also, if you're stuck with Week 8's search between three oversized seats challenge, we have a handy guide that's just waiting to be read. So go ahead and get those Battle Stars.