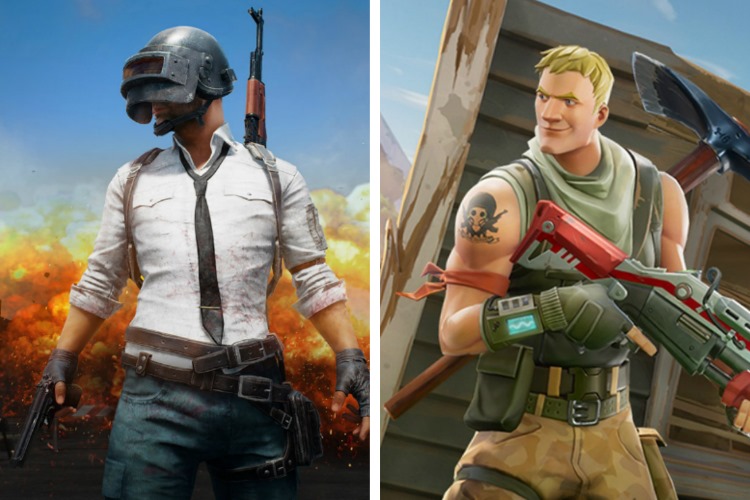 PUBG and Fortnite are both insanely popular at the moment and even though the former has been around for a year, Epic Games' Fortnite has managed to charm gamers a lot more in the past few months. Gaming intelligence company SuperData Research says Fortnite ruled the market last month in terms of revenue and interest.
According to the report, Fortnite earned $126 million in revenues last month, while PUBG could manage only $103 million. While the former's revenues are seeing an upsurge with every passing month, the report states that PUBG revenues hit a peak in December, the month it launched on Xbox One. Fortnite already surpassed PUBG to become the most streamed game on Twitch last month.
The report also notes that there are enough signs to indicate Fortnite has overtaken PUBG in other parameters. While PUBG viewership on Twitch seems stagnant around 8.5 million mark over the past few months, Fortnite is gaining in momentum, registering 14 million unique viewers in February, more than doubling the 6 million unique viewers in January.
One of the factors that seems to be aiding the phenomenal growth of Fortnite is the fact that it is free-to-play, while PUBG comes with a $30 price-tag. The report also says that the "easier learning curve" and kid friendly cartoonish looks of Fortnite have helped it amass a wider audience and big revenue, and not just on PC and consoles either.
While PUBG and Fortnite are, by far, the two most popular battle royale games in the market right now, it will be interesting to see what happens when major publishers like Activision Blizzard, EA and Ubisoft start releasing their own respective takes on the genre in the months to come. Of course, one of the first big-ticket games to introduce a battle royale mode this year will be Red Dead Redemption 2.
---