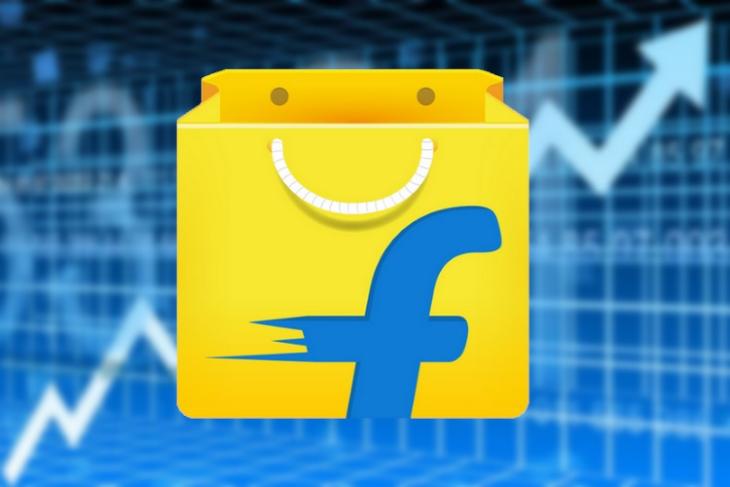 Flipkart is currently India's biggest online retail giant and is all set to be largely acquired by Walmart. However, all might not be well for the company, with recent reports accusing Flipkart of selling pirated products on their website.
Also… @flipkartsupport sucks! They shunned down my question on piracy of the product to them as "irrelevant"! Find the screenshot! Don't buy from Flipkart! They promote Piracy! #FlipkartPromotesPiracy @UbisoftSupport @Flipkart @amazonIN pic.twitter.com/7sEPMYgt5U

— Vidit Sahni (@SahniSpeaks) July 18, 2018
As reported in a tweet by Vidit Sahni, a resident of New Delhi, Flipkart is selling plenty of PC games being listed for "offline use only". Upon further checking out the items, the description clearly states that it is a cracked game, and you can install it by disabling your antivirus and proceeding with the installation.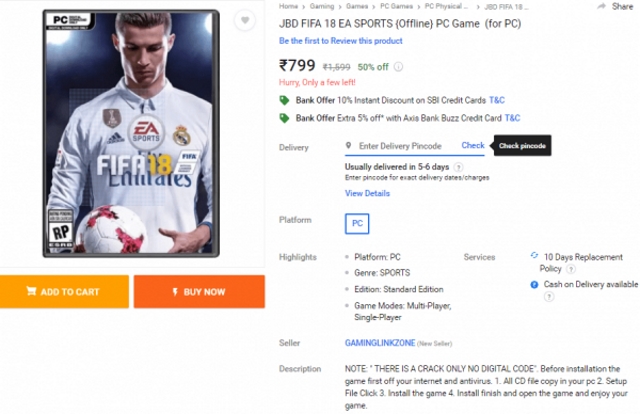 He further highlighted a game, FIFA 18, which was listed for just Rs. 799 on Flipkart, with the description being "NOTE: THERE IS A CRACK ONLY NO DIGITAL CODE".
"Before installation, the game first off your internet and antivirus. 1. All CD file copy in your pc 2. Setup File Click 3. Install the game 4. Install finish and open the game and enjoy your game," the description reads out in broken English.
It is quite astonishing that Flipkart is openly selling pirated cracked games for purchase on their portal. What's worse is the fact how Flipkart initially dealt with the situation. Following his findings, Vidit went on to raise a complaint, posing the following question:
"Why is Flipkart selling pirated products? The product description itself shows that the game is installed using a crack. Isn't it a serious oversight? And this is not the only game."
However, Flipkart responded to the query by disapproving the question itself. "Reason for not-approving the question: Irrelevant question," stated Flipkart.
Despite giving the above response, Flipkart has since then removed these listings from its website. Nonetheless, the actual behavior from Flipkart hasn't been good, and it is quite astounding that such an act was allowed in the first place.
Update: Official Statement from Flipkart
We reached out to Flipkart yesterday, and they responded with the following statement:
"Flipkart is a marketplace which helps sellers connect with customers across the country. We observe a zero tolerance policy on incidents where sellers are found violating rules pertaining to copyright, quality or genuineness of a product, or any other applicable laws of the land. As a responsible marketplace, we have immediately removed the concerned products and blacklisted the seller on our platform."