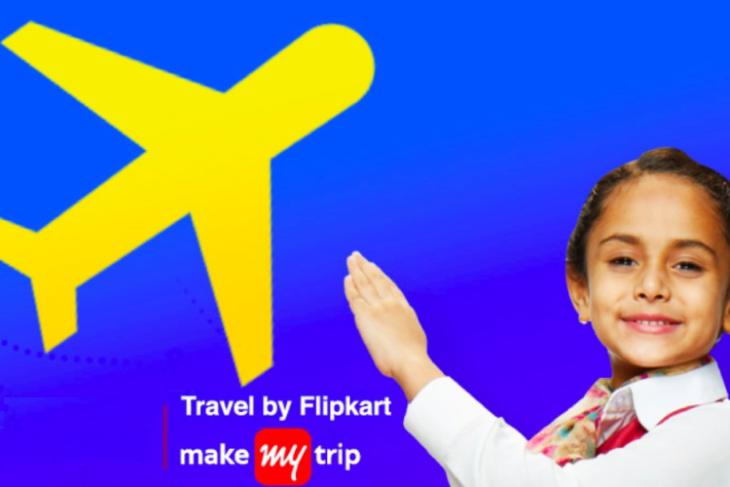 To step foot into the travel booking space, Flipkart partnered with MakeMyTrip earlier last month. But, it had then said that the integration will go live over the next few weeks. Flipkart is delivering on its promise and has today launched the much-awaited 'Travel by Flipkart' feature.
This travel bookings feature has been added to the Flipkart mobile app and resides within the hamburger menu on the right. You can either tap the three horizontal lines to open the navigation menu or search for "Travel", "Flight", "Flights", "MakeMyTrip" or "MMT" to get to the 'Travel' option.
Once you tap the 'Travel' option, you will be redirected to a familiar experience that you might have seen if you've ever booked tickets on MakeMyTrip. You can then search for flights and complete your booking without ever leaving the Flipkart app.
The MakeMyTrip mini app doesn't require any additional permissions and Flipkart has made a point to emphasize that t.focus on user privacy.
The benefit of booking flight tickets this way is that you will be able to manage them pretty easily. The tickets will show up in your 'Orders' section, thus, allowing you to take action i.e cancel, reschedule or claim refunds, just like you would for a Flipkart order.
This feature is currently live only for Android users and is expected to reach iOS devices over the next few weeks. However, you can currently avail 10% instant discount if you're an HDFC debit or credit card holder and 5% discount on select other cards during the Big Shopping Days sale, i.e from May 13 to May 16.
Further, the Flipkart-MakeMyTrip partnership will also result in the availability of hotel, bus, and cabs on the e-commerce platform over the next few weeks. This will be made possible with MakeMyTrip's popular brands – Goibibo and redBus. Flipkart seems to have decided to step out of its comfort zone and not be restricted simply to completing its deliveries.