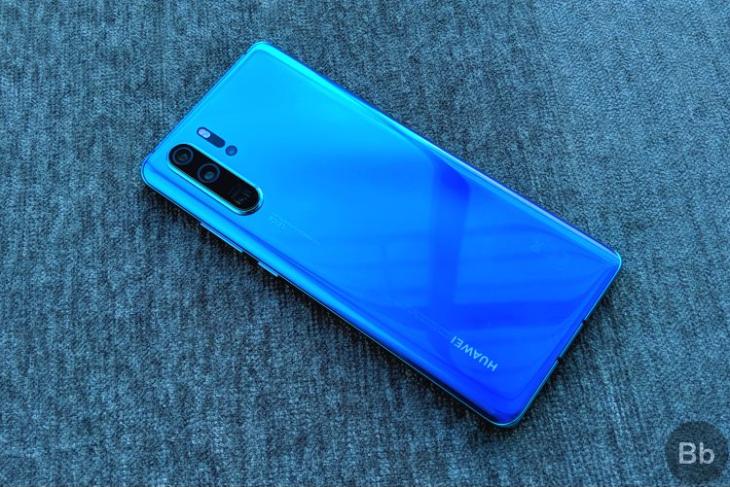 If you haven't been living under a rock, you would've heard that Huawei is facing a really tough time right now because of the US trade ban. A number of tech giants including the likes of Google, ARM, and others have halted their partnership with Huawei. However, the weirdest response towards the US-China trade ban comes from courier giant FedEx, who denied the delivery of a Huawei P30 Pro to the United States.
Yeah, this is not a joke and you can see the tweet below for proof. PCMag's Editor Adam Smith tried shipping a Huawei P30 Pro from the UK to his colleagues in the United States who wanted to re-review the device. However, the package, which was originally shipped via Parcelforce, never reached the destination.  Why?
This is because ParcelForce handed the device over to FedEx in the US, who when found the device was a Huawei P30 Pro, returned the shipment from Indianapolis (US) within a few hours – attaching a reason for the refusal of delivery. FedEx said that it was refusing delivery 'due to U.S government issue with Huawei and China government.' You can read the original text right here:
This is totally ridiculous. Our UK writer tried to send us his @HuaweiMobile P30 unit so I could check something – not a new phone, our existing phone, already held by our company, just being sent between offices – and THIS happened @FedEx pic.twitter.com/sOaebiqfN6

— Sascha Segan (@saschasegan) June 21, 2019
Well, as you can read in the tweet above, this wasn't a new smartphone that was being imported from China or otherwise. Instead, it was the publication's unit which an editor was trying to send from the UK to the US. I know you must be wondering about how a courier company, FedEx, knew there was a Huawei phone inside.
The shipping form asks for the phone model, apparently.

— Sascha Segan (@saschasegan) June 21, 2019
And here's your answer. FedEx asked Adam to fill out a form asking for the brand name, model, and IMEI number to ship the device internationally, which he obviously doled out honestly. It's because of that we now know that FedEx is taking a rather strange stance against Huawei and the Chinese government in light of the trade ban.