Facebook has officially launched its new 'Data Abuse Bounty' program that was originally announced last month. As part of the program, the company will reward its users who discover instances of unauthorized data access by third-party apps and services on the platform. The company believes such a policy will help it prevent a repeat of the Cambridge Analytica scandal that has rocked the social media giant, and forced its co-founder and CEO, Mark Zuckerberg, to testify at the US Congress.
The reward, according to Facebook, will be "based on the impact of each report", and while payouts will start at a modest $500, it can go up to $40,000 for major breaches affecting at least 10,000. The company, however, noted that there's no maximum amount for the payouts, which means massive breaches like the one by Cambridge Analalytica, can well fetch higher rewards, seeing as it potentially affected up to 87 million Facebook users from around the world, including over half a million in India.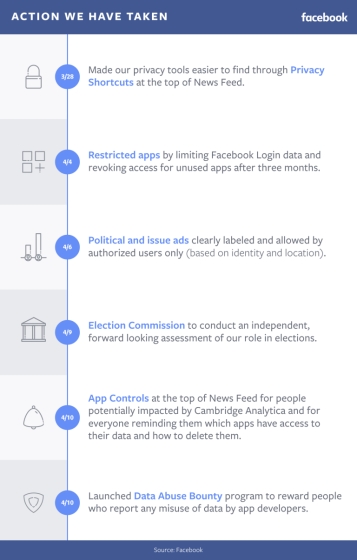 Facebook says it won't entertain what it calls 'reports submitted based on speculation', and will only investigate reports from users who have "direct first-hand knowledge of facts showing that data collected by a Facebook platform app is or has been passed to another party".
Facebook also says that it will review and respond to all 'legitimate reports' as quickly as possible, and upon investigations, if the tip turns out to be valid, the person who made the report will receive their reward, the affected users will be immediately notified, and the offending app will be shut down. According to the company, "If we confirm data abuse, we will shut down the offending app and take legal action against the company selling or buying the data, if necessary. We'll pay the person who reported the issue, and we'll also alert those we believe to be affected".