If you think about the kind of protection the display on your phone uses, the answer will most likely be some variation of Gorilla Glass. However, while most of us are aware of Gorilla Glass, the company makes quite a lot of different types of protective glass, and it's always improving on them.
Recently, we had the pleasure of visiting Corning's Technology Center in Sunnyvale, California, where the company showed us some of the products it's working on, and their testing methodology, along with some hands-on tests on different types of glass.
Gorilla Glass 6
This is probably the one glass you're aware of from Corning, since it's basically being used on almost every premium smartphone out there, and some budget ones as well. Corning showed off the damage resistance of Gorilla Glass with a bunch of tests, like the 45-degree drop from a 1.5m height, a simple press and break test, and a slapper test where the glass' impact resistance was tested. Each of these tests reaffirmed that Gorilla Glass is a lot more resistant to breaking and scratching than any of the competing glasses that exist in the market.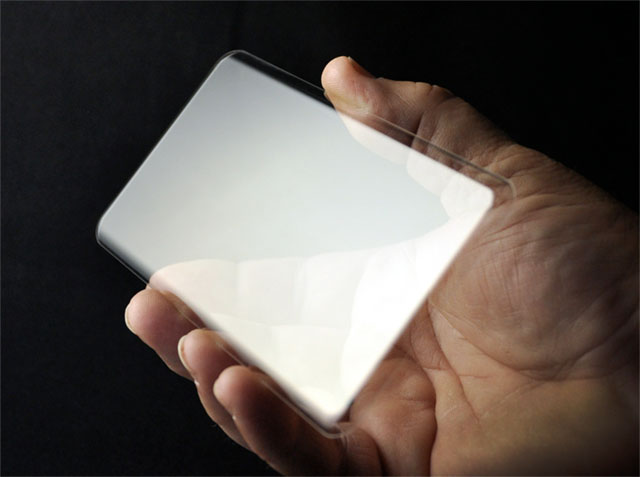 Printed Glasses
Corning has also been working on making protective glasses look more attractive than just a regular slab of transparent material. In fact, the company showed off its new products that were made by possible by an Inkjet printing technology which can achieve impressive results including colored back panels, reflective mirror-finish glass, and even custom printing with images and patterns.
Glasses with Backlighting
Now this one was incredibly cool. Corning has also created back-glasses for smartphones that can be backlit to reveal hidden controls. In the demo, Corning showed us back-glasses for smartphones with media controls, and some with just the word 'Corning' written on them, which could be used for companies looking to embed light-up logos on their products. I'm not entirely sure if having an 'always lit up' logo on a phone would be a judicious use of battery, but
Textured Glass
The company also showed off textured glass that looks completely like a slab of plain old glass, but run your hand over it, and you can feel the texture. The company showed off stone textured, wood textured, and snakeskin textured glass.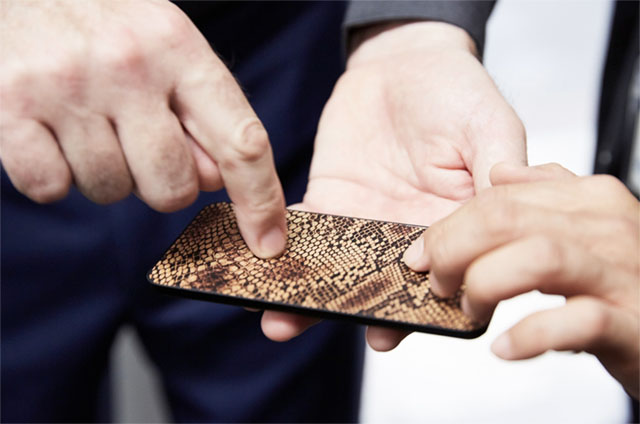 Gorilla Glass DX+
While you probably knew about Gorilla Glass 6, and you might even be reading this on a phone that uses some version of Gorilla Glass, Corning also makes Gorilla Glass DX and Gorilla Glass DX+ which offer some incredible features. For starters, Gorilla Glass DX+ is more scratch resistant, but it also offers 50% higher contrast ratio which means visibility (especially outdoors) is even better with Gorilla Glass DX+. The company also showed off a demo with Gorilla Glass DX+ and it was pretty evident that the contrast ratios were better on the part of the display using Gorilla Glass DX+.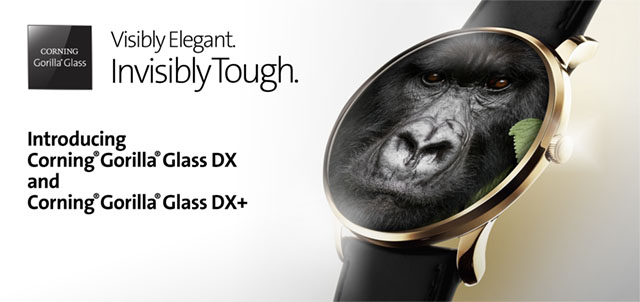 According to Corning, OEMs might integrate Gorilla Glass DX+ in their products based on customer research, and product development life cycles.
Corning has been doing quite a lot of impressive stuff when it comes to glasses, be it on your phone's display, your phone's back, even on your laptop. While we're not certain when we might see these new and interesting in commercially available devices, we're definitely looking forward to seeing smartphone and electronics manufacturers make use of these Corning-made glasses in their devices.