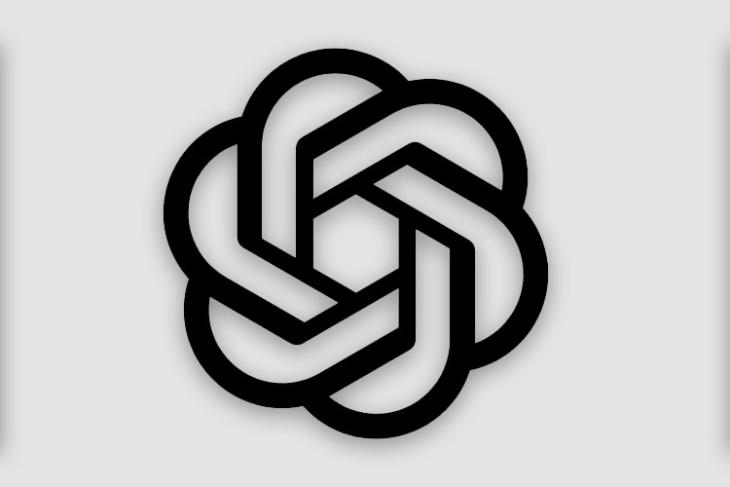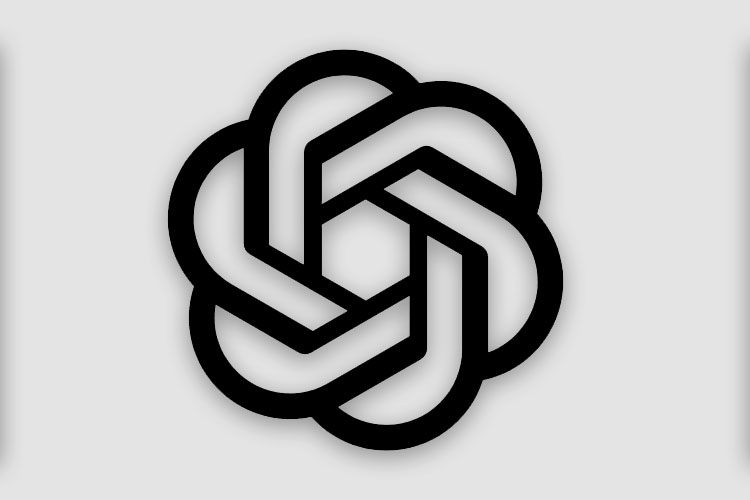 OpenAI's ChatGPT is all the rage these days. The ability to get real, human-like answers to questions from an AI-based chatbot appears pretty amusing and interesting and the cherry on the cake is that it's free. But, that might not remain for too long. OpenAI is exploring the idea of a paid tier and here's a look at its possible pricing.
ChatGPT's Paid Tier Could be Expensive!
A recent post by LinkedIn user Linas Beliūnas suggests that OpenAI might have started rolling out its paid plan to some users and a screenshot shared by Beliūnas shows its price. It is revealed that the paid plan will be called the Professional Plan and could cost $42 a month (~ Rs 3,400).
Now, this is a little pricey for a subscription plan but it does bring along a few benefits. It is revealed that the paid version of ChatGPT will have a faster response speed and will work smoothly even when the demand is high. For those who don't know, ChatGPT's servers have recently suffered due to heavy usage and its paid version could come to the rescue.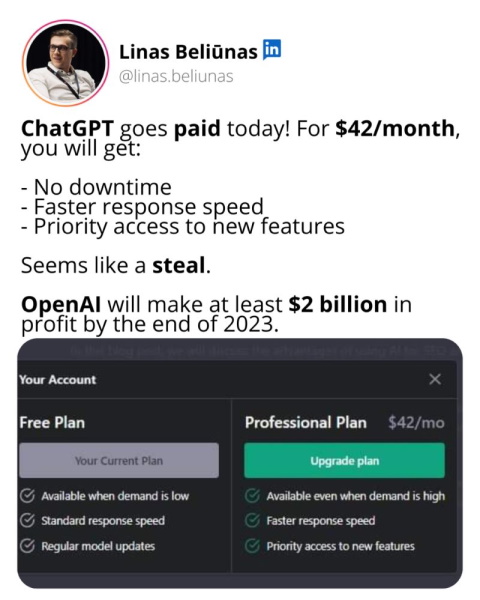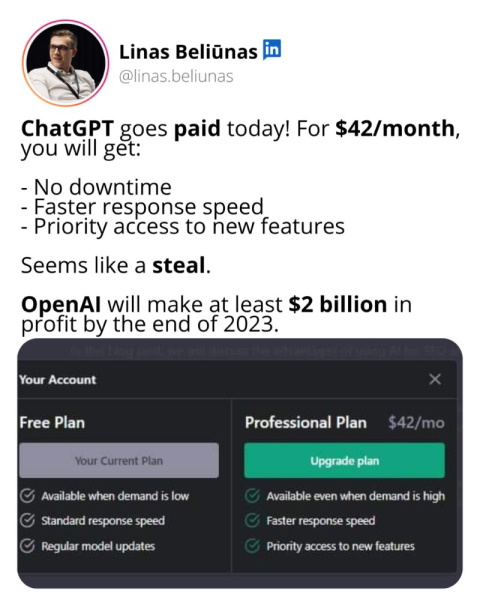 Plus, the plan will provide early access to the new features. Another user Zahid Khawaja took to Twitter to give proof of ChatGPT's paid plan, which he claims to be faster than the free version.
To recall, OpenAI recently shared a waitlist for ChatGPT's paid version and is inviting people to take a survey to get a better idea of how it wants to move in the direction of monetizing from the popular chatbot. A final word on this is still behind the curtains, though.
While making ChatGPT paid will help OpenAI big time (it is claimed to be spending more than $3 million every month to keep the show running), it might not prove too good for the users, given its high price. But those looking to seriously use the chatbot might not mind!
It remains to be seen if the free version will remain. We shall let you know whenever we get official details on this, so, stay tuned. In related news, Google is planning to introduce a ChatGPT rival and Microsoft is also taking a share of the ChatGPT cake for its Bing search engine and office suite.
In case you want to explore the things you can do with ChatGPT, here's our article reference for you. And if you are looking for ChatGPT alternatives, we have those too! Do let us know how you feel about the ChatGPT pricing in the comments below.