Almost everyone knows that we can change the Display name in our Twitter account. But most of us are not aware that we can also change our Twitter username / Twitter handle. There are several reasons why one would want to change their Twitter handle. Maybe you are stuck with a bad username that you created in your youth, or maybe you want to change it as you want a fresh start. Whatever your reason be, if you want to change your Twitter username, here is how you can do it.
Change Your Twitter Username in 2020
Our Twitter handles are like our digital address. If you are fed up with people messaging you on Twitter and want a fresh start, nuking your followers and starting with a new username is a great option. This way, you don't have to delete your Twitter account and create a new one.
In this article, I am going to show you how you can change your Twitter handle using both web and mobile apps. For the mobile app, I am using Twitter for iPhone, but the process is the same on Android, so it shouldn't matter much. The web app is the same across all the browsers and platforms so we don't have any problem there.
Change Twitter Username Using a Web Browser
Before you proceed with the steps, make sure to open Twitter and log in with your credentials.
1. First, click on the "More" menu.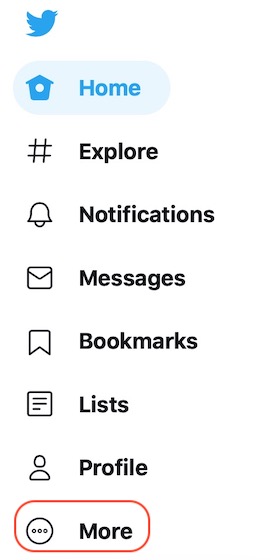 2. Here click to open the "Settings and privacy" section.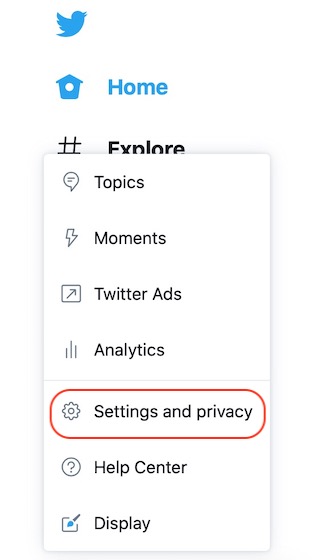 3. Now go to Account -> Account information. You might have to re-enter your password to enter this.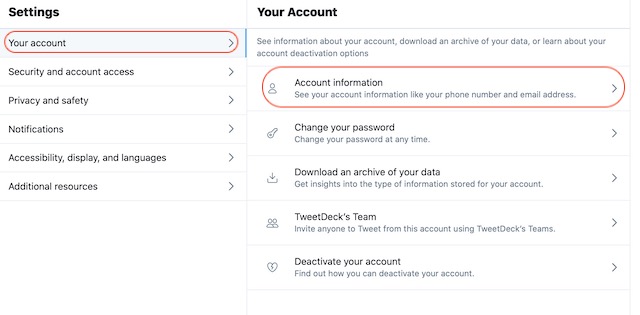 4. Here, click on Username.

5. Finally, edit the username and click on the "Save" button.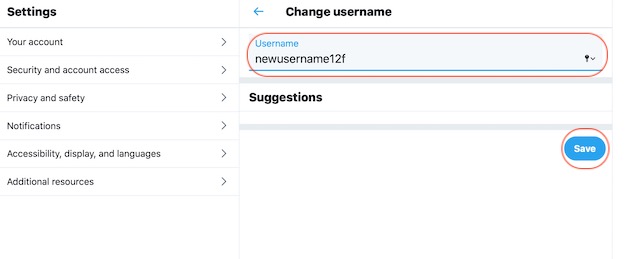 Change Twitter Handle Using the Mobile App
Charing your username / Twitter handle using Twitter's mobile app is also quite easy. Just follow the steps, and you will be done in no time.
1. First, tap on the profile icon at the top, and then open "Settings and privacy.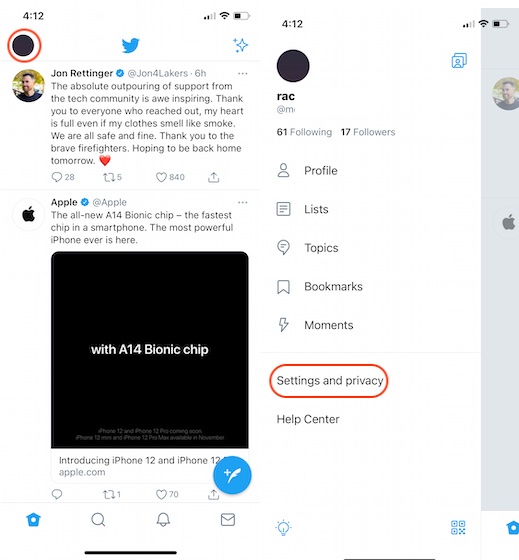 2. Here, go to Account -> Username.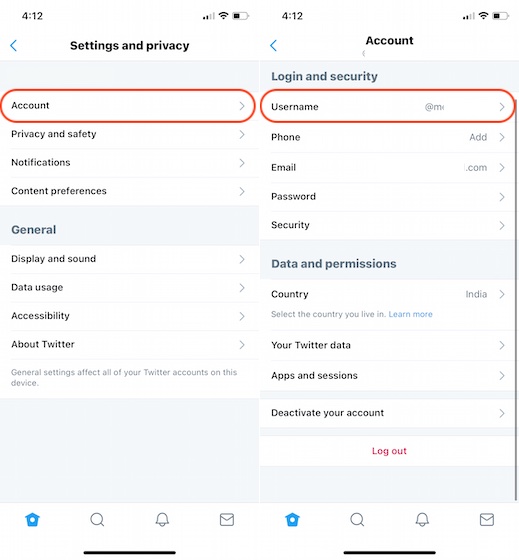 3. Now, tap on the empty area below New and tap on "Continue".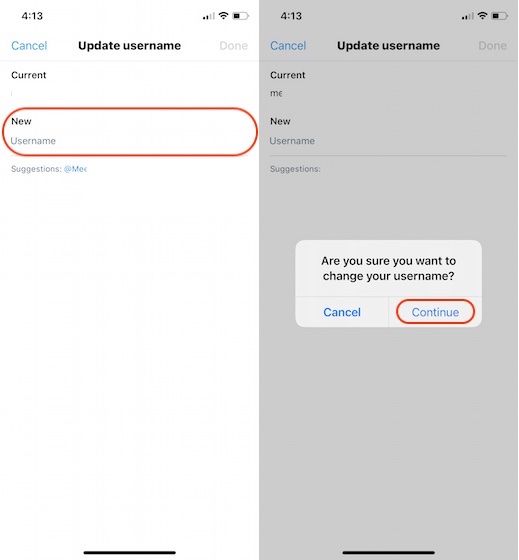 4. Finally, type your new username and tap on "Done" to save the changes.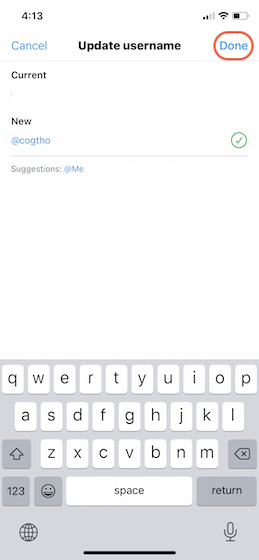 Change Your Twitter Handle to Get a New Start
So, that's how you can change your handle without deleting your Twitter account. The only thing to keep in mind is that your Twitter username can't be longer than 15 letters and can only consist of numbers and letters.
I think the steps are easy to follow. But if you still have any problems, let me know in the comments below, and I will help you out. By the way, don't forget to check out our article on best Twitter tips and tricks to learn more neat tips like this.