Tinder is probably the most popular dating service that is available today. Its easy to use interface combined with a beautiful UI elements has made it very popular around the world. The service has become ubiquitous around the world with its presence spanning more than 190 countries. Tinder also boasts of more than 57 million worldwide users with 4.1 million premium subscribers. Truthfully, if you like dating a lot, the premium subscription which is called Tinder Gold is totally worth the price. However, it's not that cheap and if for some reason or the other, you want to cancel your Tinder Gold subscription, here is how you do it:
How to Cancel Tinder Gold
Depending on whether you are using an Android or an iOS device, the steps to cancel the Tinder Gold subscription will be different. In this section, we are going to take a look at the methods for both kind of devices, so that no matter which operating system you are using, you will be able to cancel your Tinder Gold subscription.
Note: You can use these same steps to cancel Tinder Plus subscription as well on both Android, and iOS. So if you're using Tinder Plus, and want to unsubscribe from it, you can still follow this guide.
How to Cancel Tinder Gold on Android
Canceling Tinder Gold subscription is pretty simple and you can get it done in just two steps. So, take out our Android device and follow the steps to cancel the subscription:
First, launch the Play Store app and then search for Tinder. Tap on the right result to open the app's page and then tap on "Manage Subscriptions".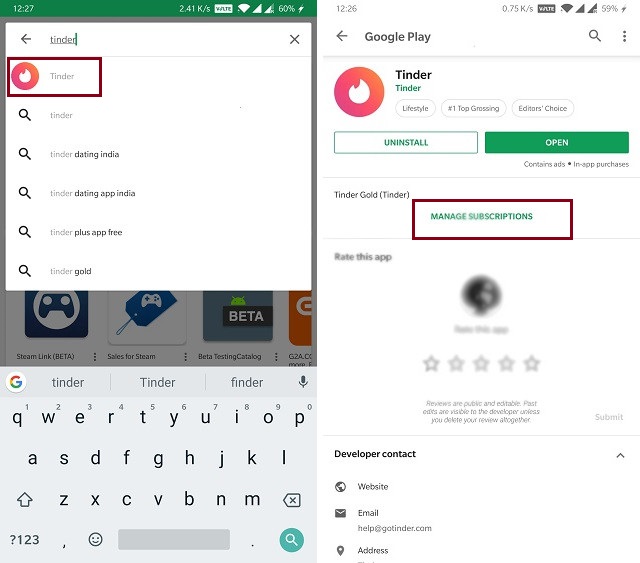 2. Now, just tap to open the field marked in the picture below and then tap on the "Cancel Subscription" to cancel your subscription.
How to Cancel Tinder Gold on iPhone
Apple doesn't make it as easy to cancel an in-app subscriptions as Android. That being said, you won't have any problem once you know the steps. Here is how you can cancel Tinder Gold subscription on iPhone:
First, launch the Settings app and tap on "iTunes & App Store". Now, tap on your Apple ID. You might be asked to authenticate it using Face ID or Touch ID.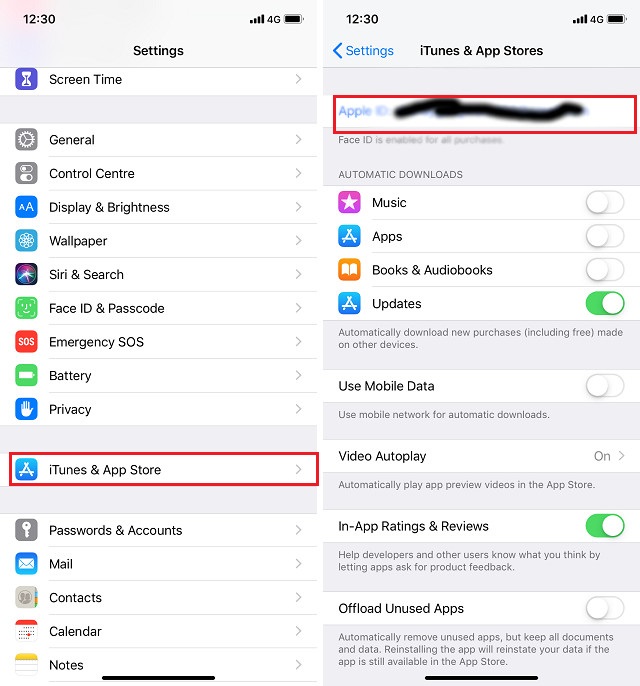 2. Once the authentication is done, tap on "Subscriptions" and then tap on "Tinder".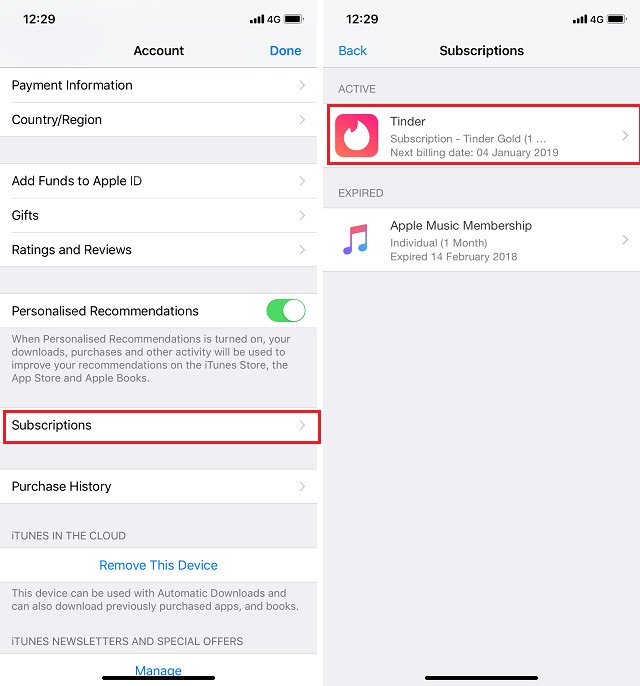 3. Finally, tap on the "Cancel Subscription" button to cancel the subscription.
SEE ALSO: How to Delete Friends on Snapchat
Cancel Your Tinder Gold Subscription
That ends our tutorial on how to cancel Tinder Gold subscription. The steps are pretty easy to follow and I don't think you should face any problem while following them. Still, if you do happen to face a problem, ask your questions in the comments section below and we will be happy to help you out.