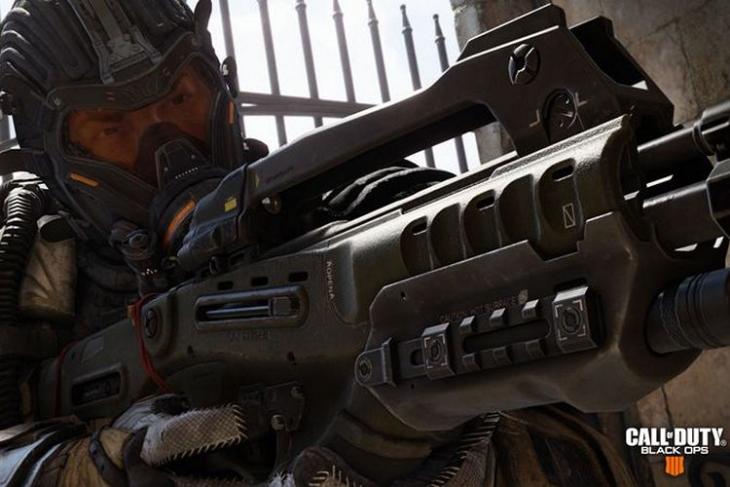 Activision and Treyarch have finally taken the wraps off of the next installment in the Call of Duty franchise. Rumored for months, the Call of Duty: Black Ops 4 is now official, making it the latest Black Ops title after the Black Ops III that was launched back in November 2015. As part of the reveal, Activision has released multiple trailers that give fans a first-hand idea about what to expect from the upcoming title.
As was revealed by multiple leaks over the past few weeks, the game comes with a 'Zombies' mode, which has become somewhat customary in many modern-day shooters. In addition to that, it will also feature a battle royale mode called 'Blackout' that will replace the single-player campaign as one of the 'three pillars' of the game alongside the Competitive Multiplayer mode and the Zombies mode. The game will feature land, sea and air vehicles along with multiple characters from earlier titles in the Black Ops franchise.
Treyarch is especially enthusiastic about the battle royale mode, with the company's Game Director, Dan Bunting, telling Variety in an interview that 'Blackout' is expected to have survival gameplay, equipment looting and a shrinking map. He, however, refused to go into any further details about the new mode, and also declined to give any hints about the its player count.
"I'm not prepared to do a walkthrough of the features and how it works. It is the biggest multiplayer experience we've ever done. It's larger than any map. And we're bringing a lot of the fan favorite features to the game — characters, weapons, and vehicles"
One thing to note here is that Black Ops 4 will come to Blizzard's Battle.net instead of Steam, marking a huge departure from norm for the franchise. Reports also indicate that the game will have dedicated servers, which is a definite positive for PC gamers. It will be interesting to see if the move will help Activision carve out a larger share of the PC gaming market going forward. The game will launch October 12 on PC, PS4 and Xbox One.