Black Friday is almost upon us, and with that come some pretty heavy discounts on multiple products. If you're someone who's looking to buy a new pair of headsets or other audio peripheral, Bose is definitely the top-most brand to go with. While their products usually lie on the heavy side, thanks to the Black Friday 2017 sale, you can get these products at pretty cheap rates. So without any further ado, let us look at some of the best Black Friday 2017 deals on Bose's products:
Note: While there is no official date mentioned, we expect the deals to last until Cyber Monday, that is, 27th November.
1. Bose SoundSport in-ear headphones – Apple devices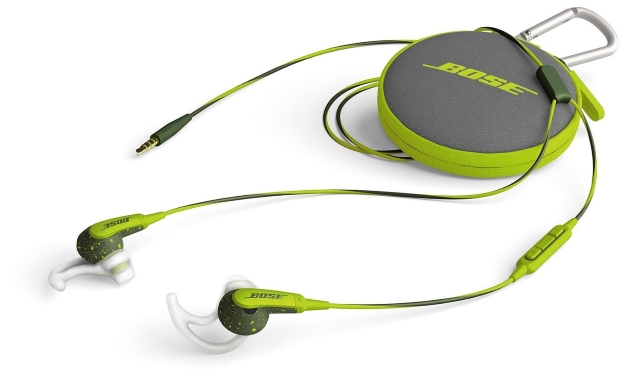 For all those Apple users out there, this one is an easy recommend. Bose is known for offering superb sound quality, and the SoundSport series promises just that with an enhanced grip. You can experience deep and clear sound enhanced by exclusive TriPort technology for crisp highs and natural-sounding lows. Also, the earphones are sweat and weather resistant, ensuring lasting quality and durability.
Buy from Amazon: ($49)
2. Bose SoundSport Wireless Headphones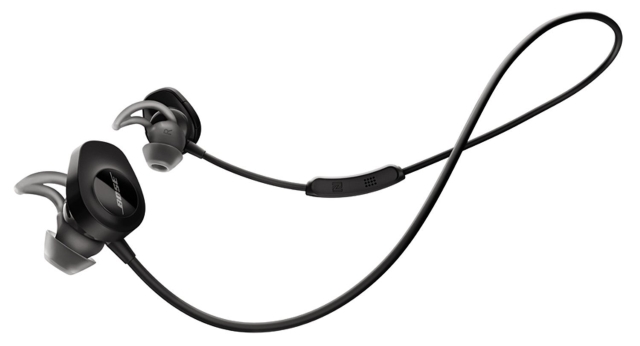 If you're a fan of the SoundSport series, but don't own an Apple product, there's still no reason to worry. Bose has a separate product for all those other users. You get the same balance of tones with the comfortable yet grippy design. Oh, and these ones are wireless, with easy Bluetooth and NFC pairing aided by voice prompts. With over 6 hours of battery life, this one is an easy pick during the Black Friday 2017 sale.
Buy from Amazon: ($129)
3. Bose SoundTrue Ultra in-ear headphones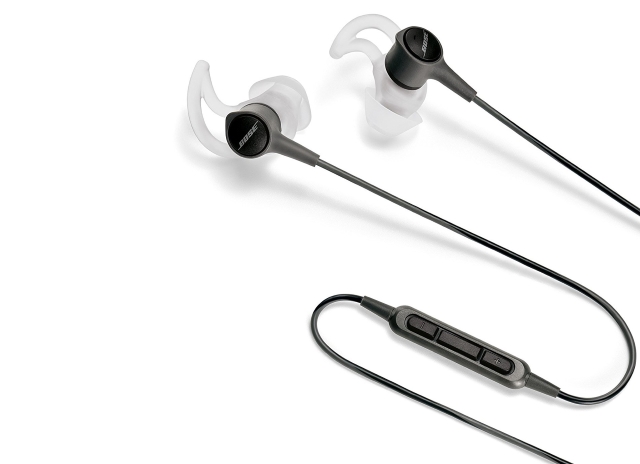 If you're not into sports, and just need a good pair of earphones to enjoy the best audio quality, the SoundTrue series should be right up your alley. The earphones offer a deep and rich sound across a wide frequency range, enhanced by a sealed acoustic design for better immersion in your music. It also comes with an inline microphone and remote for easy switching between calls and music. Additionally, it comes with separate products for iPhones and Android devices, so you know for sure that your earphones will be compatible with your device.

Buy from Amazon: ($79)
4. Bose SoundLink around-ear wireless headphones II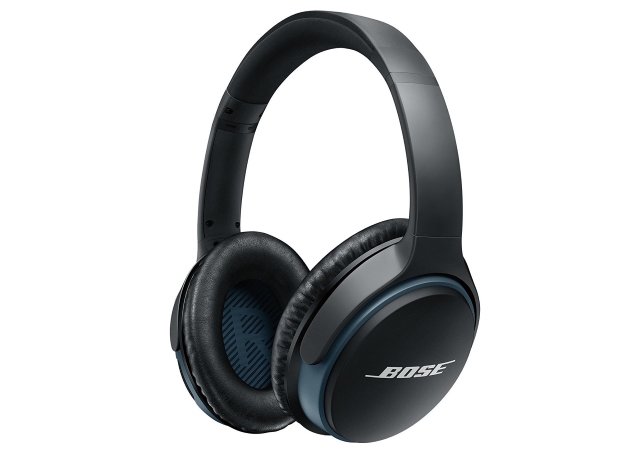 For all those users out there who prefer headphones over earphones, this one is one of the best headphones from Bose. Thanks to the Black Friday 2017 sale, these are available for a mere price of $199. The headphones offer deep, immersive sound, improved eq-best-in-class performance for wireless headphones. It also comes with the ability to switch between two Bluetooth devices so you can watch a video while staying connected to your smartphone.
Buy from Amazon: ($199)
5. Bose QuietComfort 25 Acoustic Noise Cancelling Headphones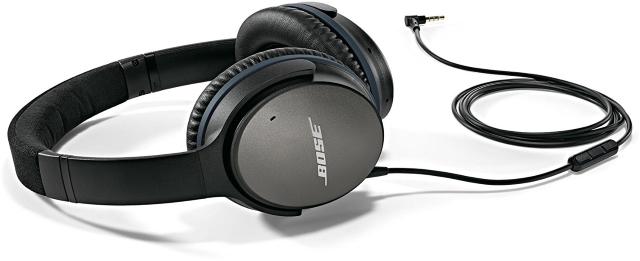 If noise cancellation is your priority, the QuietComfort series is what you're looking for. The QuietComfort 25 delivers authentic, deep and powerful sound. It comes with Bose's unique noise cancellation technology, that helps the headset perform better than most noise-canceling headphones out there. While it is no longer the flagship QuietComfort headset, it still offers a premium device for an exceptionally great price point.
Buy from Amazon: ($179.99)
6. Bose Acoustimass 6 Series V Home Theater Speaker System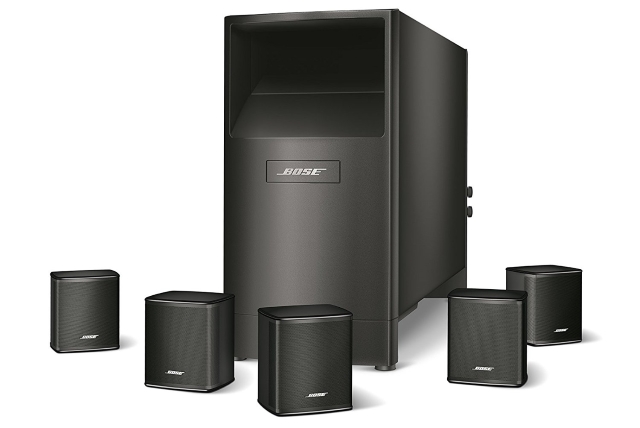 If you're looking to turn your home into a home theater, the Bose Acoustimass 6 Series is a compelling option. The most popular Acoustimass system from Bose delivers surround sound best suited for average-sized rooms. It has redesigned, virtually invisible Series-II speakers that are low profile and can mount flush to your wall. The speakers also deliver deep low notes thanks to the Acoustimass module. Plus, as part of the Black Friday 2017 deal, you get a whopping $200 off. Now that's a deal you can't refuse.
Buy from Amazon: ($499)
7. Bose SoundTouch 20 Series III Wireless Speaker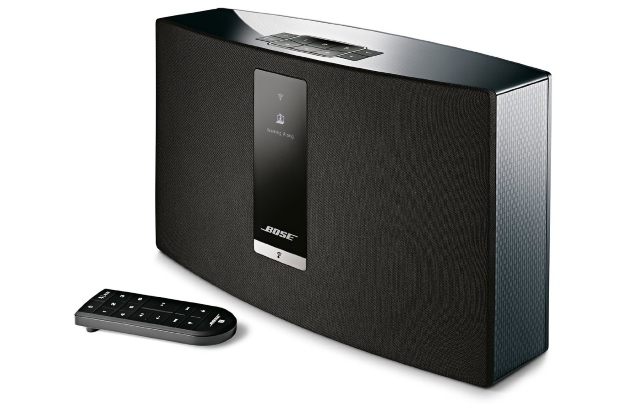 For a compact stationary speaker, the SoundTouch is definitely one of the best products that you can buy. While still inferior to its elder brother, SoundTouch 30, the SoundTouch 20 does offer a bang-on value for money. Its proprietary acoustic design delivers big performance from a compact speaker which is perfect for bedrooms and kitchens. It also features six presets for your favorite podcasts, stations and playlists, and an OLED display for time, song, station information and more.
Buy from Amazon: ($314)
8. Bose SoundTouch 30 Series III Wireless Speaker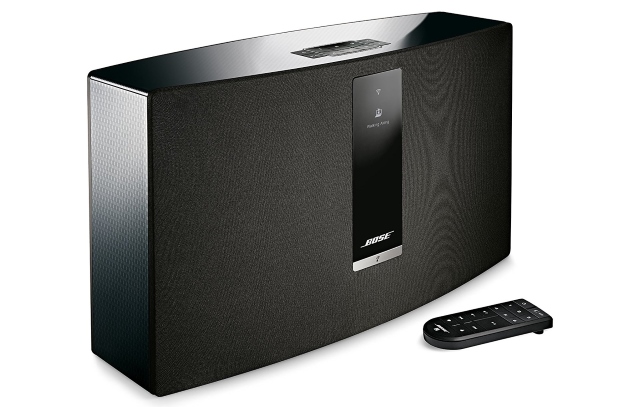 This is the most powerful speaker from Bose. Bose's waveguide technology provides enough power to fill the largest rooms in your home with deep and rich sound. The SoundTouch 30 works with your Wi-Fi and Bluetooth devices to play music services like Amazon Music, Spotify Internet radio stations, and your stored music library. Furthermore, you can easily control it with your voice using any Amazon-Alexa enabled device. Thanks to the Black Friday 2017 sale, the SoundTouch 30 is available at a discount of $50.

Buy from Amazon: ($449)
9. Bose QuietComfort 35 (Series II) Wireless Headphones

While the SoundTouch 30 is the best speaker, the QuietComfort 35 is the best headset from Bose. The company's flagship headset, it comes with volume-optimized EQ that makes your music always sounds its best, whether you turn it up on an airplane, or turn it down while at the office. It also has a noise-rejecting dual-microphone system for clear phone calls and voice access to your phone's default virtual assistant, like Siri. And the best part? These powerful headsets can play up to 20hours on wireless mode.
Buy from Amazon: ($349)
SEE ALSO: 12 Best Smart TV Black Friday Deals You Should Check Out
The Best Bose Black Friday Deals in 2017
If you're looking for some high-quality audio peripherals, Bose has a great line-up for you. With industry-leading products, Bose is the top brand in the music department. Thanks to the Black Friday 2017, you can avail huge discounts on Bose's products. I know am ordering the QuietComfort 35 for myself. But what about you? Which product are you getting? Let us know in the comments down below.