The Black Friday week is finally upon us. All hail the mighty deals that come with it. If you're someone who likes to go on shopping sprees, this is the best time of the year for you. Oh, and if you are a gamer, boy, do I have the perfect list of deals for you. As part of the Black Friday 2017 Sale, GameStop is offering hefty discounts on all its products. While there's a good deal on almost everything they have, we have listed out some of the greatest deals that you can avail this Black Friday from GameStop:
Best Black Friday Deals on GameStop (2017)
Note: All these deals will be available from 23rd November to 26th November. You can avail them in-store as well as via online orders.
Best Gaming Console Deals

While the Xbox One X might be the world's most powerful console, the PS4 Pro isn't that behind. You get similar 4K gaming experience and a much bigger library of exclusives. Also, the One X is mostly out of stock in most places, whereas, thanks to Gamestop Black Friday 2017 Sale, you can save $50 on this gaming machine. A pretty good deal, in my opinion.
Buy here: ($349.99)

If you're not looking to board the 4K train anytime soon, but want to buy a solid gaming console, the PS4 Slim is a great option. GameStop is currently offering the 1TB variant for a $199, so that means that you can actually save $100, thanks to the Black Friday Sale. Oh, and what's more is the GameStop is also offering a $50 Gift Card with every PS4 purchase.
Buy here: ($199.99)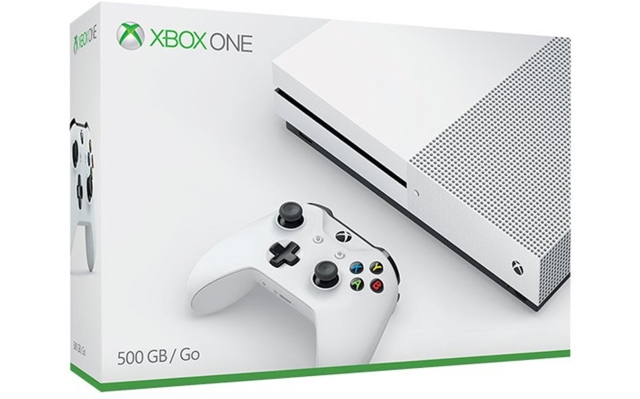 While the Xbox One X is definitely for those who want the pure 4K love, the One S is still a great gaming device on its own. Especially with all the price cuts thanks to Black Friday Sale, the One S delivers probably the best value for money. If you're looking to pick one up, GameStop has offers on both 500GB as well as the 1TB variant. You can save $90 on the smaller package, while the 1TB gives you savings of $50. Also, the 1TB variant comes in the form of a Shadow of War bundle, so it's savings through and through.
Buy here: ($189.99, 500GB; $299, 1TB)
 PSVR Gran Turismo Sport Bundle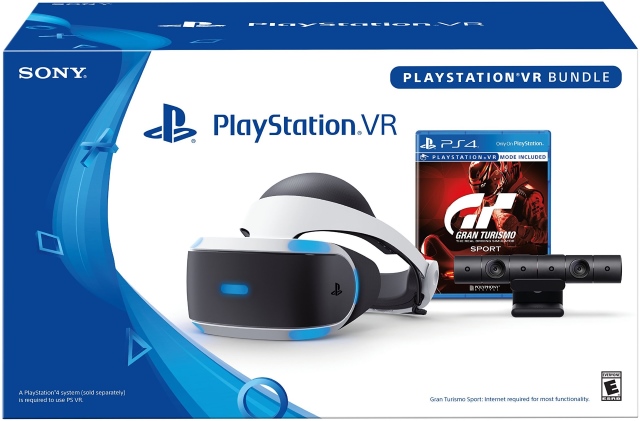 The PSVR is an excellent gaming accessory for the PS4 if you want to experience the virtual reality world. Currently, GameStop is offering a $100 discount on the PSVR Gran Turismo Sports Bundle, bringing the actual price down to just $299.99. That, along with the growing list of games coming to the PSVR, sounds like an amazing deal.
Buy here: ($299.99)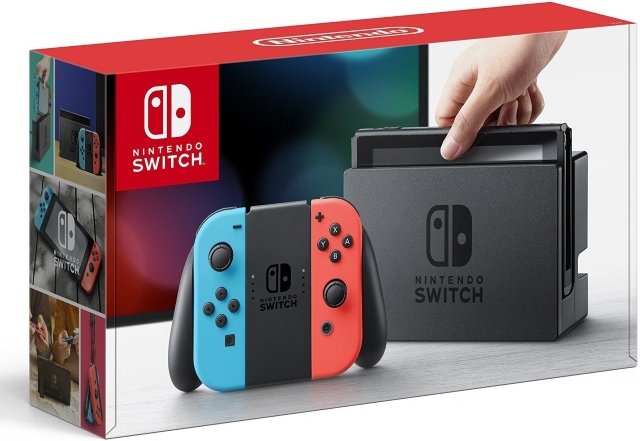 Nintendo Switch is literally the breakthrough gaming console of the year. It allows you to play in both portable as well as a docked mode. Also, with a number of developers starting to publish their games for the Switch, the Black Friday is probably the best time to pick one up. GameStop is offering the Nintendo Switch for the usual $299, but you also get the choice of choosing which colors of Joy-Cons you want.
Buy here: ($299.99)
Best Accessories Deals
 GAEMS Vanguard Personal Gaming Environment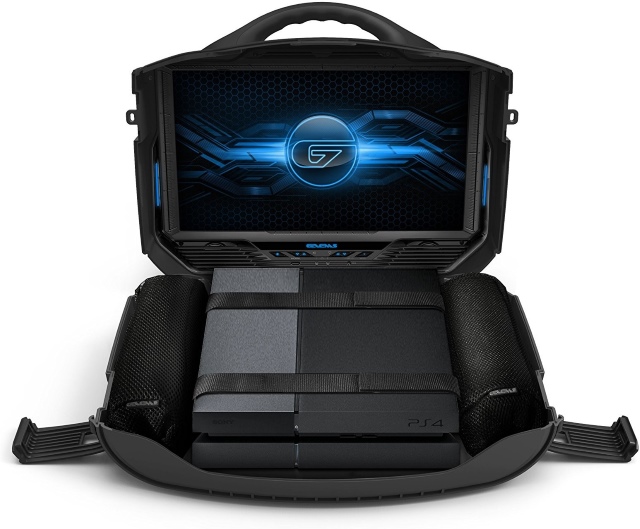 If you're someone who's always on the move but are a console gamer, the GAEMS Vanguard Personal Gaming Environment is a must buy for you. This accessory comes with its own monitor and power supply, allowing you to game while on the go. And thanks to GameStop's Black Friday Sale, you get a whopping discount of $150 on this. Pretty cool, right?
Buy here: ($199.99)
 Turtle Beach PX24 Wired Headset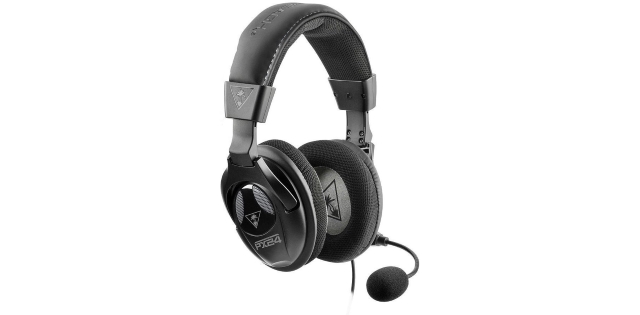 If you're looking to purchase a good gaming headset for yourself but don't wanna spend a lot, the Turtle Beach PX24 is probably your best bet. It is compatible with the PlayStation®4, Xbox One, PC, Mac and mobile/tablet devices with a universal 3.5mm jack. Also, it has a variable bass boost that enhances powerful rumbling lows. Oh, and with GameStop Black Friday 2017 Sale, you get $30 off on it.
Buy here: ($49.99)
 Nintendo Switch Premium Upgrade Kit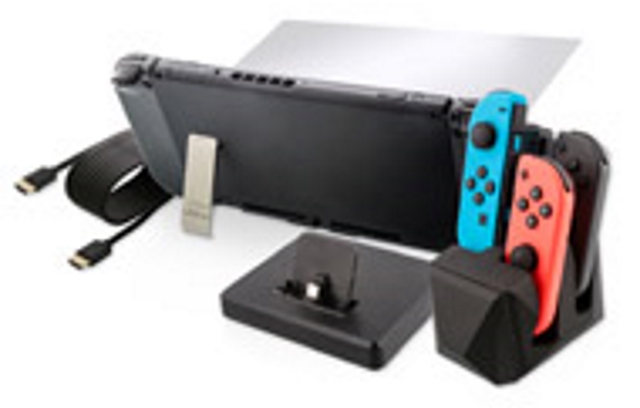 If you already own a Nintendo Switch or are planning to buy one, getting a Premium Upgrade Kit would actually be quite beneficial. In the kit, you get a kickstand, a charging base, a charge link, a charge block, and a screen armor. All this, and a discount of $30 on the total kit. Sounds like a great deal, doesn't it?
Buy here: ($49.99)
 Razer ManO'War 7.1 Wired Headset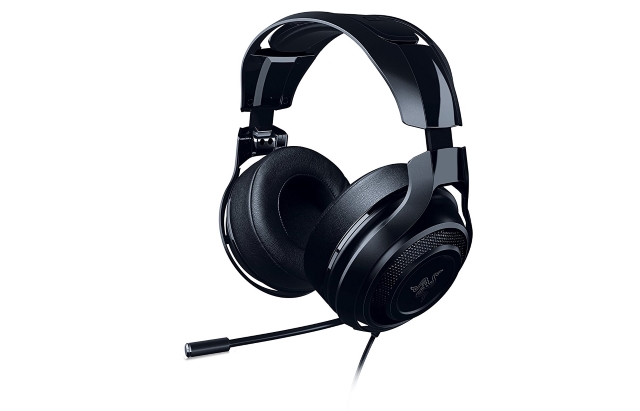 Razer is known for building quality gaming peripherals, and the ManO'War headset is probably one of the best headsets you can buy right now. Featuring an advanced 7.1 virtual surround sound engine and superior sound isolating plush circumaural ear cups, this comfortable headset puts you right in the middle of the action. The extra-large, high-quality 50mm drivers provide you with undisputed audio realism while the fully retractable mic with in-line volume controls ensures you can effortlessly communicate with your friends. This Black Friday 2017, you get $40 off on it, thanks to GameStop.
Buy here: ($79.99)
 Razer BlackWidow Chroma V2 Keyboard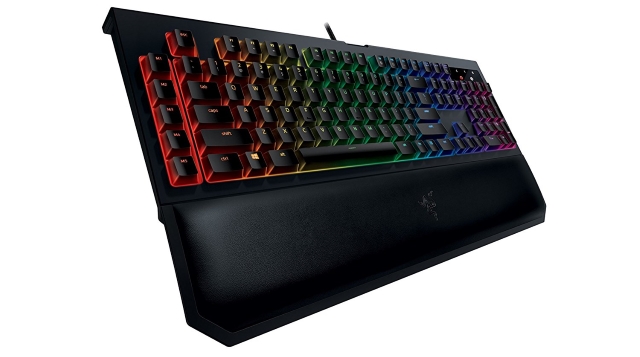 The Razer BlackWidow Chroma V2 is the best gaming keyboard out there, for all the right reasons. It delivers supreme and elite gaming performance, with zero input lag, and highly-responsive mechanical keys. It also comes with a great comfort pad, for all those long hours of gaming. With GameStop, you can save $40 on this keyboard, thanks to the Black Friday 2017 Sale.
Buy here: ($129.99)
 Razer Wildcat PC/Xbox One Controller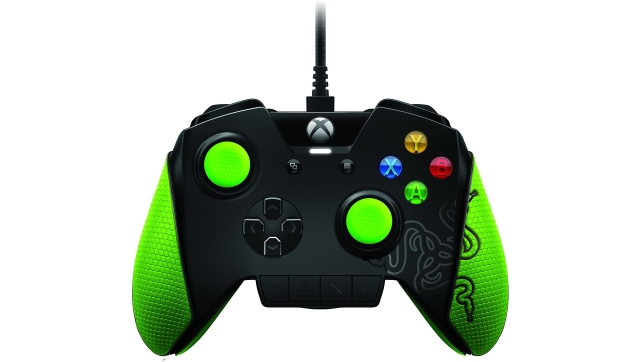 Another one of Razer's premium gaming peripherals available on discount is the Razer Wildcat controller. This controller is directly compatible with both the Xbox One as well as PC. Along with a superb add-on grip, the controller features extra programmable buttons as well as a quick action center. If you're looking to up your gaming experience, the Wildcat is one of the best gaming controllers that you can buy. With GameStop, you can actually save flat $30 on it.
Buy here: ($69.99)
 Nitro Gaming Rocker Chair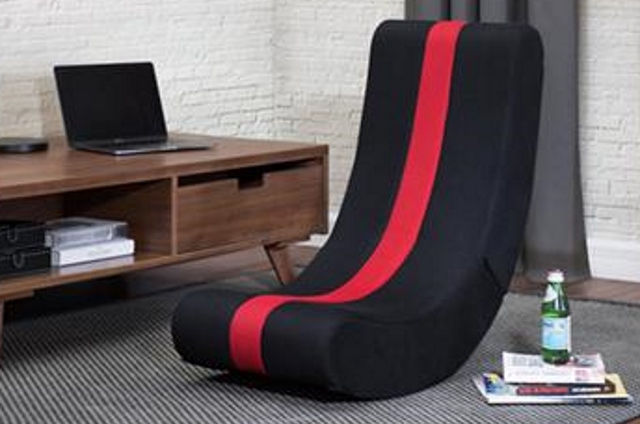 If you're a gamer who spends a lot of hours gaming in a single stretch, then a gaming chair is a must for you. While there are many options out there, the Nitro Gaming Rocker Chair is one of the best and affordable chairs you can buy. For any aspiring or current gamer, the Nitro Gaming Rocker is a must have. Thanks to GameStop, you can now buy this for merely $30, hence saving $30. A great chair for half the price.
Buy here: ($29.99)
 Roxx Orbit True Wireless Earphones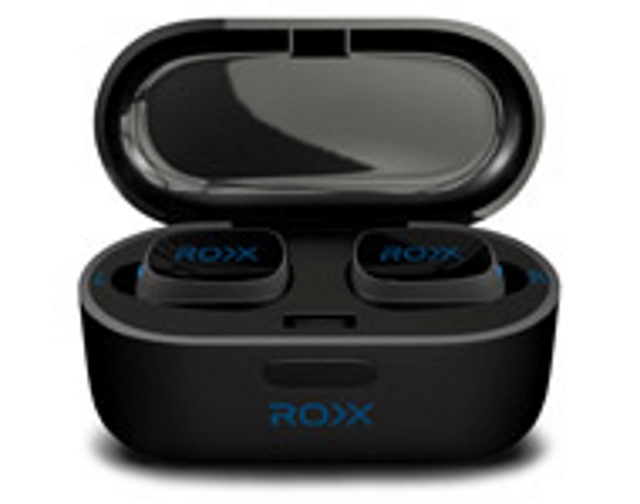 If you own a phone without the 3.5mm jack, you surely must be looking for wireless earphones. Well, trust me, the Roxx Orbit True Wireless Earphones are a great option. These sweat and weather resistant earphones work really well and deliver authentic sound notes. Thanks to GameStop, you can pick these up at a discount of $50. To that, I say – just go for it.
Buy here: ($29.99)
 HTC Vive Virtual Reality System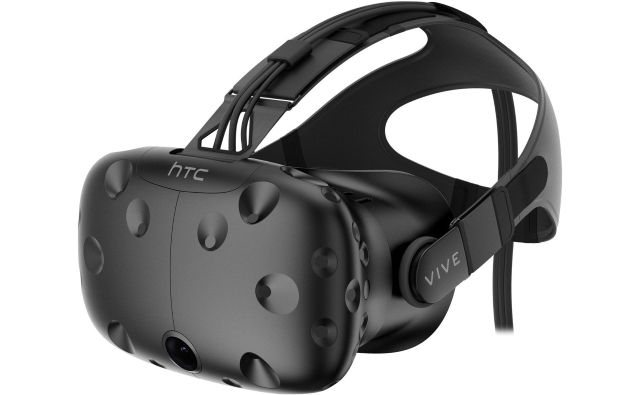 In the world of VR headsets, the HTC Vive is one of the finest products that you can buy. Thanks to GameSpot, you get the HTC Vive, the Deluxe Audio Strap, a $50 GameStop Gift Card, and a Fallout 4 VR Digital Download key, all for the low price of $599. Now that, it probably the best Black Friday deal you'll see all weekend. You end up saving more than $160.
Buy here: ($599.99)
Best Deals on Games

It's GameSpot, and it's Black Friday Sale, so you know what that means. Games, games, and more games on sale. While GameStop is offering superb offers on almost all the games in its library, we've listed out some of the best games that you could buy and save up on:
SEE ALSO: 8 Best Gaming Laptop Black Friday Deals 2017
Spend Big and Save More This Black Friday 2017 with GameStop
If you're looking to spend a lot on games, the Black Friday couldn't be a better time, and there isn't a better portal than GameStop. GameStop is offering superb deals across a huge gallery of gaming products. While they have a deal on almost every gaming product imaginable, we've listed some of the best deals of the lot for you. Tell us what all products will you be buying in the comments down below.