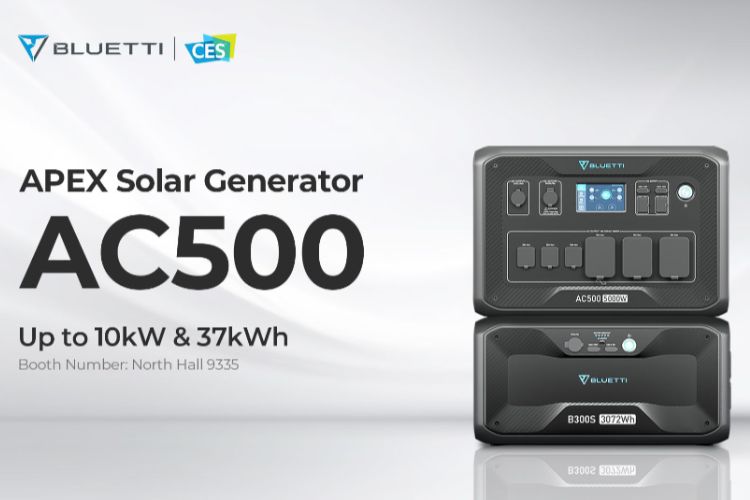 BLUETTI is quickly making a name for itself in the portable power station and solar generator market. And to add to their feathered hat of accomplishments, BLUETTI AC500 solar generator has been chosen as one of the honorees of the upcoming CES 2023 Innovation Awards. The 2023 edition of the CES (Consumer Electronics Show) annual event is scheduled to begin on January 5 and will continue until January 8 in Las Vegas.
CES 2023 Honoree: BLUETTI AC500 Solar Generator
BLUETTI is one of the many honorees of the CES 2023 Innovation Awards program, which saw a record 2,100 applications this year. For those unaware, the CES Innovation Awards program is run by the Consumer Technology Association (CTA). It's a yearly competition and honors the most innovative tech and outstanding designs in consumer tech products.
BLUETTI is known for promoting renewable energy and aims to provide budget-friendly solutions to people. And well, with its stunning design and powerful power stations, the company has made an honorable achievement with the AC500 solar generator.
Commenting on the honor, BLUETTI's Marketing Director James Ray said, "It's honorable to win the award, which will also inspire us to roll out more innovations to meet the ever-changing power demand in the future."
BLUETTI's AC500 solar generator boasts a modular and portable design and is one of its popular products. It has a 5,000W inverter (10,000W surge), which can provide power to high-power electronic devices. When combined with the B300s battery pack, it is capable of providing an overall capacity of 18,432Wh, which can most appliances at your home during power cuts and natural disasters.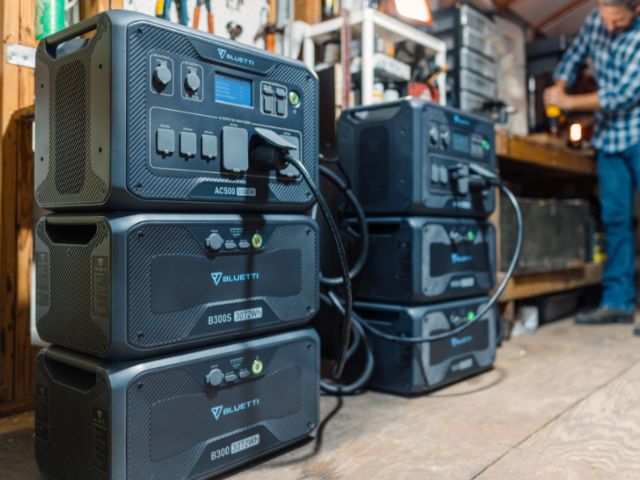 The solar generator also enables a solar output of up to 3,000W and can recharge the inverter from 0% to 80% in about 1.5 hours. Its LiFePO4 battery can go on for up to 3,500 cycles. There are 6 ways to recharge the AC500, which when coupled with another AC500, can easily run 240V appliances.
The BLUETTI AC500 solar generator also enables Smart App control, comes with 16 power outlets, and has a 4-year warranty. Moreover, the AC500 solar generator is priced at $4,499, but we suggest you check out other BLUETTI products on its website linked here. Are you using any BLUETTI products and how has your experience been so far? Let us know in the comments below.
---