Its another year, and the blogging blunders of yesteryear need to be gotten over with. WordPress offers the performance and reliability that a blogger would ideally prefer to work with. While the open source tool itself is pretty easy to work with, the wonderful developer community behind it is the reason behind WordPress's tremendous growth in the recent past. The plugins developed for WordPress make it worthwhile to accomplish all your blogging activities in a jiffy. These plugins are great for you to worry less about the functionality of the site and they let you work on improving your content and provide value to your readers.
There are a lot of functionalities that go into the making of a WordPress blog. These functionalities are structured on the plugins that come for specific tasks. In this comprehensive list, we will be covering the best of the best plugins in each category ranging from SEO to social sharing. These plugins from each category are the best at what they do and will cover both your blog's front-end and back-end necessities. So, if you are planning to revamp your WordPress blog this new year and liven up with some new plugins, you are at the right place and in safe hands!
So, let's get started on the Best WordPress plugins in 2015.
Best WordPress Plugins For Social Share
MashShare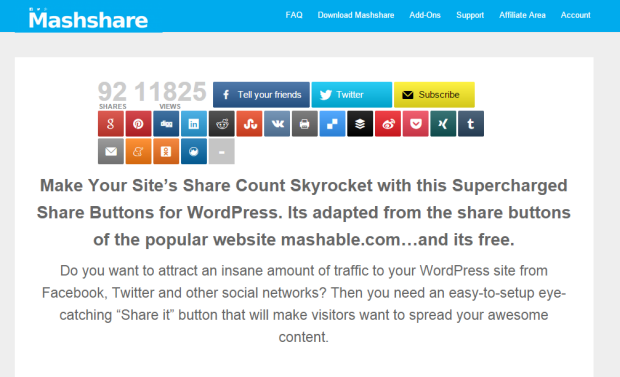 MashShare is a free social share plugin for WordPress, adapted from the popular blog, Mashable. Use this catchy social sharing plugin to increase your likelihood of getting your content shared more often. This plugin makes it easy for your readers to find and hit the share buttons while reading your content. With a share and view count accompanying the share bar, your readers will also be getting a glimpse of your authority on the web.
MashShare also offers add-ons to its free app to include even more social media buttons as a part of the widget. The MashShare Pro plugin with add-ons comes in at €18.00 for a single website license.
DiggDigg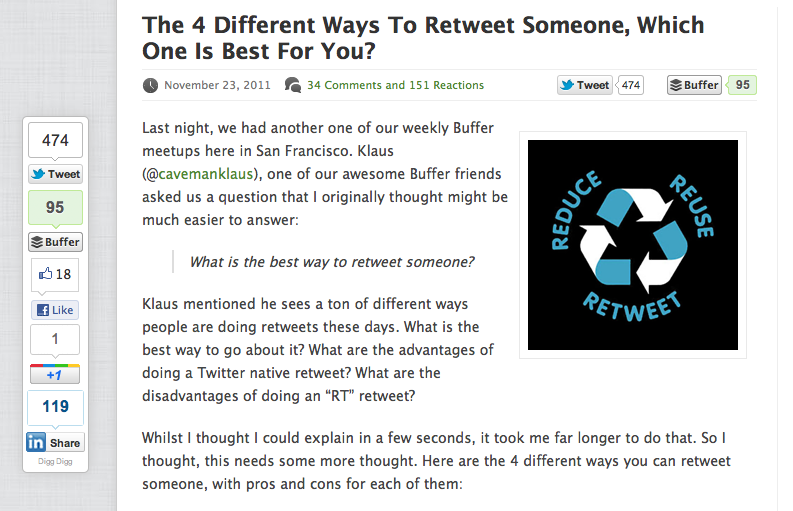 DiggDigg is one of the most widely used WordPress plugins for social sharing. Developed by Buffer, this plugin makes social sharing fun for your readers. With option to easily switch between horizontal or vertical and static or floating, this plugin just dances to your tunes. Add buttons from different social media networks to this sharing bar and get more likes and engagement for your content.
Best WordPress Plugins For SEO
Yoast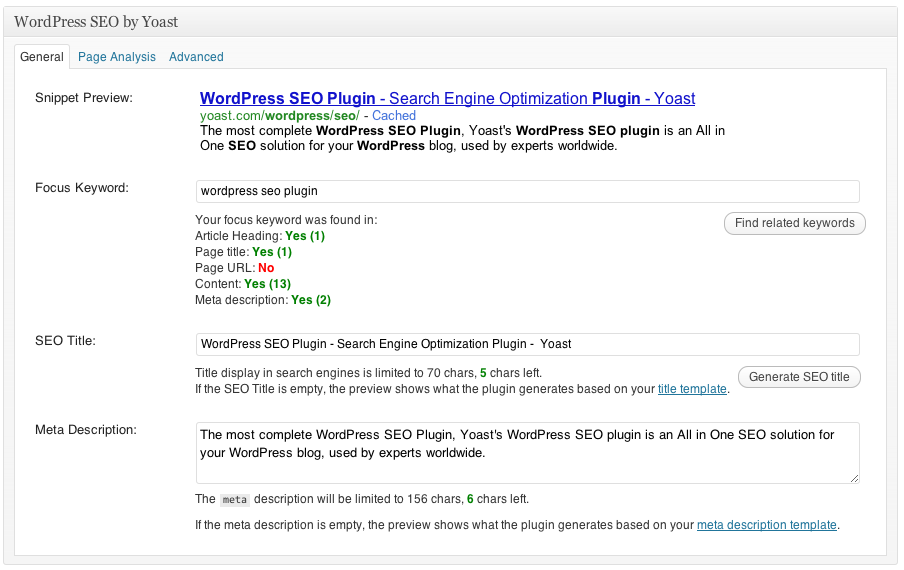 If there's one SEO plugin that your WordPress blog would need, it would be the Yoast SEO plugin. The hands down winner for all things SEO, Yoast is an all-in-one solution for making your blog perform better in search results. Control your blog's post metadata and title descriptions, Robots meta configuration and clean up everything that effects your website on the search front. With a well guided walk-through and support available for this plugin, you will always be in safe hands.
Google XML Sitemap

Although Yoast SEO plugin does include Sitemaps for your website, Google XML Sitemap is rather better and easy to use. You can simply disable Yoast SEO plugins' Sitemap option and have this plugin do the sitemap work for your blog. Use this free plugin to help the search engines better index your WordPress blog.
Google XML Image Sitemap
Just like how your articles get indexed into the search engine by using XML sitemaps, this free plugin does the same for your images. Get the images used in your blog indexed across various search engines like Google and Bing. This plugin gets those search engines to sift through your blog for images and get them indexed to be discoverable in search.
Best WordPress Plugins For Comments
Disqus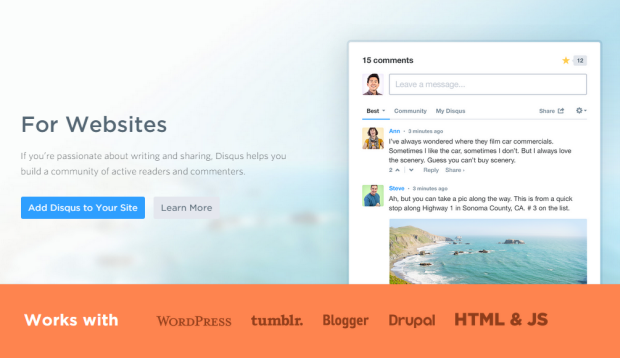 Although WordPress' built-in comment system is not pretty bad, if you want to improve the engagement on your blog, Disqus comments plugin is the best you can get. Simple to set up, it provides support for many major platforms including WordPress, Tumblr, Blogger, etc. Real-time discussions, promoted content and a clean intuitive design that seamlessly works on mobile devices is all Disqus is about.
Best WordPress Plugins For Backup
Vaultpress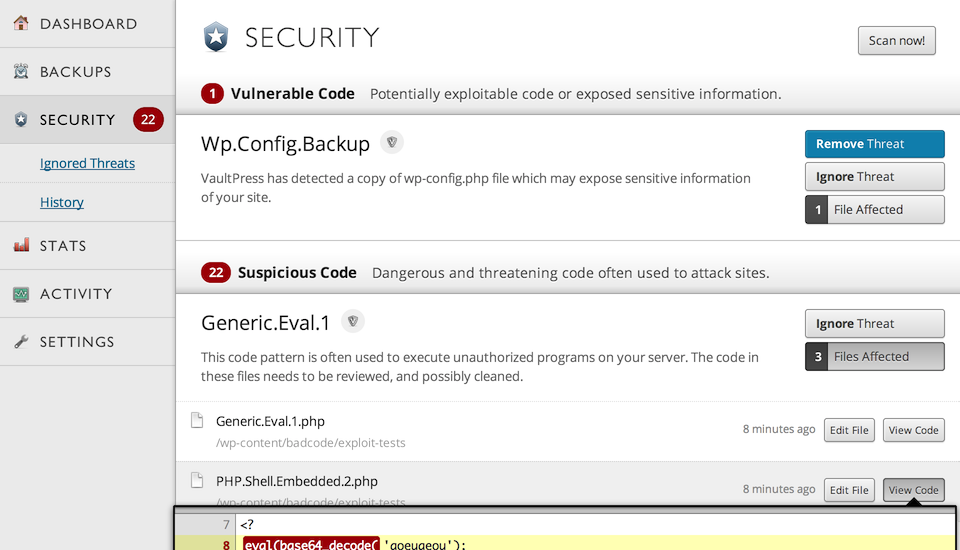 Backing up your website at scheduled intervals is one sure-fire way to keep troubles away. Vaultpress provides daily backups for a premium amount and a 30-day backup archive to restore lost data back to your website. With plans ranging from $5/month to $29/month, this plugin has all your backup needs covered.
The other great feature of the Vaultpress plugin is that it lets its users migrate their website from one server to another with zero downtime.
Dropbox Backup
The WordPress backup to Dropbox plugin just does what it says. All you need is a Dropbox account with some free space to get things going. This plugin autamatically takes complete backup of your blog from all your files to databases and stores them in your Dropbox account. Just select how often you want this plugin to take scheduled backups and the rest will be taken care of, provided you have sufficient space in your Dropbox account.
Best WordPress Plugins For Building Lists and Email subscribers
OptinMonster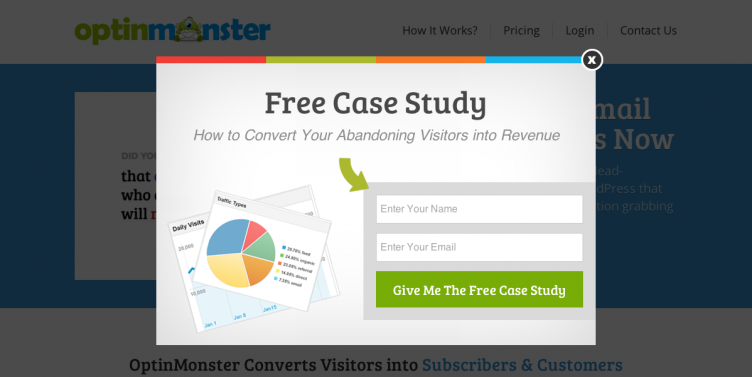 OptinMonster is clearly the best WordPress plugin for getting more Email subscribers, without annoying them on their visit to your blog. If building a huge list of potential customers is on your agenda, OptinMonster is worth the investment. Using A/B testing and its link builder, you will be seeing huge subscriber growth right from the moment it is put into action.
Individual targeting allows page and post level targeting of your pop-ups and you can choose to display them before-post or after-post. You can also choose to have them displayed on only certain pages, targeting only your highly converted pages. Its built-in analytics will help gain deeper insights into the behavior of your audience and can help you in improving your lead generation strategies.
Double Opt-In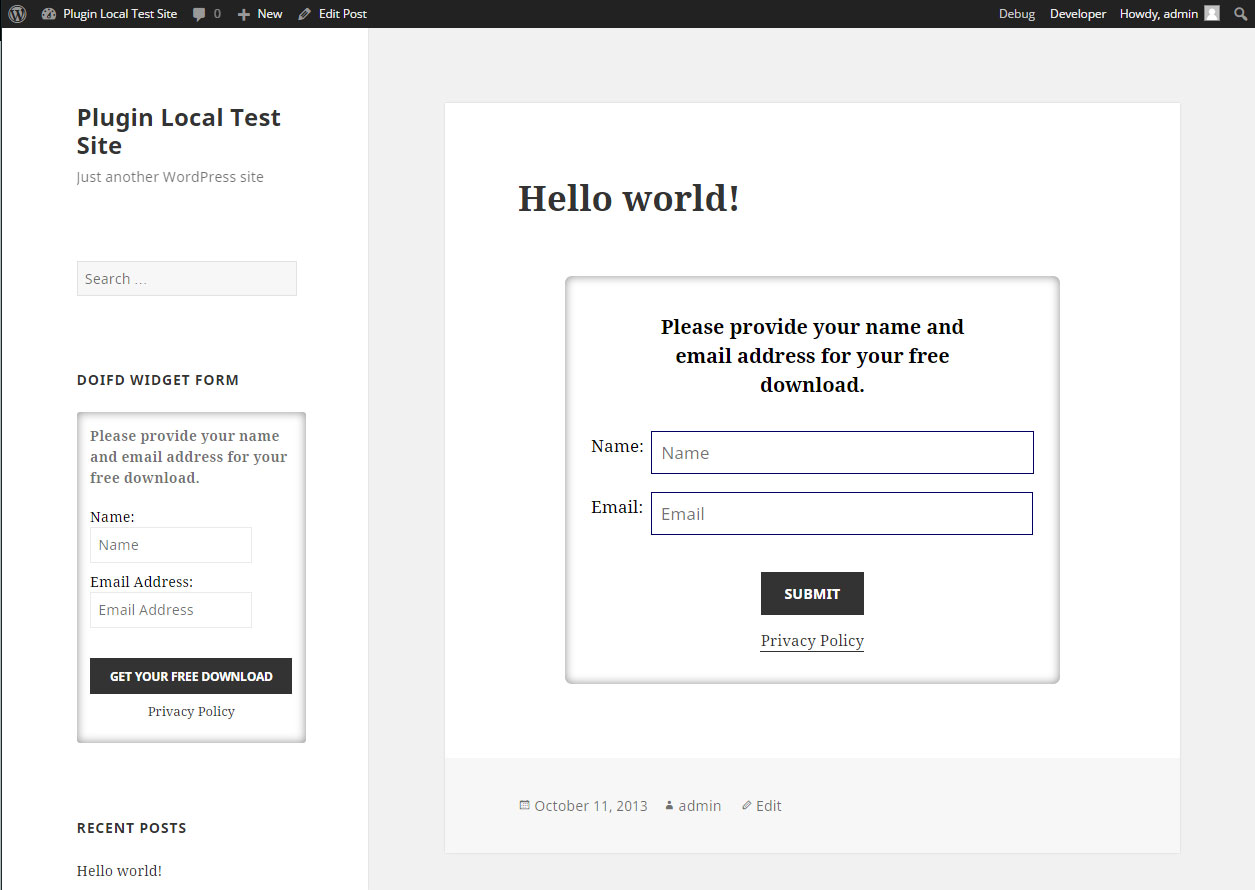 If you are not ready to shell out $50 for OptinMonster or not that much inclined to getting Email subscribers, you can use Double Opt-in for download plugin that places an Opt-in box in your content or at the sidebar, to let your visitors download your freemium content by subscribing to your mailing list.
Download for Free
Best WordPress Plugins For Security
Sucuri Security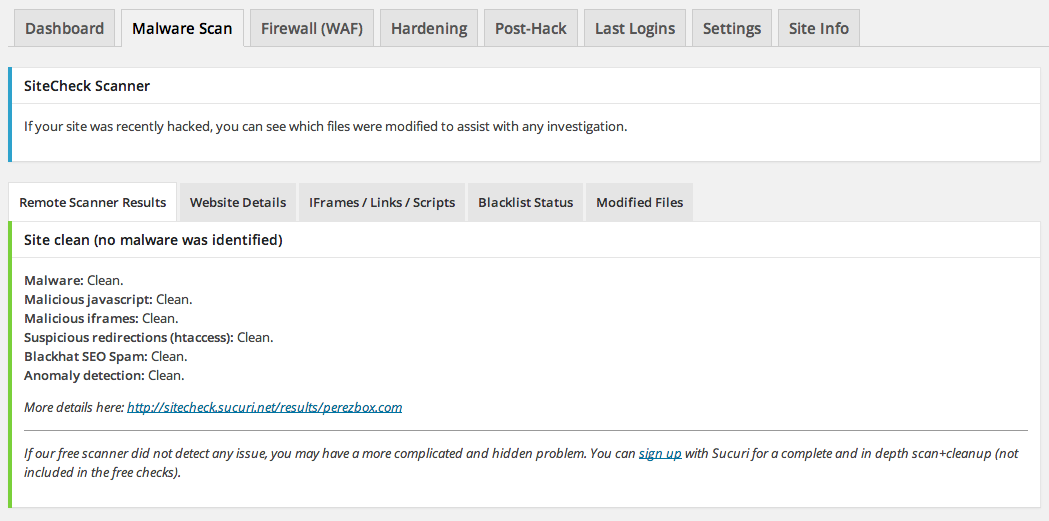 Sucuri security is one of the most widely used WordPress plugin for protecting a website from online attacks and virus threats. Monitoring a website for potential malware is essential and this plugin is capable of detecting all types of malware, blacklisted links, spams and much more. With a free scan, you will be notified of any present malware on your website. With their paid services, you can provide your FTP login details to the people at Sucuri to get rid of these malware and secure your website.
The plugin also provides firewall security for your website. Invest in the security of the website, get this plugin.
Bulletproof security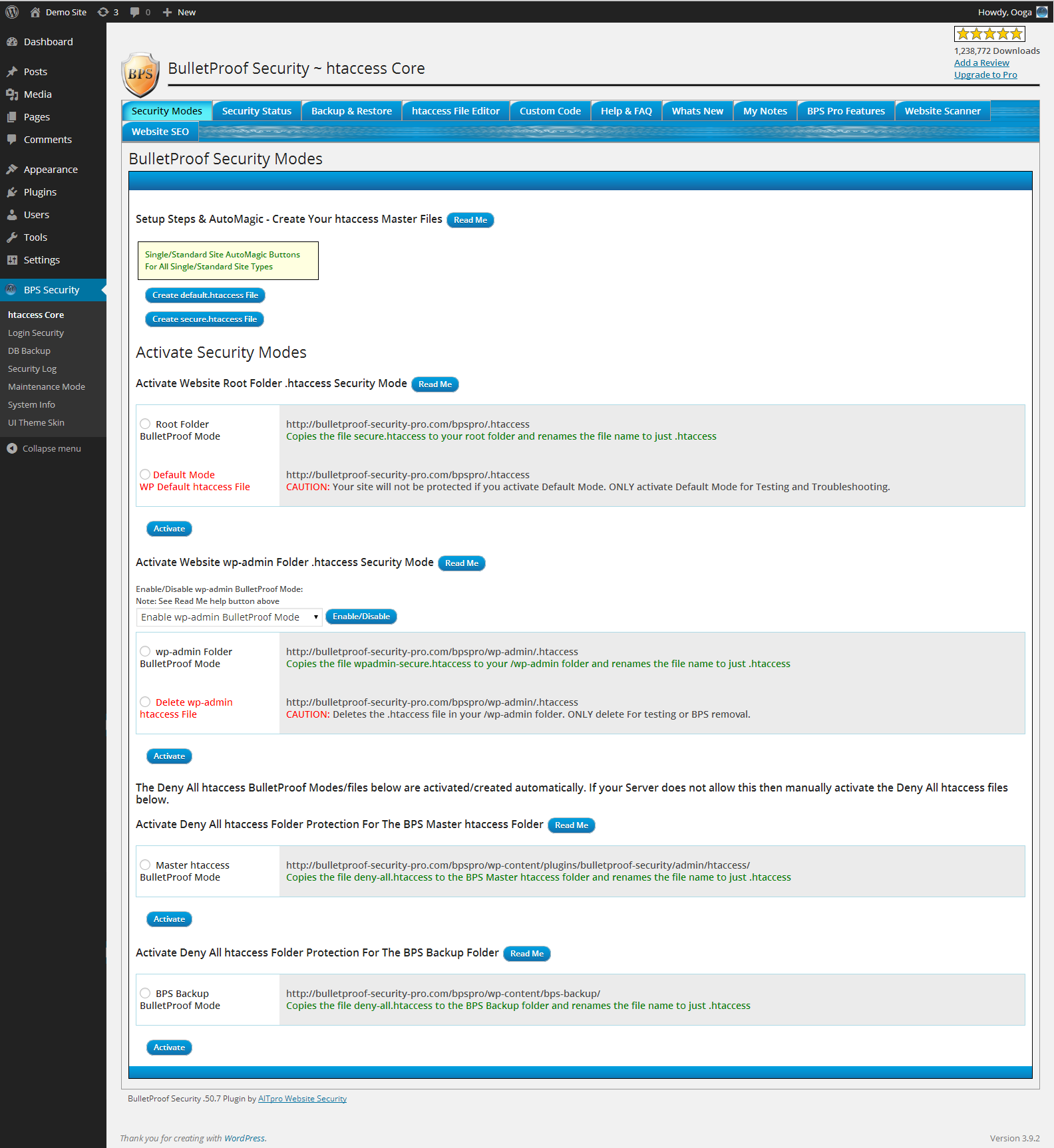 If shelling out $100 a year on providing security for your blog is not feasible, you can go with the Bulletproof security free plugin. Although this plugin does have a paid pro plugin priced at $59, the free one will just do well to protect your website from malware and other online threats.
Best WordPress Plugins For Improving Site's Performance
W3 Total Cache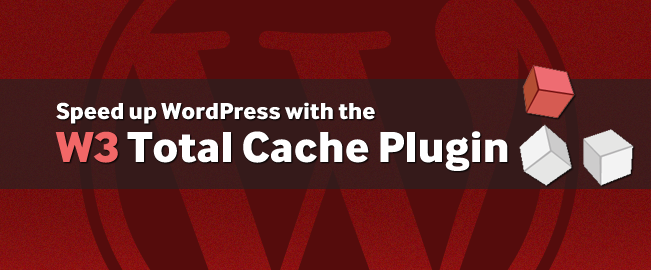 W3 Total cache is a widely trusted WordPress plugin for optimizing your website for minimum load on your servers and extracting maximum performance. User experience is the key for online success and if your blog's loading time is too slow, watch your potential readers flock away from your website.
W3 Total cache provides transparent Cloudflare, CDN integration to considerable reduce your website's loading time. With all the different types of website caching that this plugin provides, it also makes room for expire headers and entity tags with cache-bursting. All major corporations make use of this plugin, and there is no reason as to why you shouldn't.
WP Smush it
Optimizing your JPEG's and other images is one great way to reduce your server footprint and considerably reduce your blog's loading time. This plugin works behind the scenes once installed and activated. All your uploaded images will be automatically optimized to take minimum load on your servers, and you won't be required to do anything additionally.
Best WordPress Gallery Plugins for Images
NextGen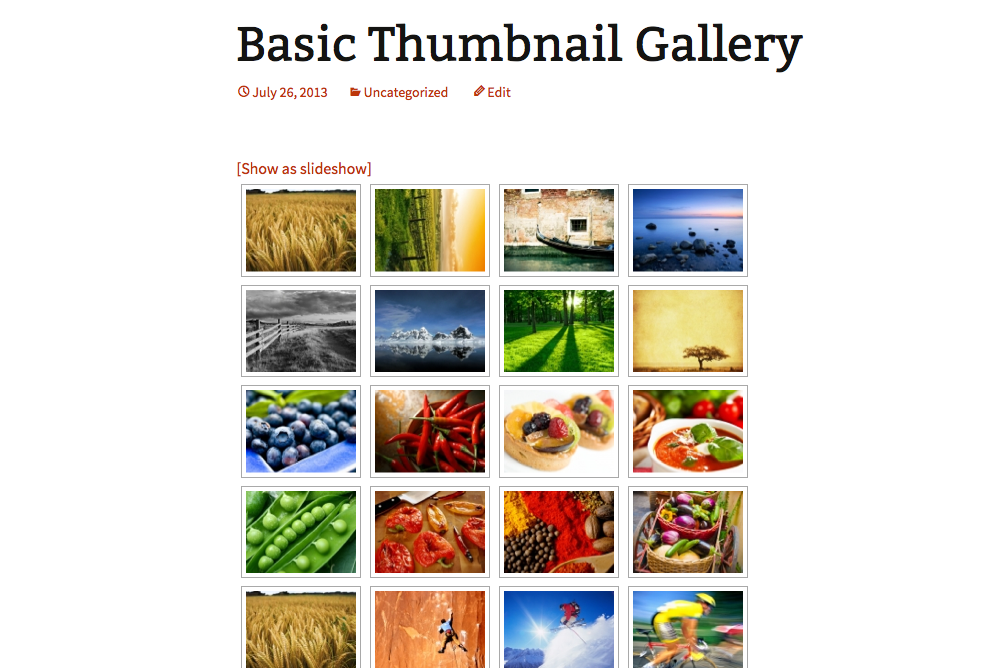 NextGen is a popular WordPress plugin for displaying beautiful galleries on your blog. The plugin comes in as a free, pro and plus version and the free version will do just fine if you won't need E-commerce integration. With responsive galleries, built-in light-box and social sharing options, this is the complete and only gallery plugin for WordPress to use.
Best WordPress E-commerce Plugins
WooCommerce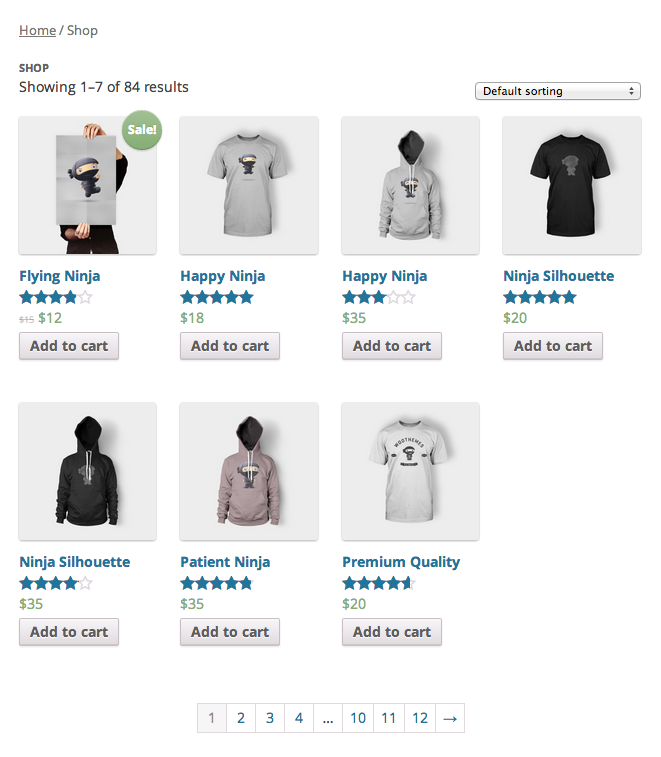 WooCommerce plugin is a popular WordPress plugin for starting an E-commerce network right from your WordPress website. This plugin comes from WooThemes, a very popular developer for WordPress. A powerful dashboard widget and multiple payment outlets like PayPal, Amazon payments, cheque and cash. The elegant and intuitive storefront makes up a great asset for your self-hosted WordPress website.
WP E-commerce

WP E-commerce is another popular WordPress plugin for creating a digital E-commerce store right from your self-hosted WordPress blog. More than 60,000 stores make use of this plugin and the simplicity in adding products to your catalog makes it worth your time. Monitor sales and payment summary easily with this free plugin. With many templates available for it, you can easily change the look and feel of your online marketplace.
Miscellaneous WordPress Plugins Collection
Broken link checker
Broken links on any website impact the site's SEO performance severely. Install this free plugin that constantly monitors your website for any such broken links in URL's and reports them immediately for your further action. Links that don't work and missing images are easily detected and reported by this free plugin.
Contact form 7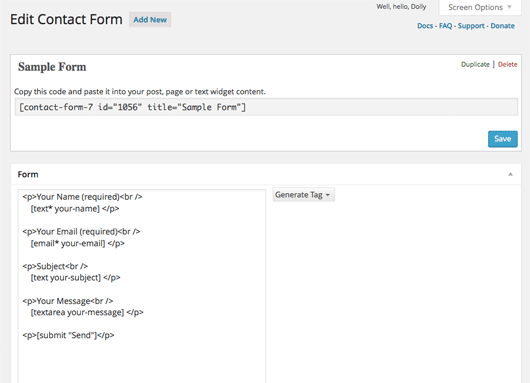 Contact forms are essential to a website and having a beautiful contact form well-integrated into your website will wonders for you. Contact form 7 is a simple contact form built on AJAX and includes features like CAPTCHA and Akismet spam filtering to keep the bots away from your website.
Akismet
Akismet is a popular WordPress plugin to protect your blog from spammers and spam bots which target a website to flood it with spam content. Akismet automatically checks comments on your website with its vast database and instantly deletes spam comments. You can get the free Akismet API to get this plugin working.
Scroll triggered boxes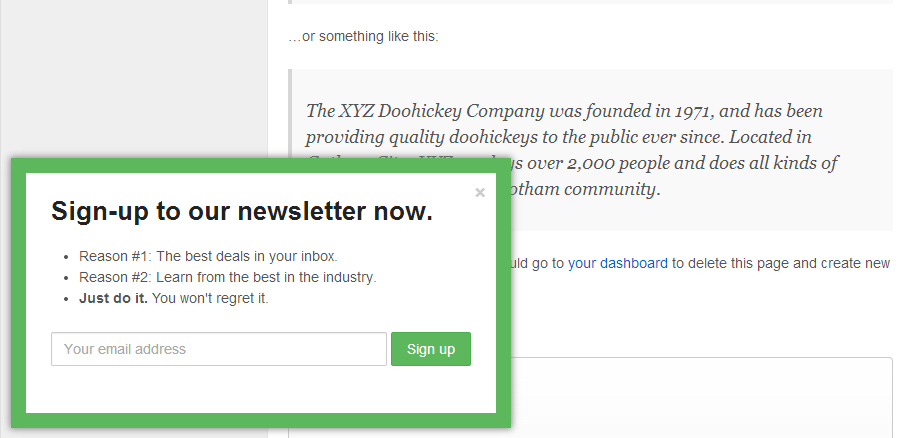 Scroll triggered boxes is a great plugin to display social share buttons or subscribe newsletters to visitors to have scrolled down sufficiently far enough. These visitors are the most likely to engage with your content and you can have them hooked on for more by making use of this plugin.
Tablepress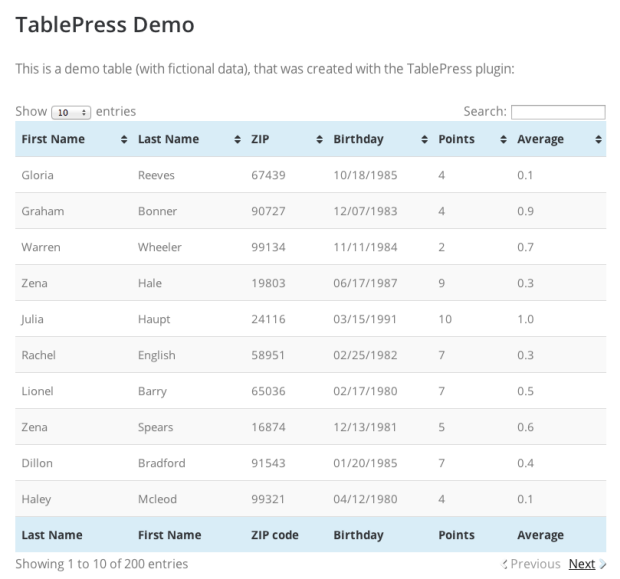 If you are used to providing a lot of content in the form of tables, this is a great free plugin to embed such tables anywhere on your website. These tables can be in any format ranging from Excel and CSV to HTML and JSON. Include spreadsheet like interfaced tables right into your posts and pages easily with this plugin.
Conclusion
Here we come to the end of this extensive list of the top hand-picked WordPress plugins you can use in 2015. These are the best of the WordPress plugins for their assigned tasks and make no mistake in ignoring them for your blog or website. While you may be tempted by all of these plugins, do not overload your WordPress installation with too many fancy plugins just for the sake of using them.
Decide what it is that your blog is targeting for and get the basic plugins installed for optimum performance and better user experience. Do let us know in the comments section below, if any of your favorite WordPress plugins are skipped here.
SEE ALSO: 15+ Best Google AdSense Alternatives For 2015