Nokia 7 Plus has turned out to be a great smartphone. We have already published our review of the phone and it is one of the best mid-range devices you can buy today. Apart from bringing all the usual features of a smartphone, Nokia 7 Plus is also bringing some unique features which you cannot find on most other Android devices out there. In this article we are going to list out 8 best Nokia 7 Plus features and tricks which has impressed us the most:
Cool Nokia 7 Plus Features and Tricks
1. Face Unlock
After Apple popularized facial biometric system with FaceID on the iPhone X, some of the Android manufacturers also started including the face unlock features on their devices. OnePlus was one of the first companies to bring facial unlock with its OnePlus 5T, and now Nokia also joins the fold with its Nokia 7 Plus.
To enable face to unlock on your Nokia 7 Plus, go to Settings -> Security & Location -> Face Unlock and tap on "Add face data". After you add your face data to the device, you will be able to unlock your device using your face. Do remember that face unlock on Android phones including the Nokia 7 Plus is not as secure as the one on iPhone X as it just utilizes the smartphone camera. Still, it's a great way to quickly unlock your phone.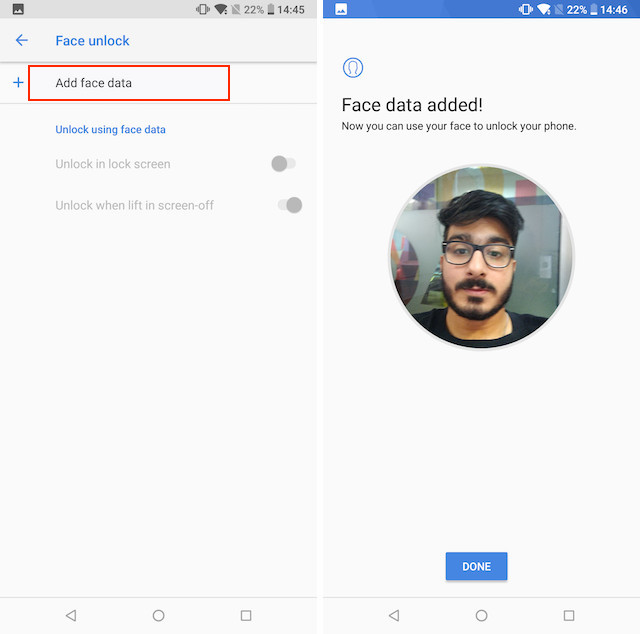 2. Nokia Spatial Audio Recording
One of the best features about Nokia 7 Plus is what the company is calling spatial audio recording. Technical nomenclature aside, the feature comes in really handy when shooting video or recording audio as the Nokia 7 Plus packs three high-quality microphones which can capture audio clearly, irrespective of the surrounding. So whether you are in a noisy environment or are a bit far away from your phone, your Nokia 7 Plus will be able to record your voice clearly.
3. Pro Camera Mode
Most of the unique and interesting features that Nokia 7 Plus brings to the table has to do with its cameras. My favorite feature of Nokia 7 Plus camera is the Pro Mode which allows me to easily control ISO, white balance, focus, and the shutter speed of the camera. The biggest advantage of using Pro Mode in Nokia 7 Plus over any other smartphone's pro mode is the fact that Nokia makes it ridiculously easy to manipulate the above mentioned parameters.
Nokia 7 Plus is using the same camera software which Nokia used to pack in its Lumia phones back in the day, and that's a really good thing. The concentric circles with sliders to control the parameters is by far the best way to handle pro mode in my opinion. Accessing pro mode is easy too, just tap on the hamburger menu in the camera app and then tap on the Pro mode to access it.
4. Live Bokeh
One of the unique features of Nokia 7 Plus camera is the Live Bokeh mode which allows users to see how exactly their shots will look with bokeh effect even before they click the picture. While smartphones such as iPhone X and Pixel 2 take great portrait shots (bokeh shots), you don't actually know how your picture is going to turn out until the phone has done the post-processing after you have clicked the picture.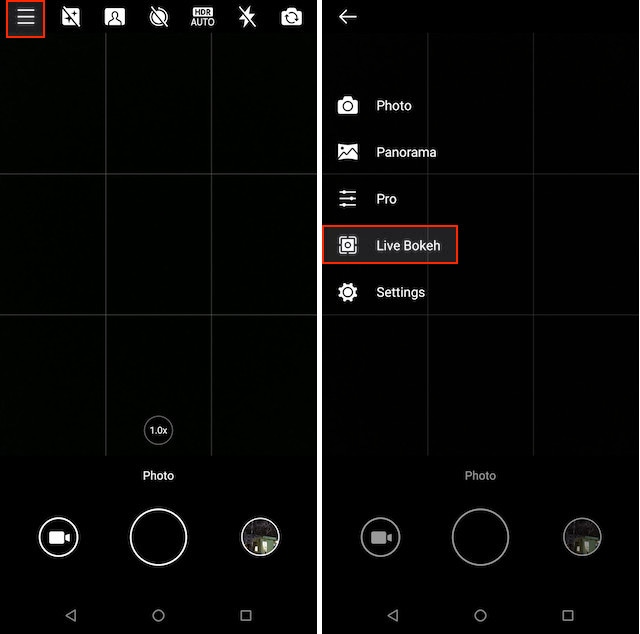 With Nokia 7 Plus's Live Bokeh mode, you can exactly see how your picture will look in the camera viewfinder before you take the picture. That means you can make necessary adjustments to your shots to get them exactly how you want them. Obviously, the picture you take will not exactly be the same as the one you saw through the viewfinder, that said, it's better to have some inclination about how your picture is going to turn out rather than having nothing at all.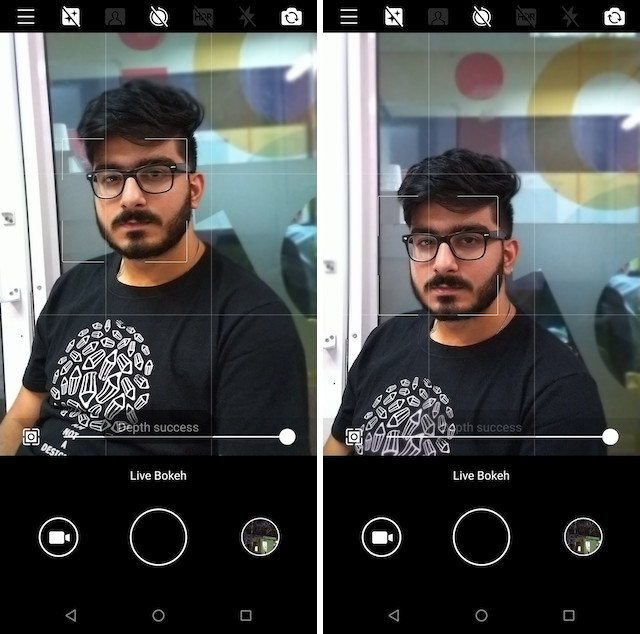 5. Bothie Photo Capture
Another camera feature that is exclusive to Nokia phones is what the company calls a Bothie photo capture which utilizes both the front and the back camera to capture a photo. The idea here is that if you have a friend sitting or standing in front of you, you can use the bothie capture to capture both your and his photo in a single shot.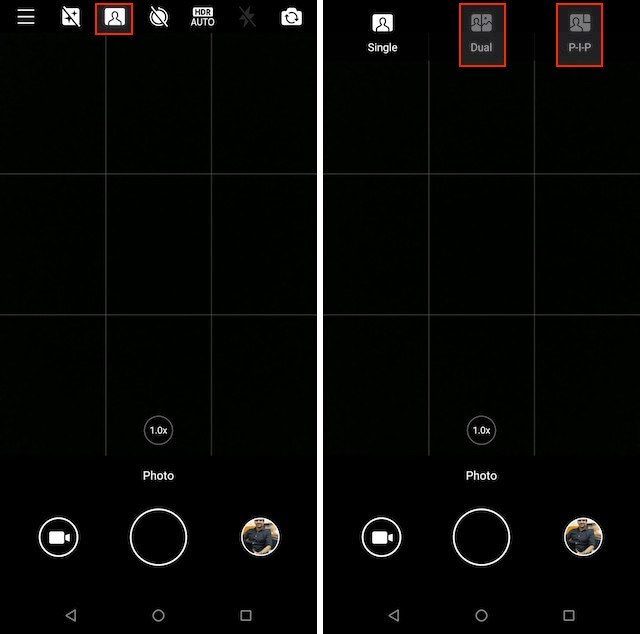 In Nokia 7 Plus, the bothie photo capture has two modes. The first is the normal bothie mode which divides the camera frame into two equal halves. The second is the picture-in-picture mode which captures the shot as if you were on a video call with someone. Although bothie is not something which you are going to use on a regular basis, it will certainly come in handy in certain situations.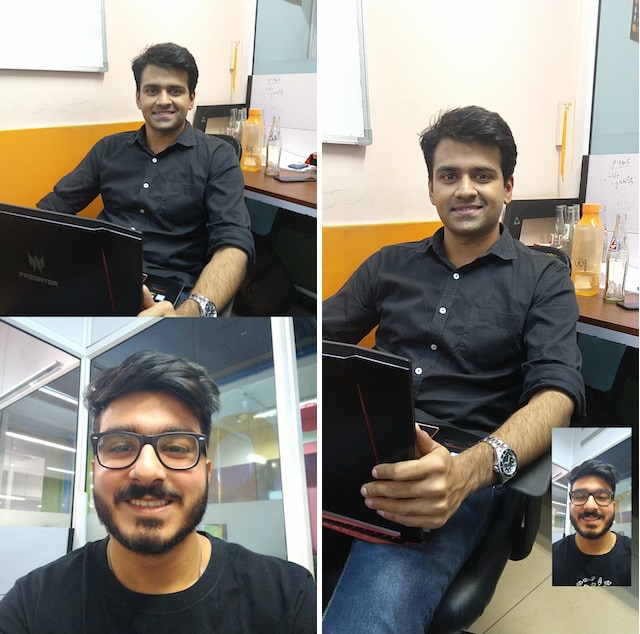 6. Go Live Directly from Nokia Camera App
Another great feature of Nokia 7 Plus's camera is the live mode which allows users to directly go live from the camera app itself. You can use the Nokia 7 Plus's camera to stream live content on Twitter or Facebook by connecting your social media accounts. Since we have the Chinese Nokia 7 Plus model, we cannot show you the full process, however, we can show you how you can access the Live feature.
To go live directly from Nokia 7 Plus's camera app, first tap on the video icon to switch to video mode. Now, tap on the Live button marked in the picture above. As you can see, our camera app is showing Weibo as the only option. That's because we have the Chinese model. The Indian model will show Twitter, Facebook and any other social media channels which the app supports. To go live, tap on the social media icon and then log-in with your information.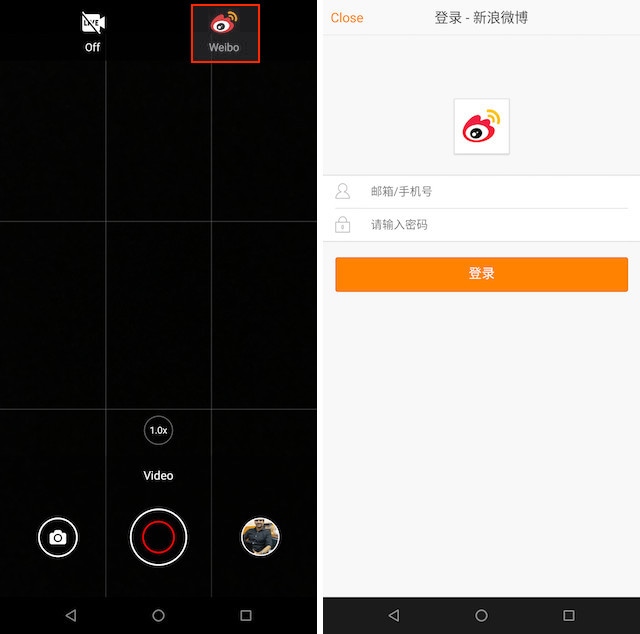 7. Gestures
I love when a smartphone manufacturer brings support for gestures on their smartphones as gestures make life so much easier. For example, on my OnePlus 3, I can double tap to wake the device, perform a three finger swipe to capture screenshots, and more. While Nokia 7 Plus also brings many gestures, my favorite is swiping down on fingerprint sensor to drop the notification panel.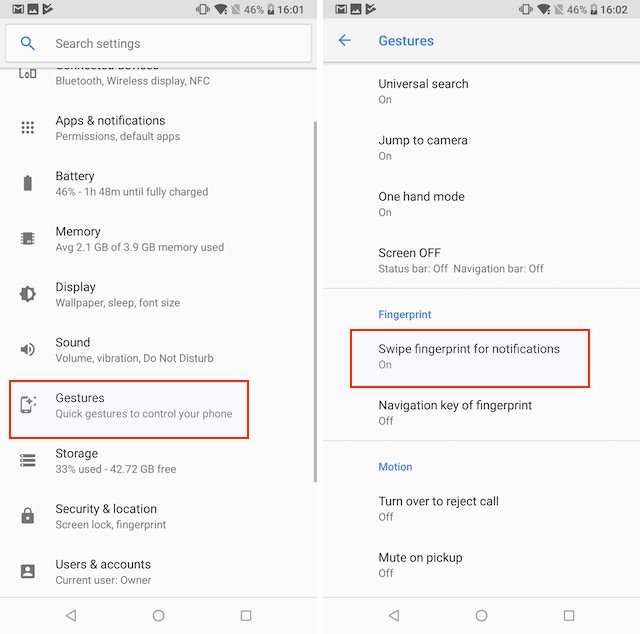 As you know, Nokia 7 Plus sports a 6-inch 18:9 display which makes it impossible to reach the top with just one hand. With the finger swipe down gesture, I can easily bring my notification panel down without having to reach the top. There are many more gestures that you can configure. To customize your gestures, go to Settings -> Gestures and configure the ones you want to use.
8. Android "One" 8.1
One of the best things about Nokia 7 Plus is that it comes with Google's Android One program which basically means that you are getting a stock Android experience with faster updates. In fact, as of writing this article, Nokia 7 Plus has already received Android 8.1 Oreo update, which is just amazing.
Apart from faster updates, it also means that you will get all the goodness that comes with Android Oreo. For example, you will get the new power menu, notification dots, automatic light and dark theme support, and much more. You can check out all the major features of Android Oreo here to see everything that you are going to get with the device. The bottom line is that Android One ensures that you will get new Android features and security patches faster than 99% of Android devices out there.
SEE ALSO: 10 Best Nokia 7 Plus Cases and Covers You Can Buy
Enjoy These Awesome Features on Nokia 7 Plus
Nokia 7 Plus has been a joy to use and if you have bought this phone, I know that you are also enjoying it. Now that you have read the list of our favorite Nokia 7 Plus features, do share with us your favorite features of the Nokia 7 Plus in the comments section below.