Nokia has done a great job with the Nokia 7 Plus and its one of the best mid-range devices available in the market. My favorite thing about Nokia 7 Plus is its design and build quality. The device not only looks good but also feels solid in hand. I love the phone's design and I intend to keep it in pristine condition for as long as possible. That's why I thought of doing a round-up of the best cases and covers for Nokia 7 Plus. So, if you are thinking of ordering the device and you intend to keep it safe, here are the 10 best Nokia 7 Plus cases and covers that you can buy:
The Best Nokia 7 Plus Cases and Covers
1. NewLike Flexible TPU Cover for Nokia 7 Plus
If you love a case which not only protects your device but is also light and doesn't add much bulk, this might be the case for you. The NewLike Carbon Fiber utilizes flexible TPU material and brings 4-side protection, strengthened corners, and a raised edge to protect the screen. The case can easily protect your device against accidental drops and shocks. One of the things that I love most about this case is its texture, which not only feels smooth to touch but also enhances the grip of the phone.
Buy From Amazon: ₹499
2. Tapfond Premium Vincam Series Case
Of all the cases on this list, this is probably my favorite. The case looks really premium and even though it's made from durable TPU material, it has leather texture on the back which makes it feel premium too. I love the fact that the sides of the case have a grated design which will enhance your grip on the phone. Also, the interior of the case has a very smooth texture which protects the phone from normal scuffs and scratches. That said, even if all these features were not present, I would have bought this case just for the fact that it looks so beautiful.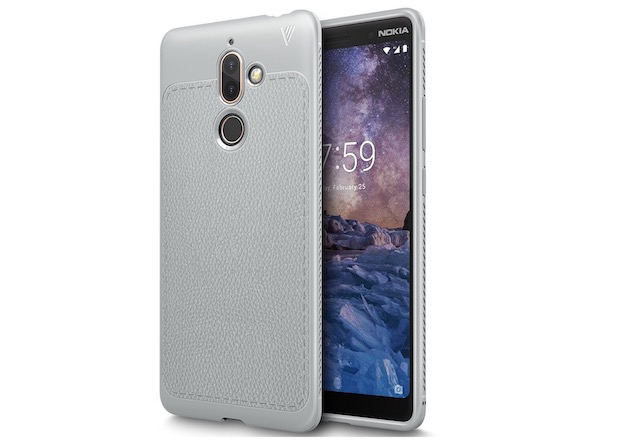 Buy From Amazon: ₹449
3. NewLike Candy Silicon Nokia 7 Plus Case
Silicon cases are generally best for someone who is looking for a really thin and light case. However, just like any other thin and light Silicon case, this one for Nokia 7 Plus from NewLike also coms with a sacrifice. The case might be good enough for protecting your device from scratches and scuffs, but it won't be enough to protect your devices against drops and falls. The corners of the case are just not strengthened enough to provide protection against shock. That said, some users prefer to preserve the in-hand feel of their smartphone, and for them, this case is going to be just right.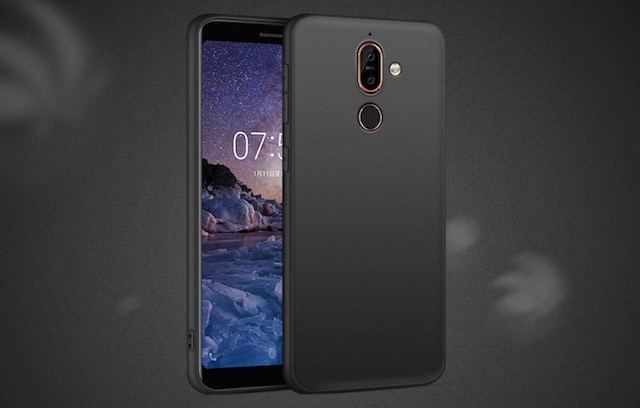 Buy From Amazon: ₹499
4. Clorox Plain Black Case for Nokia 7 Plus
This case from Clorox is best for someone who is looking for a relatively cheap case which also looks premium. The case utilizes the same brush metal finish which is found on some premium cases and looks good. It also utilizes the strong TPU material for its construction which can easily safeguard your device in case of minors falls and bumps. The case is durable, protective, and brings a lot of value for its price.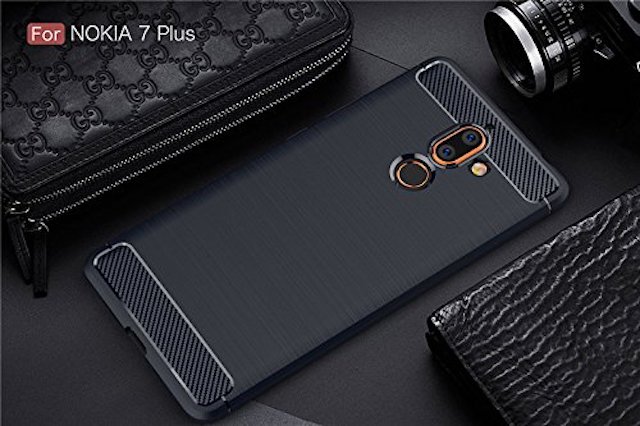 Buy From Amazon: ₹349
5. Acm Designer Rotating Flip Cover for Nokia 7 Plus
Although I am not a fan of the flip case, I know many users who adore them as the case not only protects the back of the phone but also the front. One of the best things about this flip case is the fact that it can also act as a stand for your phone which comes in really handy if you just want to kick back, relax, and watch some videos on your smartphone. The case also brings a unique designer rotating hinge which allows you to rotate your smartphone and use the stand in both portrait and landscape mode. If you are looking for a flip cover, this is the one you should buy.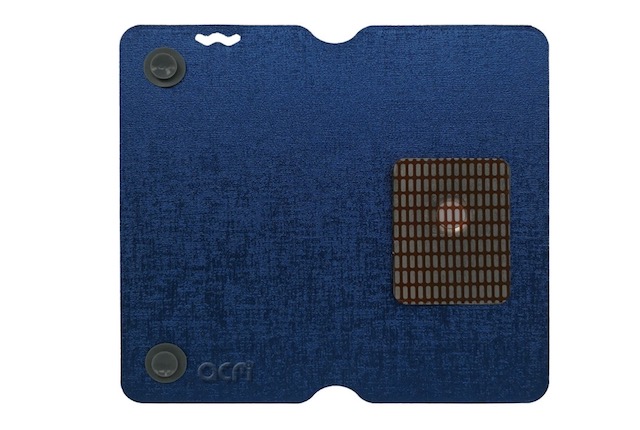 Buy From Amazon: ₹399
6. Acm Horizontal Nokia 7 Plus Cover
This one is a horizontal case for Nokia 7 Plus which is meant for anyone who takes protection very seriously. I won't recommend using this case on a daily basis, however, it's a perfect companion for your Nokia 7 Plus if you just want to toss the phone in your backpack. This is also good for ladies as they tend to carry their phones in their handbags. Anyway, whatever your use case may be, if you know that your phone is going to spend a lot of time inside your bag, this is the case for you.
Buy From Amazon: ₹349
7. NewLike Transparent Back Cover for Nokia 7 Plus
I am a fan of transparent back covers as they not only provide protection to our devices but also allows us to flaunt over smartphones design. I mean, if I am going to spend a more than 26K on my phone, I would want that I can look at it without taking it out of the case. The transparent back cover case from NewLike is made from highly flexible TPU material which makes installing and taking off the case a breeze. It's a good case for anyone who is looking to buy a clear case.
Buy From Amazon: ₹499
8. Mitzvah Silicone Transparent Back Cover For Nokia 7 Plus
If you want a transparent case for your Nokia 7 Plus but are not ready to pay the price asked by the NewLike case and are looking for a cheaper option, the silicone transparent back cover from Mitzvah is just for you. The case is very slim and has been precision cut to fit perfectly on Nokia 7 Plus. It utilizes the soft silicone transparent rubber material which might not provide enough protection against drops but is enough to protect your smartphone from scratches and scuffs.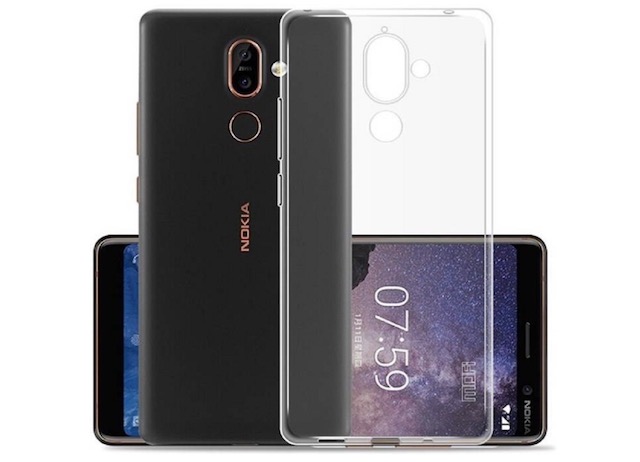 Buy From Amazon: ₹199
9. Nice Case Back Nokia 7 Plus Cover
Nice Case makes some really nice printed cases for smartphones and they have just released a plethora of cases for Nokia 7 Plus. Their cases feature a number of designs including superheroes, super villains, Disney characters, football clubs, and more. The cases are made from durable plastic which is enough to provide protection against minor falls and drops. If you are into printed cases, you are certainly going to love these.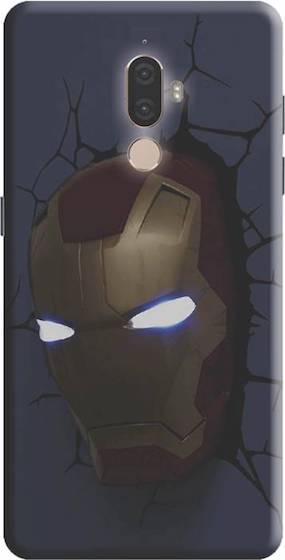 Buy From Flipkart: ₹245
10. Case Creation Totu Silicon Case for Nokia 7 Plus
Apart from fully transparent cases, I am also a fan of frosted transparent cases which bring their own unique style to the table. This frosted case features two layers of protection with its double injected ultra-protective clear case and an integrated shock-absorbing frame providing ample protection against scrapes, bumps, and minor drops. The case also features lifted camera bezels which is a nice touch and protects the camera lens from getting scratched when you put the device on a surface. If you like frosted cases, do check this one out.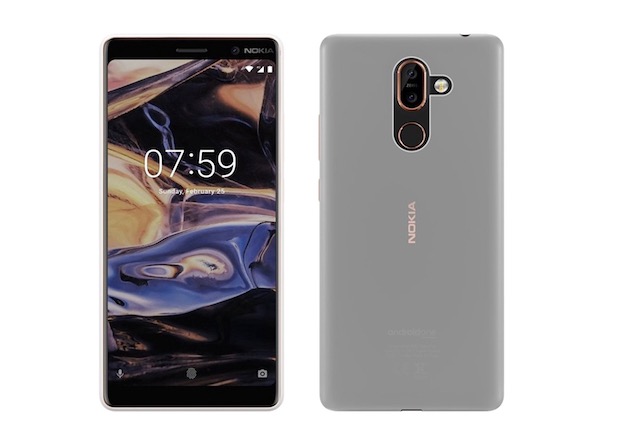 Buy From Amazon: ₹299
SEE ALSO: New Nokia 6, Nokia 7 Plus & Nokia 8 Sirocco Launched in India: Prices Start at Rs 16,999

Protect Your Nokia 7 Plus with the Best Cases and Covers
That ends our list of the best Nokia 7 Plus cases and covers you can buy. We have tried to cover all types of cases which should fit the needs of every user. Whether you want a hard case, a soft case, a premium case, or a transparent case, there is one for everyone here. Do check these cases out and let us know which one is your favorite.