Nokia recently announced their newest smartphone, the Nokia 6, in India. The company has successfully managed to bring beefy specs at an affordable price, and the smartphone certainly doesn't fail to impress. The device runs Android 7.1.1 Nougat out of the box and features a 5.5-inch Full HD touchscreen, 3 GB RAM, 32 GB Storage, Snapdragon 430 chip, 16 MP primary camera and an 8 MP secondary camera for an asking price of just under Rs 15000. The smartphone will be sold as an Amazon exclusive and registrations for the flash sale are all set to open on June 14 at the e-commerce giant's website. If you've already got your eyes set on this latest comeback smartphone from Nokia, you might looking forward to purchase some good cases that can protect it from minor accidental drops as well. So, let's take a look at the 8 best Nokia 6 cases and covers you can buy:
1. D-kandy Leather Flip Wallet Case for Nokia 6
If you're a fan of flip cases, this is definitely the one you should be going for. The case features a leather-like design that ensures a premium sophisticated look for your device. Once you flip open the case, you'll notice that there's another case inside that secures your smartphone in place, with precise cut-outs that give access to all the hardware buttons on the phone. What's completely unique about this case, is due to the fact that it has an integrated wallet where you can use to store some cash or credit cards. With this case, you don't need to carry around an actual wallet anymore.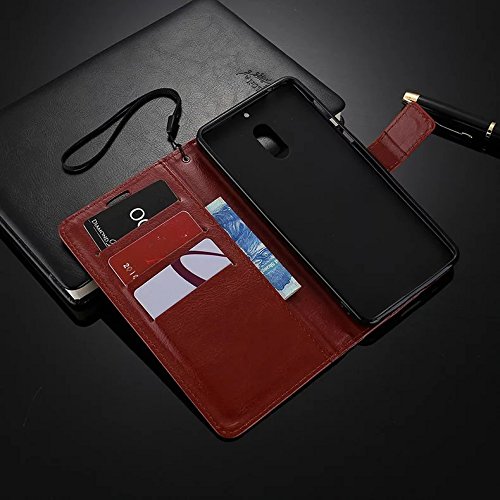 Lastly, the back of the case has a foldable part, which lets you use it as a stand in order to watch movies on your smartphone. It's priced at nearly 700 bucks on Amazon, but for everything this case has to offer, we think it's totally worth the money.
Buy from Amazon: (Rs. 699)
2. Johra Rubberised Matte Hard Nokia 6 Case
This case is more inclined towards aesthetics rather than solid protection for the device. That being said, if you're looking to purchase a case, that doesn't add much bulk to your device, the Johra Rubberised Matte Hard case is the one you should be going for. The case has scratch-proof coating for lasting durability and follows a matte design, just like the back of the Nokia 6.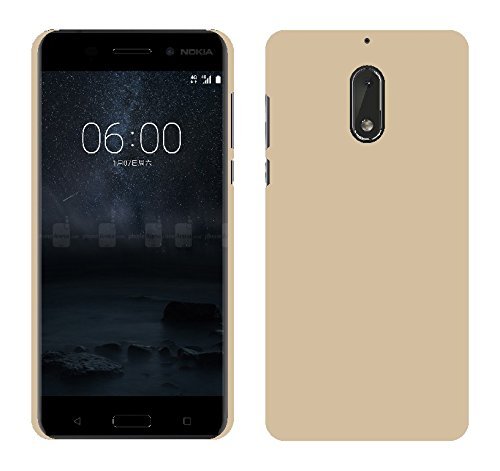 The case is also washable, tear-resistant and has perfect cut-outs for all the necessary ports for maximum functionality. However, the case does not cover the top and bottom edges of the device, so don't expect it to protect your device every time. The case is available in multiple colors like Black, Blue, Red, Gold and White.
Buy from Amazon: (Rs. 259)
3. Ziaon Ultra Thin Transparent Nokia 6 Case
This one's a clear case, which you should buy if you're interested in showcasing your device's design in all it's glory and protect it from minor drops at the same time. Ziaon's transparent case is thin and light weight, thereby doesn't add much bulk to your device. With perfect cut-outs, you will have access to all the buttons on your smartphone. The case is made of a soft TPU material, which makes it quite flexible and easily lets you insert or remove the case from your smartphone. It also covers all the corners and edges for complete protection and for an asking price of under 350 bucks, it's inexpensive to say the least.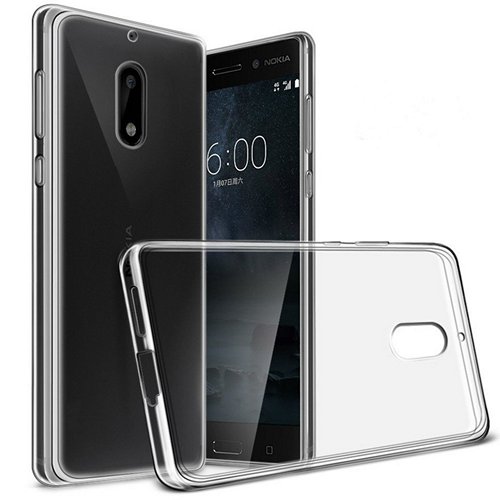 Buy from Amazon: (Rs. 349)
4. Kapa Matte Finish Nokia 6 Case
This flexible back case from Kapa ensures that all four corners and edges of your device are covered to protect your Nokia 6 from accidental drops. Thanks to the extra padding at the corners, the case can be considered as shock resistant, so you don't have to worry much about cracked screens anymore. On the back, it's just a matte design that should give you some grip while holding on to your phone. Keep in mind that all the buttons are covered by the case, which everyone might not actually like, but actually makes button usage much more easier.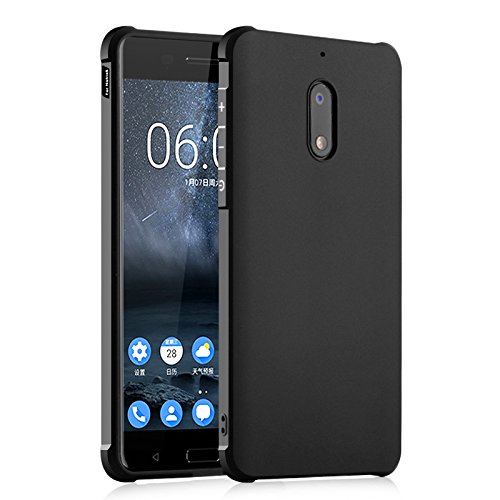 Buy from Amazon: (Rs. 399)
5. Heartly Rugged Armor Case With Kick Stand for Nokia 6
This is a rugged case that adds some bulk to your device, but certainly manages to offer better protection from drops than other slim cases with a hard back or TPU material. This case from Heartly is made of two separate layers, where the inner layer is made of soft silicon material and the outer layer is basically a hard shell skeleton that sits right on top of this silicon for extra durability and shock resistance.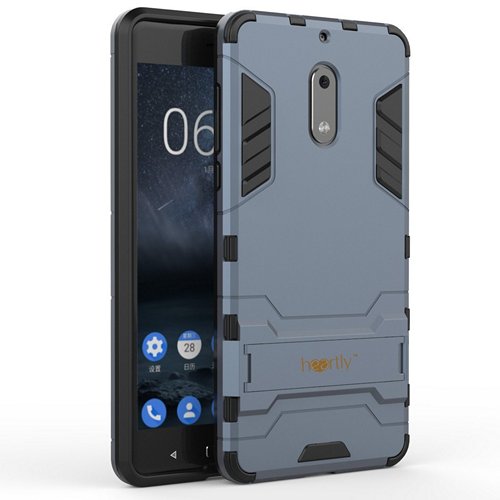 This case also has an integrated kickstand for people who love consuming media on their smartphones. It also manages to cover all the corners and edges of your Nokia 6, featuring a raised lip for the screen and camera, for maximum protection during accidental drops.
Buy from Amazon: (Rs. 399)
6. Nillkin Frosted Shield Hard Back Nokia 6 Case
If you want to maintain the elegant design of Nokia 6, but still want to protect the device from minor drops, this is certainly the best option you could go for. The case features a high-end design which the manufacturer calls "Salient point design" that provides ample grip while you're holding the phone in your hand and offers resistance to dust, fingerprints and dust.
It has precise cut-outs for all your hardware buttons, so there's no gripe on that regard. However, the top and bottom edges of the phone is not covered due to the case's design, so if you're concerned about that, you might want to look elsewhere. Pricing is slightly expensive compared to other cases on this list, but that's totally fine when you take the premium build quality into consideration.
Buy from Amazon: (Rs. 590)
7. Noise Designer Printed Nokia 6 Case
If you have a thing for printed designer cases, then Noise makes some of the best printed cases for the Nokia 6 smartphone. They have plenty of different artworks printed on the back and sides of these cases, for giving a unique appearance to your smartphone, no matter which one you're going for. As far as build quality is concerned, the case is made of highly durable polycarbonate hard material and manages to cover all the corners and sides of the smartphone to protect it from minor accidental drops.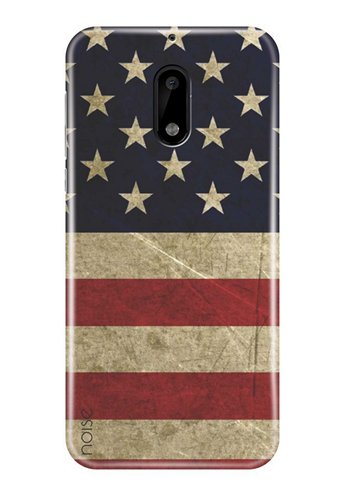 As far as pricing is concerned, it's quite affordable at Rs. 339 for all the Noise Designer Printed cases, no matter which artwork you opt for.
Buy from Amazon: (Rs. 339)
8. Fashionury Soft Silicon Transparent Back Case for Nokia 6
Lastly, we have another transparent case, which is also the least expensive case featured on this list. This is the case you should be going for, if you want to show off your Nokia 6's design and protect it, without breaking the bank. The case is made of a flexible TPU material, just like most of the other clear cases out there and has precise cutouts, so that you can access all your ports with absolute ease. It manages to cover all the four corners and edges of the device, so you can be assured of protection from scratches, dust and minor drops. For an asking price of just Rs. 169, we think the Fashionury transparent case is a bang for your buck.
Buy from Amazon:  (Rs. 169)
SEE ALSO: Top 7 OnePlus 3T Alternatives You Can Buy
The Best Nokia 6 Cases and Covers You Can Buy
The asking price of Rs 14,999 might not be too expensive for you, but if you accidentally crack your screen, you will have to shell out at least half of the device's cost to actually get it replaced. As the saying goes, prevention is better than cure. So, make sure you protect your device with a case, so that you don't have to worry about it later on. Well, these are some of the best cases and covers on the market right now for the latest Nokia 6 smartphone, in order to safeguard it from scratches and accidental drops, once you purchase the device. So, which one have you decided to go for and why? Make sure you let us know by shooting your views in the comments section down below.