Apple unveiled the 2016 MacBook Pro laptops back in October last year and there's no doubt that they're quite impressive, with some great specs and the very cool Touch Bar. However, most people feel that the price is too high for what it offers, especially with the controversy surrounding the new MacBooks regarding the lack of ports. People are worried about having to live the dongle life, because you will have to purchase additional adapters to use your existing devices or purchase accessories based on USB type C, to go with the MacBook Pro. This might cost hundreds of dollars on top of your MacBook Pro's sky-high price. Thankfully, there are plenty of Windows alternatives that offer much more than what the new MacBook Pro laptops are capable of, without removing all the ports. All this, at a much lesser price. So, if you're in the market looking to buy a great laptop, but don't want to go for the MacBook Pro, don't worry, we've got you covered. Well, here are the 8 best alternatives to the 2016 MacBook Pro that you can buy: 
1. Razer Blade Stealth
This is one of the best ultrabooks that you can buy instead of the MacBook Pro, especially when you consider its asking price. It starts a price of $799, which is almost half the price of the entry-level 13-inch MacBook Pro 2016 and goes all the way up to $1,800 depending on the configuration you're going for. There are two display variants available, one with a QHD panel, which features 70% Adobe RGB coverage and other with a 4K touchscreen panel, which boasts 100% Adobe RGB coverage. So, the Blade Stealth's 4K variant will be the one content creators should be going for, especially for that color accuracy.
The Blade Stealth is extremely thin at 13.2 mm, which makes it even thinner than the 13-inch MacBook Pro and also has a superior build quality which is almost as good as the build quality of the MacBooks. If you replaced Razer's logo with Apple's, it would basically look like a matte black MacBook Pro. Seriously, that's how good this laptop looks in person.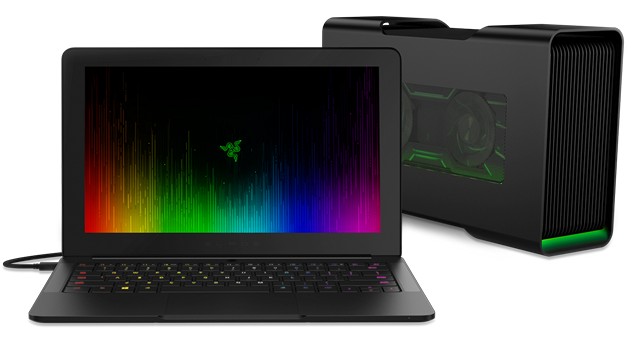 The lowest end variant of the Razer Blade Stealth features an i5-7200U dual core processor with 8GB DDR3-1866Mhz RAM whereas the higher end variants feature the i5 7500U dual core processor with 16GB DDR3-1866Mhz RAM. It doesn't have a dedicated GPU, instead it utilizes Intel's integrated HD Graphics 620 for the graphical horsepower required.
The Razer Blade Stealth features a Thunderbolt 3 port which you can use to connect to Razer's own external GPU enclosure – The Razer Core and hook it up with a desktop graphics card. It also has two USB 3.0 ports and a 3.5mm headphone jack, but lacks an SD card slot, which you can probably manage with a USB card reader. So, if you want an ultrabook with great performance and superior build quality, then this is definitely the one you should be going for.
Buy from Amazon: (Starts at $799)
2. Dell XPS 13 & 15
The new XPS 13 and 15 from Dell, unveiled at CES 2017, are considered as the direct competitors to the MacBook Pro 13″ and 15″. Rightfully so, because they pack some serious power in a thin form factor. Both the XPS models feature InfinityEdge displays, which is basically Dell's fancy way of saying that they have an almost bezel-less screen, similar to the MacBook Pro. They also feature the latest and the greatest Intel Kaby Lake processors. The 13-inch variant starts at $799 with an i3-7100U processor and 4GB DDR3-1866Mhz RAM whereas the 15-inch variant starts at $999 with an i3-7100H processor and 8GB DDR4-2400Mhz RAM. Both of these laptops go all the way up to $1,649 depending on the configuration you're looking for. There are a plenty of configurations you can choose from, and everything is neatly presented on Dell's website.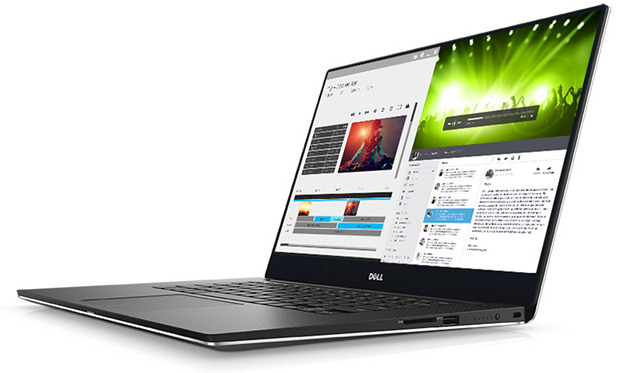 The Dell XPS is one of the best built laptops out there, featuring an aluminium chassis on the outside and a soft-touch carbon fiber finish on the inside. The webcam is weirdly priced at the bottom of the display, but this is the price you're paying for a laptop with super-thin bezels and I'll take it any day. The most prominent difference between the 13 and 15-inch variants will be the GPU used to power these laptops, as the XPS 13 uses Intel's integrated HD Graphics 620 and the XPS 15 uses NVIDIA GTX 1050 graphics card, which makes this variant capable of running most of the games on high settings, while still being able to maintain a decent frame rate.
Both the variants of the Dell XPS are packed with all the necessary ports including an SD card reader and Thunderbolt 3 port. It's slightly more expensive than the Blade Stealth for the specs it offers, but if you want that bezel-less screen, graphical performance and superior build quality that looks modern, then look no further.
Buy from Dell: (Starts at $799)
3. HP Spectre X360 2017
The highly popular HP Spectre is a convertible laptop, which is also available in 13 and 15-inch variants, just like the Dell XPS and Apple MacBook Pro. They named it the x360 because of the 360 degree hinge design, thereby making it a convertible laptop. This laptop sits at the top of HP's consumer range and includes all the necessary features to justify the price as well. It packs some serious power in a thin and light form factor, despite the fact that it has an impressive battery life. The keyboard is impressive to type on and the trackpad is responsive as well.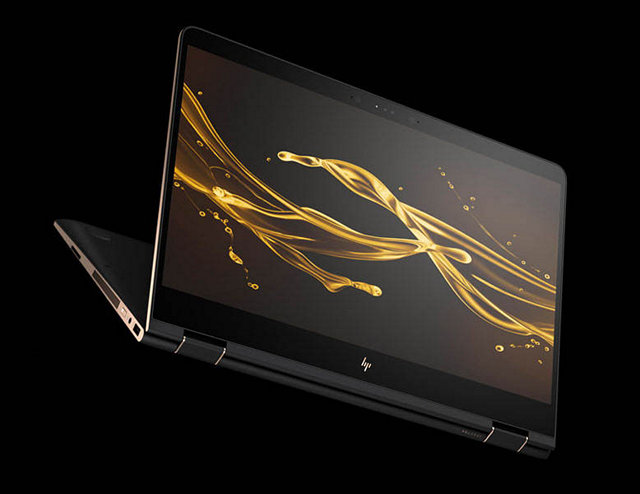 The HP Spectre x360 is packed with ports you need, as it includes the traditional USB 3.0 ports, USC-C ports, SD Card Reader and a thunderbolt 3 port for transfer rates up to 40 Gbps. Pricing starts at $1199 for the 13-inch variant featuring a Full HD display, along with the i7-7500U dual core processor, 8GB DDR3 RAM, 256 GB PCIe NVMe M.2 SSD and goes up to $1499 for the highest end variant featuring an Ultra HD 4K display panel along with i7-7500U dual core processor, 16GB DDR4 RAM and a 512GB PCIe NVMe M.2 SSD.
Buy from Amazon: (Starts at $1199)
4. Asus ZenBook Pro UX501
The Asus ZenBook Pro packs some serious horsepower, which gives the new MacBook Pro a run for its money. It features a beautiful brushed-aluminium unibody design with a gorgeous 4K Ultra HD IPS panel for all the finest details you'd like to see. The laptop is powered by a high-end i7 6700HQ Skylake processor, which is capable of pushing the frequency up to 3.5 Ghz and a NVIDIA GTX 960M GPU for all the graphical horsepower that is required to run your games at decent frame rates.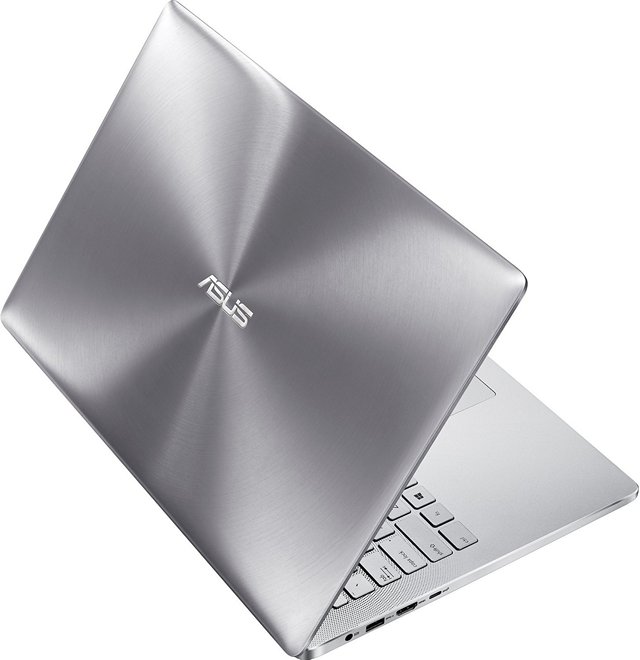 The ZenBook also features a high-perfoming NVMe SSD which promises transfer speeds of up to 1400 MB/s. Apart from this, it has all the ports that you'll probably ever require in a laptop, so you don't have to worry on that front. It's officially priced at $1499, although you can get this for slightly cheaper for a price of $1415 on Amazon as of this writing.
Buy from Amazon: ($1415)
5. Microsoft Surface Book
Unveiled as a direct competitor to the MacBook Pro back in 2015, Microsoft has recently updated the Surface Book with more power. When the Surface Book was announced, it managed to put the older generation MacBooks to shame because of the jaw-dropping design and the raw power it packs. The Surface doesn't come cheap, as the base version starts at $1499 and goes all the way up to a sky-high $3200 asking price for a laptop with a dual core i7-6600U dual core processor and an NVIDIA GTX 965M graphics card. Having said that, what makes the Surface Book special is the dynamic fulcrum hinge, which lets you detach the display and therefore converting your Surface laptop into a Surface tablet.
The ability to detach is due to the fact that the processor is housed in the display itself and the graphics card is housed beneath the keyboard. Once you detach the screen, the tablet will utilize the integrated graphics in the processor and once it's attached, it utilizes NVIDIA's discrete GPU present in the keyboard base.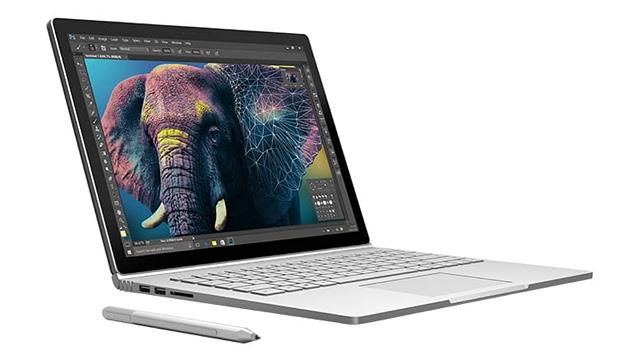 The build quality of the Surface Book is phenomenal, but for its asking price, it better be. The keyboard is comfortable to type on and the laptop also comes with the Surface Pen, which is pretty accurate to write and draw stuff on the Surface Book's touchscreen. It also features a precision touchpad, so expect plenty of gestures to make your Windows 10 experience better. If you want a convertible laptop with phenomenal build quality and you want it right from the makers of Windows, then you've found what you're looking for.
Buy from Amazon: (Starts at $1499)
6. MSI GS63VR 6RF Stealth Pro
Whoa, that's a really long name isn't it? The specifications are even longer, as it's a gaming laptop. It packs in a desktop-like performance in a 17.5 mm thin chassis. This laptop is in a totally different league if you compare it with the MacBooks, as it features NVIDIA's latest Pascal GTX 1060 graphics card, which lets this laptop run all the games out there at the highest settings while still being able to maintain a buttery smooth frame rate on most of them. It puts the Radeon Pro 460 GPU present in the MacBook Pro to shame.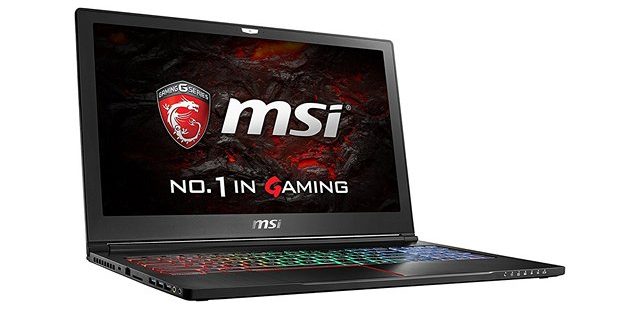 The MSI GS63VR is not only known for its graphical prowess, as it also features a high end Intel i7-6700HQ Skylake processor, 512GB M.2 SATA SSD, 16GB DDR4 2400 Mhz RAM and a 15.6-inch 1080p display. It also has all the ports that you'll ever need and if you want more graphical horsepower, it has a Thunderbolt 3 port, so that you can hook it up to an external desktop graphics card enclosure. The laptop also features an RGB keyboard for all the fancy lighting that you'll need while playing games in all its glory. All of these features, for an asking price of just $1699, which makes this laptop a steal.
Buy from Amazon: ($1699)
7. Alienware 13 R3 OLED
Yes, you read that right. An OLED screen on a laptop. Dell and Alienware have managed to pull this off and it looks absolutely stunning. The Alienware 13 R3 is available in an OLED variant which features a QHD resolution (2560 x 1440) boasting 100% Adobe RGB and sRGB coverage, for a perfect color accurate display which is even better than the new MacBooks. The display is not the only thing this laptop is boasting about. It packs a desktop class NVIDIA GTX 1060 graphics card with 6GB of GDDR5 memory for absolutely flawless frame rates while gaming.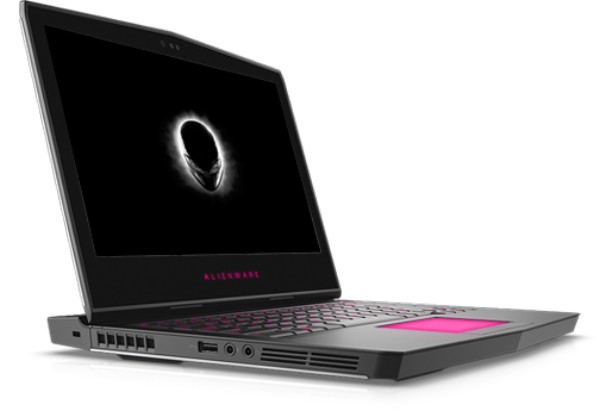 The Alienware 13 R3 comes with the latest Kaby lake i7-7700HQ, 16GB DDR4-2667Mhz RAM which is upgradable to 32GB and 512GB PCIe SSD for super fast transfer speeds. Although this laptop isn't as sleek or lightweight as the MacBook Pro laptops, the performance this machine packs in a 13-inch body is something that makes up for its bulk.
Buy from Dell: ($1999)
8. Razer Blade Pro
This is one of the biggest laptops on the list, not just because it's a 17.3-inch laptop, but also because of the kind of performance it offers. This is one of the most powerful and expensive laptops in the world and it's even more expensive than the MacBook Pro, but Razer kind of justifies its price point in a way. It's not an easy task to fit a desktop class GTX 1080 graphics card into a chassis which is 22.5mm thin. Razer is the only company that has managed to do this. Other manufacturers have made attempts as well, but they were not able to fit such power in a body this thin. It features the same aluminium unibody design on the Razer Blade Stealth, so the build quality is nothing to worry about.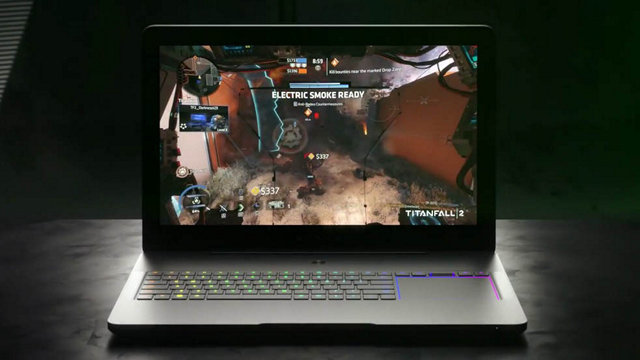 The Blade Pro has a gorgeous 4K IGZO touchscreen display with a 100% sRGB coverage and 99% Adobe RGB coverage which is perfect for content creation and color accuracy. This display panel has NVIDIA G-Sync for buttery smooth gameplay. It's powered by the Skylake i7-6700HQ from Intel for high-end performance and packs a 99 Wh battery, which is the legal limit to carry on a plane. The laptop also has 32GB of DDR4-2667Mhz RAM that is soldered on to the motherboard. The Razer Blade Pro is available in 512GB, 1 TB and 2TB SSD variants for the price of $3600, $4000 & $4400 respectively. Apart from the SSDs, the specifications across all the variants are the same.
Buy from Amazon: (Starts at $3600)
          SEE ALSO: 12 USB Type-C Accessories for the New MacBook Pro
The Best MacBook Pro Alternative Laptops To Buy
From the most affordable MacBook Pro alternatives to the most expensive ones, we've discussed a lot of great laptops in the aforementioned list. Sure, these laptops don't come with macOS or the Touch Bar but they bring in great designs and amazing performance, some times at a much lesser price. So, there are plenty of options to choose from if you're opting against living the dongle life with the 2016 MacBook Pro. So, if you're planning on purchasing one of these alternatives to the MacBook Pro in the near future, let us know which one you're going for and why, by dropping a comment below.