No matter where you are – at home or halfway around the globe – you can control and keep track of your business right from your fingertips if have a powerful remote tool like LogMeIn at your disposal. Whether it's providing instant access to remote computers or seamless collaboration on files, the software excels in everything. That said, the steep learning curve and a high price tag of LogMeIn make it a less-appealing choice among users and businesses. If you have decided to look beyond for a faster, more efficient, or cheaper alternative, this extensive roundup of the best LogMeIn alternatives of 2020 has got you fully covered.
Best LogMeIn Alternatives (Updated September 2020)
Though there dozens of notable remote connectivity platforms in the market, not all of them can replace LogMeIn. So, I have meticulously picked out the rivals based on the features that make this popular remote access tool stand out. You can take a look at all the replacements below including some free alternatives to LogMeIn.
Why Do You Need a LogMeIn Alternative?
One of the major reasons, users and businesses are looking for LogMeIn replacement is that it costs much higher than the competition. Sure, LogMeIn offers advanced features, but of late, there has been a rise in companies offering a similar set of features at a much lower cost.
Apart from the high tag pricing, many find the user interface overwhelming. It's simply not meant for general consumers as you will need to know and learn a lot of things. Basically, LogMeIn is not easy to use and demands a steep learning curve as I have mentioned above.
Finally, there are complaints that sometimes the session crashes and you need to restart the remote access again which is a tedious process and more. Simply put, at the subscription cost of $108.25 per month, LogMeIn offers less value and slightly outdated UI and for that very reason, people are looking for LogMeIn replacement.
List of Best Software Like LogMeIn
1. ConnectWise Control (ScreenConnect)
Earlier known as ScreenConnect, ConnectWise Control is one of the best alternatives to LogMeIn. In terms of efficiency, "ConnectWise Control" is very similar to LogMeIn and it deserves to walk into this extensive lineup. This remote access software provides both the desired flexibility and full remote control capabilities so that you can control devices proficiently.
Like LogMeIn, it's quite straightforward to set up ConnectWise Control. With a very minimal learning curve, getting a good hang of the entire software is not a big deal. Another department where ConnectWise Control is at par with LogMeIn is reliable performance.
It's available across platforms, allowing you to take control of your business from almost any device. On the security front, it's not behind either thanks to the AES-256 encryption and two-factor authentication.
Thus, your remote access will always have the trusted safeguard to keep the prying eyes at bay. As for pricing, ConnectWise Control comes at $19/month that makes it a pretty affordable alternative to LogMeIn.
Pros: 
Minimal learning curve 
AES-256 encryption
Two-factor authentication
Cons: 
The organization and search abilities are not at par with the best
Pricing: Up to 14-day free trial, $19/month (paid annually), one user can make one connection 
Visit: Website
2. TeamViewer
I guess you already expected this popular remote access software to find a spot in this roundup, didn't you? When it comes to providing fast and secure remote access, there are very few solutions (including LogMeIn) in the market that can beat this tool. That's the prime reason why it has been my favorite for long.
What has always propelled me towards TeamViewer is the dead-simple set-up. That means you can get started with this tool within no time, unlike LogMeIn that seems a bit clunky and requires a good amount of learning curve.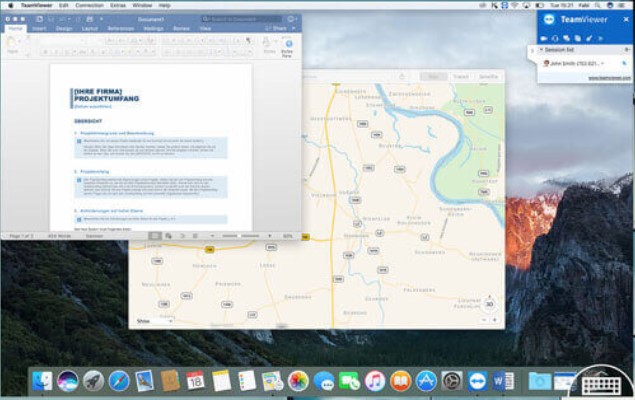 Another feature that makes it a great option is the ability to set alert thresholds to cut down downtime and also spot issues. Talking about security, TeamViewer provides end-to-end encryption and ISO 27001 certified data centers, ensuring your remote access has the much-needed protection against cyber threats.
Unlike LogMeIn, it comes for free for personal use. But if you want to use it for your business, you will need to shell out $49/month (or $588/year) which is definitely on the expensive side of the spectrum. That being said, it does let you manage 200 devices for this price which makes it overall a cheaper alternative.
If you are looking for a free LogMeIn alternative, the freemium version would be the right way to go. Besides, if you don't mind walking some extra miles in favor of better efficiency, the pro version won't be a bad deal either. And if you want more options you can go through our dedicated article on the best TeamViewer alternatives.
Pros: 
Fast and secure remote access
Set alert thresholds
Provides end-to-end encryption and ISO 27001 certified data centers
Cons: 
The data transfer host doesn't work consistently 
The premium version is too pricey if you are not managing more than a few devices
Pricing: Free for personal use; 14-day free trial for commercial use; Paid plan starts at $49/month
Visit: Website
3. AnyDesk
Simply put, "AnyDesk" is both an affordable and highly trusted remote desktop app. So, you can get more than a decent LogMeIn alternative without much compromise. There are three features that have called for my attention in this software.
First and foremost, it comes with a built-in file transfer feature that allows you to transfer files between computers without any hassle.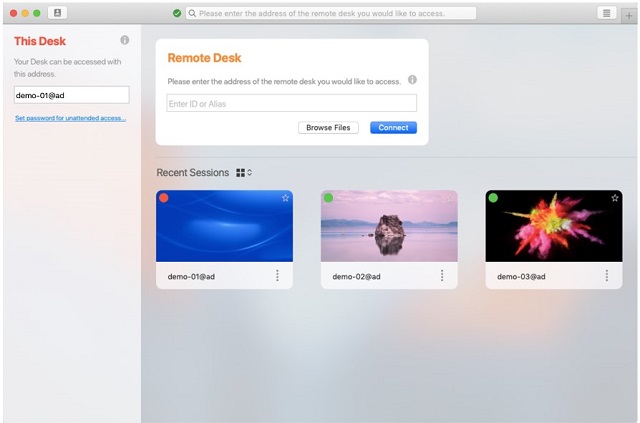 The second, it makes online collaboration seamless. In this aspect, it comes very close to what LogMeIn has to offer. Therefore, you can hold an online meeting and comfortably work on the same project with your team.
And the third, it's much lighter (3MB) than most of its counterparts. That means it is more responsive and runs a lot faster. Moreover, AnyDesk is free for personal and the pro version starts at just $10.99/month which makes it a fine cheaper alternative to LogMeIn.
Pros: 
Very light and responsive 
Built-in file transfer feature
Makes online collaboration seamless
Cost-effective 
Cons: 
Lacks powerful customization tools 
Pricing: Free for personal use, $10.99/month/one session
Visit: Website
4. Splashtop
Next in line of the best remote access tools like LogMeIn is "Splashtop" (previously Splashtop Remote). What makes it a notable contender is the ability to offer the best of both worlds: reliable remote desktop solution and highly affordable price. So, if you are hunting for a reasonably good LogMeIn alternative without having to dole out a lot of bucks, keep it in mind.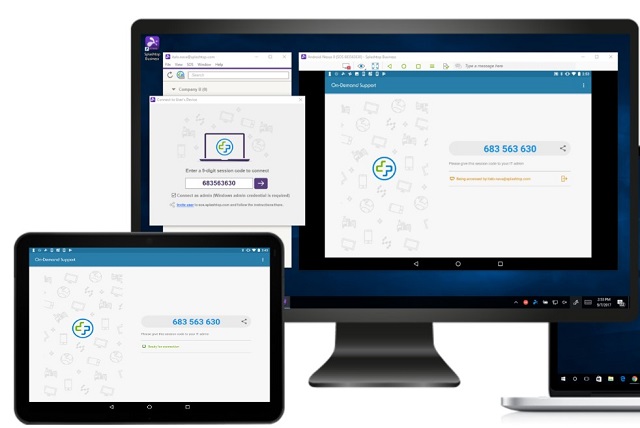 Beyond competitive pricing, Splashtop is pretty easy to set up and allows you to access and manage computers with ease. With a neat user-interface coupled with easy-to-use features, you won't find it difficult to master this software.
Even on the security front, Splashtop can make a match with what LogMeIn has to offer. Aside from encrypting all of your sessions with TLS and 256-bit AES, it provides additional safeguards in the form of two-step verification and device authentication.
Pros: 
Pretty easy to set up
Reliable remote desktop solution and highly affordable price
TLS and 256-bit AES encryptions 
Two-step verification and device authentication
Cons: 
Remote printing is a bit complex to use 
Pricing: 7-day free trial, $5/month (paid annually)
Visit: Website
5. Parallels Access
When it comes to providing the fastest remote access, "Parallels Access" can give LogMeIn a run for its money. Yes, you heard it right! The software comes with a universal file manager to let you manage all of your files smoothly on the remote computers, on your local device or in the cloud.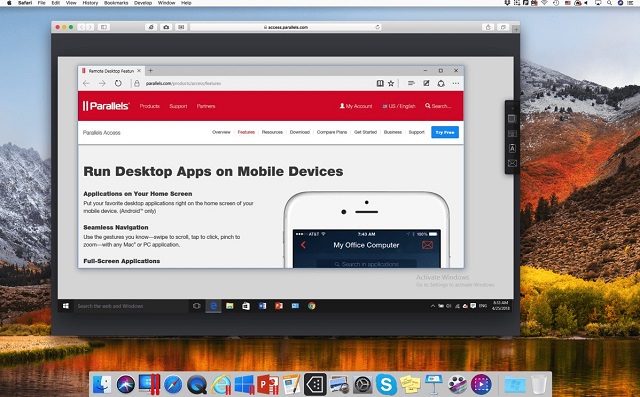 Interface-wise, it puts more emphasis on simplicity, allowing you to manage your devices comfortably. Unlike many other counterparts including LogMeIn, it runs smoothly even on 3G. Times when you are at a remote location where you don't have a strong internet connection, this could turn out to be a savior.
It has a useful application technology that allows you to run all of your desktop apps comfortably on your mobile device like iPhone, iPad, and Android phones. In terms of pricing, Parallels Access is a lot cheaper than LogMeIn which makes it a fine option for those who want a fast and reliable remote access platform at a relatively low price.
Pros: 
Runs smoothly 
Universal file manager
Useful application technology
Cons: 
Needs to step up in productivity and collaboration aspects 
Pricing: 14-day free trial, $19.99/year 
Visit: Website
6. Zoho Assist
If you are looking for a highly efficient LogMeIn alternative for IT support then give serious consideration to Zoho Assist. Probably the biggest highlight of this software is a wide range of tools that allow you to set up unattended remote access and manage laptops, PCs, mobile devices, and even servers with the desired flexibility.
Just like LogMeIn, Zoho Assist also supports multiple platforms so that you can take control of devices across platforms. Another thing worth noting is that it works pretty fast in establishing secure connections. So, just in case you find LogMeIn a little slow in establishing connections, it can stand up to the task.
Furthermore, the voice and video chat feature makes it more convenient for you to interact with the end customer and sort out issues. Plus, it also lets you reboot connected remote desktop with just a single click and reconnect to the session right away. Overall, Zoho Assist is perfect when you are helping your customer to troubleshoot any issues related to the PC or Mac.
That's not all, with a seamless file transfer feature during a live session, it ensures you can send updates, patches or any essential files to the remote desktop without any issue. And finally, in terms of providing security to personal information during file transfer, Assist utilizes SSL 256-bit AES encryption to protect all data transmission.
Pros: 
Seamless file transfer feature during a live session
Voice and video chat feature
Fast connections 
SSL 256-bit AES encryption
Cons: 
A bit expensive 
Requires steep learning curve 
Pricing: 15-day free trial, premium version starts at $8/month (Billed annually) 
Visit: Website
7. SimpleHelp
When you don't want to get into complexities and handle all of your tasks comfortably, you need a straightforward remote access tool like "SimpleHelp". Despite being one of the most feature-packed remote access apps in the market, it's quite easy to deal with, unlike LogMeIn.
Aside from more focus on easy-to-use functionality, the app is also one of the fastest in the market when it comes to having an instant connection to remote computers. So, you can comfortably view the screens and also be able to control devices without going through any roundabout process.
The remote access app comes with a scalable interface that provides both standard and high-resolution displays. And with the app tunnels at the disposal, you can securely connect to third-party services on a remote network. To keep you in the loop with every important action, it also offers custom alerts.
There is a super handy file transfer feature to let you manage files and seamlessly collaborate with your colleagues. Both in terms of collaboration and productivity, "SimpleHelp" seems to be on par with LogMeIn.
On top of all, it comes with an advanced diagnostics mode that makes it a bit easier to track down the performance-related issues. Overall, SimpleHelp is an able alternative to LogMeIn that can easily fit into both your personal and business needs.
Pros: 
Scalable interface
App tunnels
Super handy file transfer feature
Advanced diagnostics mode
Cons: 
At times, the app tunnels feel buggy
Pricing: 30-day free trial, $27 per session (5 bundles)
Visit: Website
8. Goverlan
Looking for a LogMeIn alternative to boost productivity? "Goverlan" could be the right answer to your needs. The software provides quick access to attended/unattended computers and also comes with a performance monitoring feature to keep you in sync with your IT environment.
Another notable feature of this app is the multiple connection options that enable you to connect to the remote devices – irrespective of where they are located – without any issue.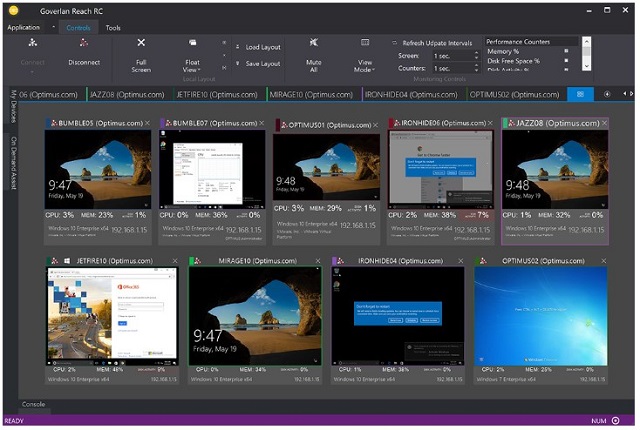 As far as collaboration is concerned, Goverlan is a touch more intuitive than LogMeIn due largely to the powerful active directory searches and the full support for VDI (Virtual desktop infrastructure) RDP, (Remote Desktop Protocol), and Citrix sessions.
You can manage your accounts, groups and also be able to reset passwords with ease. It also works proficiently in letting you remotely change names as well as apply for a domain memberships.
Moreover, you can invite any operator to join a session, use text or audio chat to communicate and also share info via both screenshots and video recording. Speaking of price, it's competitive. In essence, Goverlan is fully equipped to be a productive substitute for LogMeIn.
Pros: 
Quick access to attended/unattended computers
Powerful active directory searches
Performance monitoring feature 
Powerful active directory searches
Cons: 
Mac version is still in beta
Pricing: 30-day free trial, $29/month (billed annually, per concurrent tech)
Visit: Website
9. BeyondTrust
"BeyondTrust" has long been a noted remote access tool. And if you have been using remote management solution for your business, chances are high that you may have already come across this software.
For those unfamiliar, the tool aims to provide a unified solution with high-end security and desired flexibility. So, if LogMeIn doesn't seem to provide you the required unified experience for your business, BeyondTrust would be a much better option.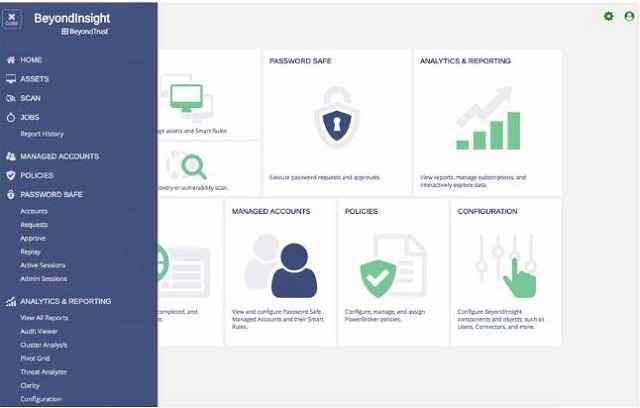 With this tool, you can easily manage and keep track of privileged passwords. The software also features smart vulnerability management to help you make more informed privilege decisions. It provides over 280 privilege and vulnerability reports so that you get much better risk insights.
Furthermore, you also have the option to share your security data using highly secure connectors. Talking about price, it's highly expensive, coming at $1995/year as compared to LogMeIn's $108/year price. However, considering the top-of-the-line unified experience and protection, it's a great alternative to LogMeIn for the folks who put more emphasis on security.
Pros: 
Unified solution with high-end security 
Easily manage and keep track of privileged passwords
Over 280 privilege and vulnerability reports
Cons: 
Too expensive to fit into everyone's budget 
Pricing: 7-day free trial, $1995 per concurrent license (billed annually)
Visit: Website
10. UltraVNC
If you are looking for a LogMeIn free alternative with reasonably good remote features then try out UltraVNC. The app doesn't have a slick user interface nor does it come with a wide range of modern features to compete with LogMeIn. But far as reliable performance and simplicity are concerned, it's not behind.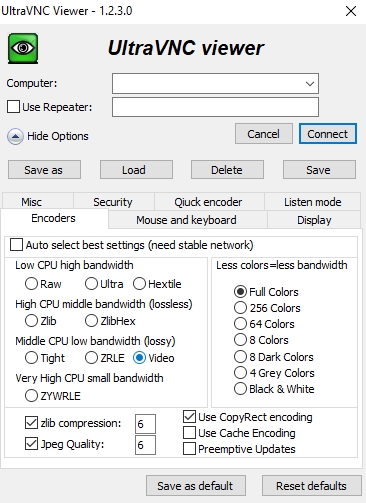 Do note that you need to run a VNC server on the computer sharing the desktop and a VNC client must be installed on the device that will access the shared desktop. As for setup and connectivity, I think the tool is up to the task (if not the best in the business).
Pros: 
Free and open-source
Easy-to-use
Reliable performance
Cons: 
The UI looks dull
Not feature-packed
Pricing: Free
Visit: Website
Bonus: Chrome Remote Desktop
If you are craving for an incredibly straightforward remote access tool for basic usage, look no further than Chrome Remote Desktop. You can use this tool to access other computers or allow your team to access your machine without breaking any sweat.
It's designed to be lightweight and works a lot faster than many of its counterparts including LogMeIn. As for compatibility, it's available on multiple platforms like web, iOS, and Android so that tracking your device remains an easy affair to you.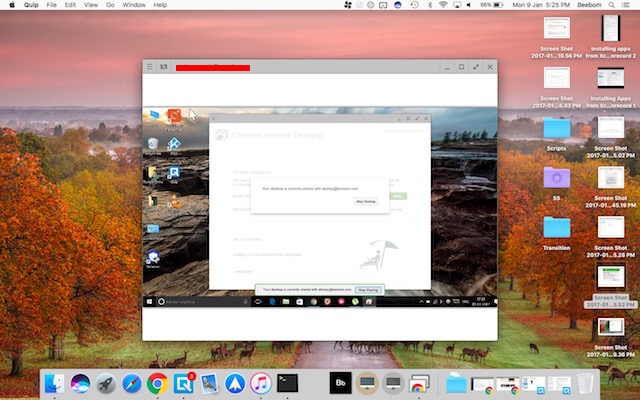 Pros: 
Lightweight, and runs a lot faster
Minimalist UI
Available for web, iOS, and Android
Cons: 
Lacks an intuitive file-transfer feature 
Pricing: 
Visit: Website
Windows Remote Desktop
Just like Chrome Remote Desktop, Windows also offers a built-in remote desktop experience. While it's nowhere near as powerful as LogMeIn, if you only require to use it once in a while, you can use it to get things done.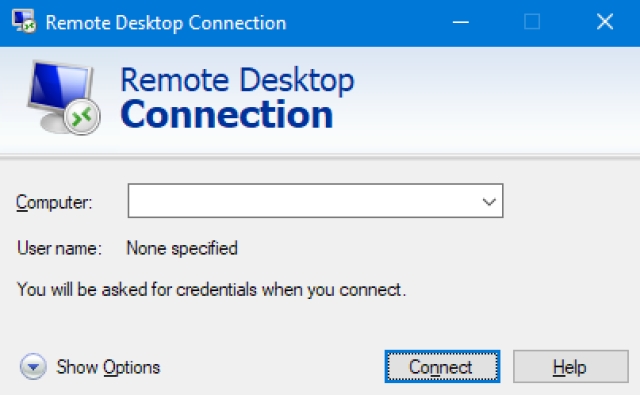 The obvious drawback of using Windows Remote Desktop is that it only works on Windows operating system. If this is something that appeals to you, you can click here to learn how to set it up.
Comparison Table
| Alternatives | Unattended Machine Access | File Transfer | Video and Voice Chat | Free Tier | Mobile Support | Pricing |
| --- | --- | --- | --- | --- | --- | --- |
| ConnectWise Control | Yes | Yes | Yes | No | Android and iOS | $19/month |
| TeamViewer | Yes | Yes | Yes | Yes | Android and iOS | $49/month |
| AnyDesk | Yes | Yes | Only Voice Chat | Yes | Android and iOS | $10.99/month |
| Splashtop | Yes | Yes | Text Chat | No | Android and iOS | $5/month |
| Parallels Access | No | Yes | Text Chat | No | Android and iOS | $19.99/year |
| Zoho Assist | Yes | Yes | Yes | No | Android and iOS | $8/month |
| SimpleHelp | Yes | Yes | Text Chat | No | No | $27/session |
| Goverlan | No | Yes | Voice and Text Chat | No | No | $29/month |
| BeyondTrust | Yes | Yes | Text Chat | No | Android and iOS | $1995 per year |
| UltraVNC | No | Yes | Text Chat | Yes | No | Free |
Frequently Asked Questions
Q. What is Better than LogMeIn?
In my opinion, ConnectWise Control (ScreenConnect) is a much better value than LogMeIn. It offers you all the remote features at a quarter of what LogMeIn costs.
Q. Is LogMeIn Still Free?
Currently, LogMeIn does not offer a free tier. However, you can use its full-fledged service for 14 days without any charge under its Free Trial program.
Q. What is the Best Free Remote Access Software?
If you are looking for the best free remote access software then go with TeamViewer. It offers a feature-rich software to personal users for free.
Q. What is the Difference Between LogMeIn and GoToMyPC?
LogMeIn and GoToMyPC are similar remote access software. The prime difference is that the former offers more advanced features such as remote printing on Mac, over 1TB cloud storage, security management, and more.
Q. How Much Does It Cost to Use LogMeIn?
LogMeIn costs $108.25 per month if you are billed annually. There is a 14-day free trial, though.
Choose the Best LogMeIn Replacement
There you go! Now that you have explored several notable remote access tools very similar to LogMeIn, go for the one that looks more equipped to suit your demand. If you are looking for a remote access platform for personal or basic usage, I think the free or cheaper alternatives to LogMeIn would be the right picks.
But if your requirement demands a powerful tool with high-end security and pro features, services like SimpleHelp, Zoho Assist, and TeamViewer would be better options. Anyway, let me know your favorite remote access software and the features you find appreciable in it.