Now that Apple has officially removed the headphone jack from the iPhone 7 and iPhone 7 Plus, the only way to listen to music on the iPhone (apart from using Bluetooth), is to use headphones that connect to your phone using the lightning port. Fortunately, Apple is providing a lightning to 3.5mm adapter with every iPhone 7 and iPhone 7 Plus, but if you want the added improvements of using a lightning interface, then you need to invest in a good pair of lightning headphones. So, here are the 5 best lightning headphones that are available right now:
1. Audeze EL-8
The Audeze brand is known for producing some of the highest quality headphones available in the market, and the EL-8 are no exception. The headphones offer pro grade sound that will definitely please audiophiles. The EL-8 are planar magnetic headphones, and contain a nearly weightless diaphragm, fluxor magnetic arrays and Audeze fazor elements. All combined together, translates to amazing sound, that you will definitely appreciate.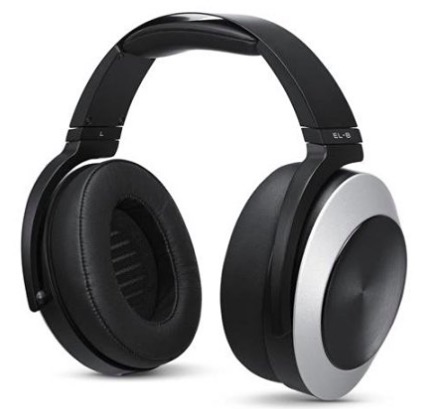 The headphones come with a DAC built right in, an amplifier, and a DSP, and support 24 bit audio. Apart from that, the headphones also come with a mic that is compatible with Siri, so you can use your virtual assistant with ease, and take calls as well. The design of the Audeze EL-8 is great, and the custom aluminium frame that Audeze used in these headphones just adds to it.
Buy for $759.99 on Amazon.com
2. Audeze Sine
The Audeze Sine are audiophile quality headphones that use planar magnetic technology to produce sound. They have a much better bass, as well as better transients than most other headphones out there, along with extremely low distortion. Since it uses the lightning port, it comes with a built-in DAC, and an amplifier built right into the cable, so you can basically bypass your iPhone's DAC and use the headphone DAC. The headphones also come with integrated Siri support.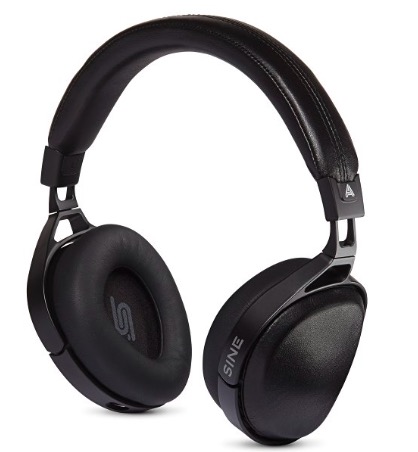 Along with that, if you use the Audeze iOS app, you can custom tailor the EQ for the headphones, and hear the changes in real time. You can refine bass levels, highs, and a lot more to get the sound that you want. The headphones are light and comfortable, with an aluminium frame, and they fold completely flat, so there's no hassle in carrying them around while travelling.
Buy for $499.95 on Amazon.com
3. Philips Fidelio
If you're not an audiophile, or if you simply can't justify spending $500 on a pair of headphones but you still want the best performance possible at a decent price, then you can consider the Philips Fidelio. These headphones from Philips also use a lightning cable to connect to your iPhone, and they come with an integrated DAC and amplifier. The frequency response offered by the Fidelio is great, ranging from 7 Hz to 20kHz.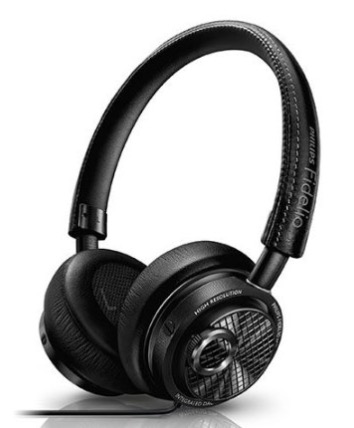 The construction of the Philips Fidelio is aluminium with stitched leather, so they look nice and feel like a premium pair of headphones. The sound is good, and for travelling or generally carrying them around, they come with a faux suede pouch.
Buy for $199.99 on Amazon.com
4. Sony MDR1ADAC/B
These good looking headphones from Sony come sporting 40 mm drivers, and reproduce sound up to 100kHz for high resolution audio. It has a built-in DAC that supports up to 192kHz, 24 bit audio. The Sony MDR1ADAC/B comes with a Lithium-ion battery built right inside the headphones, which can last up to 7.5 hours on a single charge.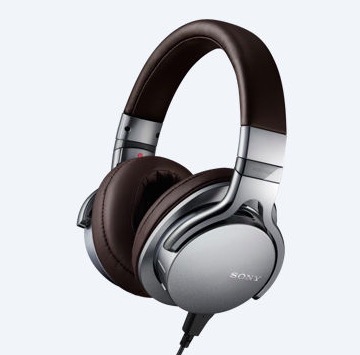 The best part, though, is that the headphones support a passive mode that can allow you to listen to music using a cord, even when the battery dies. Since the headphones use the lightning port, they can draw power from your iPhone, and perform to their best potential. The headphones come with a lightning cable, along with standard audio cables, and a carrying pouch.
Buy for $229.99 on Amazon.com
5. Brightech MFi Approved Lightning Headphones
Up till now, the headphones in this list have been pretty expensive (even the "cheaper" ones), and if you don't want to invest that much into a pair of headphones, then you can consider buying the Brightech MFi Approved Lightning Headphones.  These headphones don't look any less than the other, more premium headphones on this list, and are comparable in their design style to the Philips Fidelio. They provide high quality sound at a much, much lower price than most other headphones, thanks to their low loss signal transmission.
The headphones pack a 40 mm driver, and the earcups are  made from soft leather and foam, to provide a soft, and comfortable fit, even during longer sessions of using the headphones. They also have an inline control panel, that can let you control the playback volume on the go, and even play/pause the currently playing song. To top it all off, the headphones come with a 3 year warranty; and all this for an extremely low price.
Buy for $39.99 on Amazon.com
SEE ALSO: 12 Best iPhone 7 and iPhone 7 Plus Accessories You Should Buy
Lightning Headphones for Your iPhone 7 and iPhone 7 Plus
If you are not satisfied with the quality of the lightning earpods that Apple includes with the iPhone 7 and iPhone 7 Plus, and you don't want to use the included adapter, or Bluetooth headphones for listening to music on your iPhone, then these are definitely the best lightning headphones that you can use. So, what do you think of the included lightning headphones? Will you take the plunge to lightning headphones or are you going to stick with your 3.5 mm audio headphones, and use Apple's adapter to listen to your music? Let us know in the comments section below.