The LG V20 is a special device, not only because it's the first device to launch with Android 7.0 Nougat but also because it's the successor to the much appreciated LG V10. While the V20 enhances the secondary display and audio capabilities, which were the selling points of V10 , it also ups the ante when it comes to the looks, specs and camera. The smartphone features a beautiful aluminium body with polycarbonate incorporated at the top and bottom. The specs are what you'd expect from a modern-day flagship, as it features a 5.7-inch IPS LCD QHD display, Snapdragon 820 processor, 64 GB storage, 4 gigs of RAM, 16 MP dual rear camera, 5 MP front-facing camera and a 3200 mAh battery. It also includes a fingerprint scanner on the rear and features B&O certified sound with four DACs with a B&O Play headphones bundled with the device.
It all sounds great, doesn't it? However, it all comes with a price and if you are buying a high-end smartphone, it's important that you give it the protection it deserves. Plus, you wouldn't want the metal back of the LG V20 to get dents or scratches. Thus, we are listing down the 5 best LG V20 cases and covers you can buy:
1. Sparin Clear Soft Case
As the name suggests, Sparin's clear soft case is a transparent case, which does full justice to LG V20's beautiful metal-clad back. The ultra-slim and lightweight case features a flexible and soft build but still provides extreme drop protection and scratch resistance. Also, you can easily snap it on or remove it from your LG 20 without much effort, thanks to its flexible design. The case is available in a double pack, so that you always have an extra cover for the LG V20, in case one gets lost. Also, Sparin provides lifetime warranty on its cases, so you are pretty much covered on that front as well.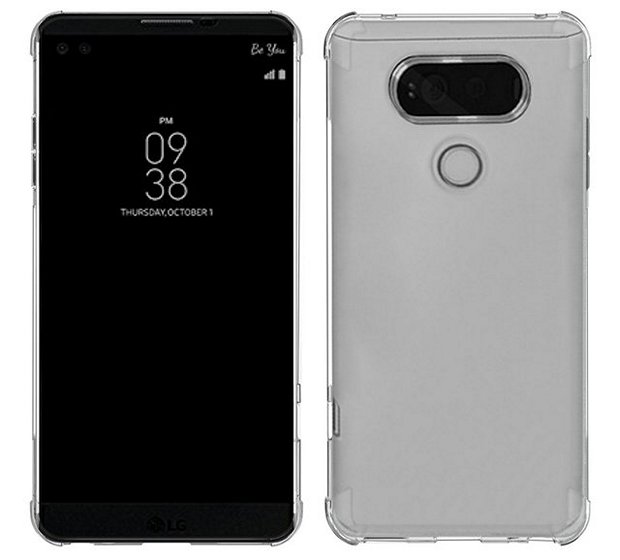 Where to Buy: Amazon.com
Price: $7.99
2. LK Silicone Case
The LK Silicon case for the LG V20 is a jelly case, as people like to call it. The case is built out of premium TPU material, that's smooth and flexible. While the case is flexible, it is claimed to be shock absorbent, shatter resistant and scratch proof. Moreover, the case features raised edges on the front to protect the device's display and is designed in a way that it resists any dirt, smudges or stains. Also, the case is very slim and does not add a lot of weight to the device. Another good thing about the case is that the back's camera cut-out is designed to protect the camera of the V20. Along with the usual Black, the case is available in transparent color styles like Hot Pink, Mint and Purple along with a simple clear version.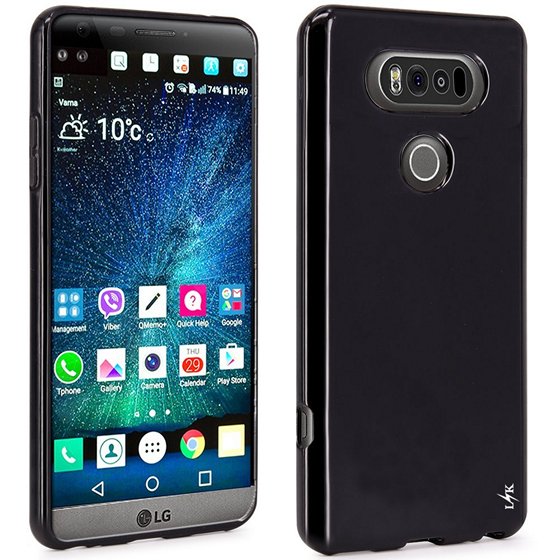 Where to Buy: Amazon.com
Price: $7.99
3. NZND Combo Case
We are sure you are wondering as to what exactly is the combo that the NZND case is offering, right? Well, the case includes two backs that you can attach with ease, one features a kickstand, while the other features a belt clip holster. The inner enclosure is made of impact-resistant polycarbonate and also features a shock absorbing inner sleeve. That's not all, as the corners feature double-thick silicone for even better drop protection, so you can be pretty assured when it comes to your V20's protection. Also, both the backs feature a textured design, which not only brings great grip but also looks pretty cool.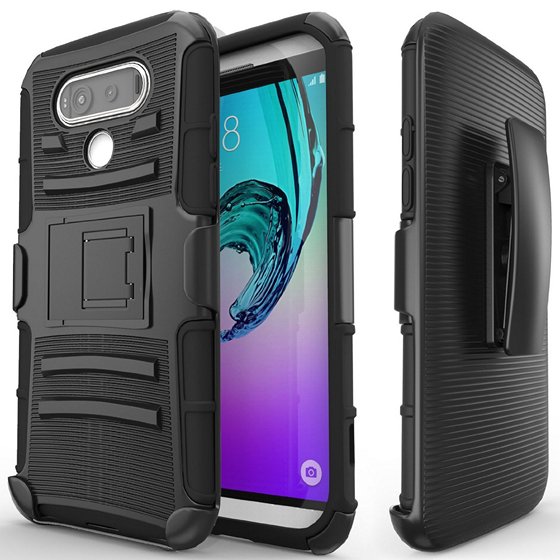 Where to Buy: Amazon.com
Price: $5.49
4. MicroP Bumper Case
The MicroP Bumper case for the LG V20 is another case that you can buy if you want a comfortable hold on the device, while making sure it's protected. The slim cover offers precise cut-outs and provides shock absorption, anti-scratch properties and is shatter proof. Also, the case resists dust and dirt and you can even clean it off easily. Plus, it features a flexible design, which means it can easily be snapped on or off. The case comes with a 60 days warranty, which is decent enough.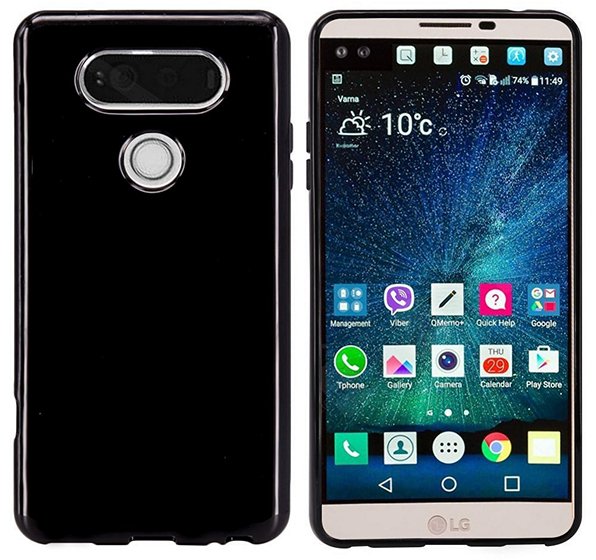 Where to Buy: Amazon.com
Price: $5.99
5. Ouba Defender Case
Plan to take the LG V20 to rough terrains? If yes, then you should definitely take a look at the Ouba Defender case. It's a dual layered case with a hard shell outside and a soft TPU shell on the inside. This means the case brings great protection for the LG V20 against scratches, bumps and drops. Plus, it has a matte textured design, which looks pretty good and also makes it anti-fingerprint. The case is also pretty light weight and is designed in a way that lets owners snap it on or off pretty easily. Along with the usual Black, the case is available in Pink, Mint and Purple.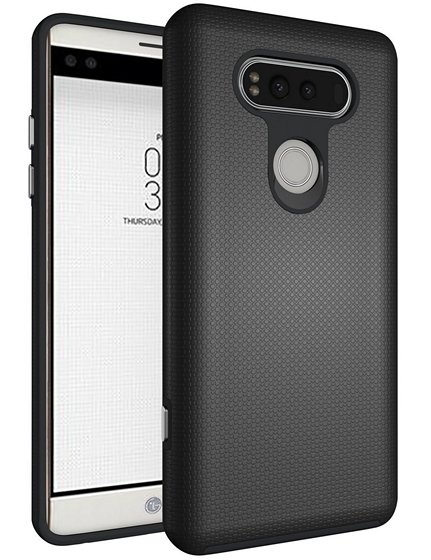 Where to Buy: Amazon.com
Price: $8.99
SEE ALSO: 12 Cool Samsung Galaxy Note 7 Accessories You Can Buy
Protect your LG V20 with these cases
The LG V20 is a power-packed device and the addition of Android 7.0 Nougat surely makes the whole deal sweeter. Plus, its metal body surely justifies the premium price. So, if you have already bought a LG V20 or plan to get one soon, you can get one of these cases too to go along with device. However, as you might have noticed, there aren't a lot of great cases available for the LG V20 yet but don't worry, we will make sure to update the list with more LG V20 cases and covers, as they arrive.
---
Load More